Additional audio files - Why they are important for globally acting companies
Only English isn't enough! If you want to reach many people, you'll have to use their native language. Additional audio tracks in one video can make an essential difference for various scenarios or domains!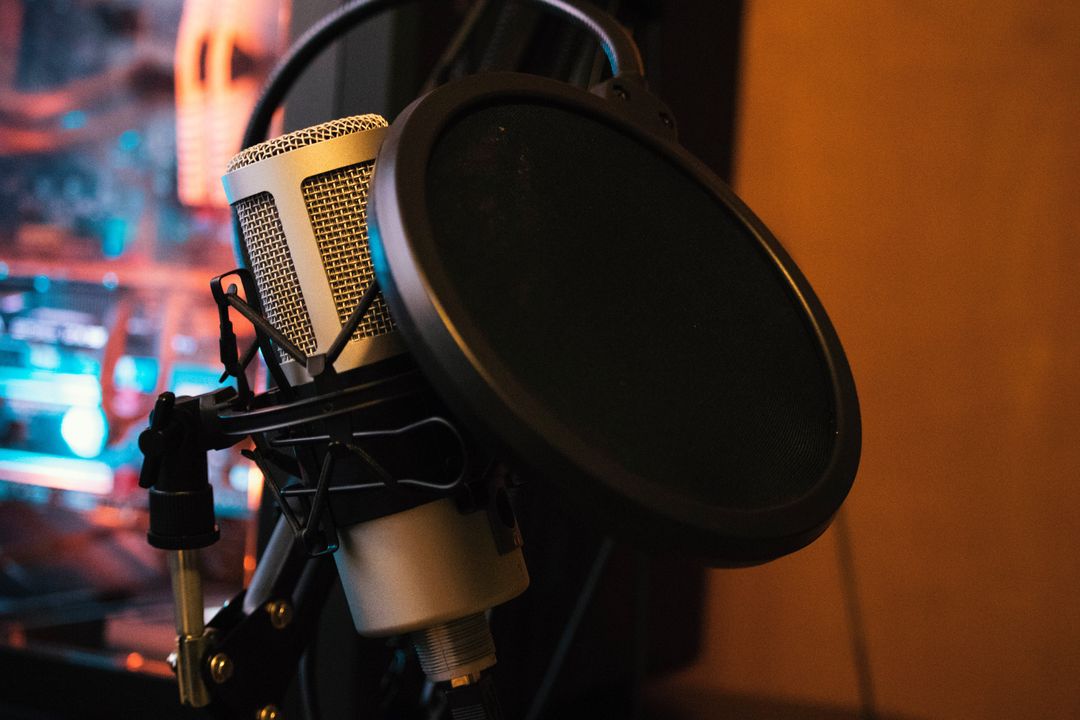 Read this article in: Deutsch, English, Español, Русский, हिन्दी, 中文
Estimated reading time:
9
minutes

Back in the days, the world seemed small and therefore the target group was limited. Today, people seem to think that almost everyone can understand you as long as you speak English. But reality tells another story. If you want to reach many people, you'll need to speak their native language.
Several audio files are of paramount importance in some scenarios or domains. In this article, we want to focus on three examples: it is a useful tool for musicians, film makers or producers of short movies who want to emphasize the message of their art work, or for any company reaching out to their customership with moving pictures. In the following, we'll explain how exactly you can profit from addressing your audience in their mother tongue.
Music
Let's start with music. There are a lot of successful musicians that are particulary popular all over the world because they sing in several languages. For example, Celine Dion. Being one of the most impressive singers of our time, she also manages to perform her music in over 10 different languages and reaches an audience of billions of people. Many well-known stars like Robbie Williams, the Gipsy Kings, Ricky Martin, Beyoncé, Shakira or many others realized this trend early. They need to touch hearts not only in English, but in the people's mother tongue. Video production is complex and costly. To save money and minimize your effort, you can include several audio files in one single video.
A prime example is the musician, songwriter and producer Cosmin Marica. He has written and published several hundred songs. Famous musicians from all over the world go to his studio to fulfill multilingual projects.
INTERVIEW WITH DJ COSMIN MARICA
F: Why do you make multilingual videos?
CM: In the first place I make multilingual videos because I want people from other countries to understand the message of the song in connection with the video. I've heard this sentence a lot: Well, I don´t understand what they are singing in the song anyway.
F: What's the difficult part?
CM: I grew up with English music. At the age of eleven I already wrote down the charts and knew every song. The first time I heard a German song, I felt different. Afterwards, languages caught my attention. Maybe this is the reason why I left my country and started fresh elsewhere. I enjoyed learning the German language. And to answer your question, I don't see any difficulty in producing songs in several languages.
F: How do you make your decision for your video footage? Does it have to work for each language?
CM: Multilingual videos are relatively new in this area. There is no blueprint, but we are constanly working on it. The budget is limited and I want to find a way to transmit my message without having a singer on screen who sings in only one language.
F: How do you handle the translation? Sometimes there are more or less words to express the same thing. How do you keep pace?
CM: The vocal melody is very important. It needs to stay the same. Also important is a poetic note to the lyrical content. We work on it until it sounds perfect. At the beginning we had some trouble and this is why the translation for "Special People" into German didn't work out so well. But afterwards it got easier.
F: Do you also use multi-audio-tracks for other things beside songs?
CM: The multi-audio-tracks offered by alugha are perfect for multilingual videos. I'm interested in pushing this subject. I like to read books about the creation of songs from the Beatles, David Bowie and many other musicians. I thought by using the additional audio tracks I could explain the message of a song to people in other languages that I also speak.
F: What advantage do you see in multilingual songs?
CM: My aim is to spread my message and create a better world. Of course, I also like the innovative side to it. New possibilities to entertain. And also to have the chance to travel the world performing in other nations. I love to learn more about cultures all over the world. It is annoying that the McDonalds and Coca Cola culture is forced on us everywhere.
F: You've released the song "Special People" in 9 languages. Did you have difficulties somewhere and why did you choose this song?
CM: I wrote "Special People" together with a very good friend of mine. His name is Criss Payne. He wanted to write a song about the pain he felt when his mother died and his girlfriend left him at the same time. It was also the time when many people died due to the war in Syria. We were very touched. We wanted to explore the idea that everyone of us is something very special. 
We performed this song live when a boy was hit by a bomb in Syria... he was in the hospital and we transmitted the perfomance via Skype. Unfortunately, innocent people die while others make a profit. We simply want to spread our message, therefore we translated it into nine languages. In general, we would like to cover all languages und perform the songs with a singer in each country all over the world.
F: In this video you have tracks in which you talk about the song itself. Why did you do that?
CM: People sometimes listen to a song but don't really know what it is about. A good example is the song Mandy. It's about a dog... I take the chance to talk about these topics. Sometimes I speak about why and how I created certain parts of the song.
F: Do you like to try different versions of your songs to see if your video still works or how your audience likes it?
CM: I recently recorded a song and wrote another on the same instrumental to see if the video content still fits.
Movies
Besides music, movies are an important source for entertainment, they educate us, amuse us, make us sad, make us laugh or cry, they give us food for thought. Watching movies in foreign languages might be quite easy for an adult, as they can read the subtitle and follow the story. However, this type of multilinguarity also needs a lot of effort put into it and sometimes all the reading can distract from the real work of art, the screenplay. The prime example for this problem is Disney. Disney's target group normally doesn't speak any foreign language. It is essential for their global success to offer their production in as many languages as possible. Their global reach with multilingual videos is outstanding and made them a real global player. Disney produced the title song from "Frozen" in over 30 languages on a high-end level and published it on several platforms.
Obviously, Disney is not the only big player in this area, another good example is Marvel. They create movies about Superman, The Avengers, Captain America, Iron Man, Hulk and many other comic heros. The multilingual ambition is not quite comparable to Disney, but still their movies are translated into German, Portuguese, Russian, Spanish, Japanese or even Chinese.
In the early days of sound film it was Stan Lauren and Oliver Hardy who realized very early that your movie needs to reach the whole world to really be successful. Back in those days, there weren't any possibilities to simply add audio files to your video footage. Each scene needed to be recorded in English and then German, for example. The set was redesigned according to the recorded language. Many people didn't fully believe in this idea, effort and costs wouldn't justify this kind of "communication" with the audience. Fortunately, they didn't listen to those critics and set the corner stone of something really huge.
Short movies
There are numerous producers of short movies. This format is pretty wide spread, although, we are normally spoiled with 89 minute movies or more in cinemas or on (pay) TV. Often the big movie producers invest in making a short movie of their idea to get a larger project running. Besides the original audio recording, they like to add audio tracks with comments on the screenplay.
Worldwide there are many large film and web festivals all about short movies and the producers have to come by with a small budget. Naturally, every possibility to raise your reach on a low budget ist very welcome. Offering your movies in several languages enables producers to reach a much broader audience for a relatively small amount of money.
Companies
Last but not least, all companies are offering some kind of product or service. If your working globally, like Daimler, BMW, Apple, Samsung, Google, Coca Cola, Unilever or if your a small or middle-sized business. To convince as many customers as possible to buy your product, you need to speak their language and in order to keep costs as low as possible, you can use video players that are able to display videos in several languages automatically - just like on a BluRay or DVD. This is true especially for products that need explanation like baby food, dietary supplements, medicine, etc. - you need to make sure that your clients fully understand how to handle the product.
In times of migration in and out of many countries, or considering the young adults studying abroad to learn more about cultures, there is also a large need for local entrepreneurs to place your product in more than one language to transmit your message.
However, if you want to push your company from "local player" to "global player" also on the internet, you have to face a lot of competitors. The internet world is extremely fast. Something huge today can be hardly known tomorrow. You shouldn't be so sure that platforms like Facebook, Google and Amazon will remain on the market forever. There have been many top dogs in the story of humanity that have lost their throne to others, e.g. MySpace, Apple, Motorola or AOL. The lesson is: reach as many people as possible and reinvent yourself constantly!
Thank you for your time!
Wilgen and the alugha team
#alugha
#everyoneslanguage
#multilingual
More articles by this producer