PRESS RELEASES
PRESS REVIEWS.
Alugha spreads around the world! The media is excited and write articles about this great Service, that will change videostreaming in multilingual rooms sustainably. We try to keep this list up to date. If your article is missing, just contact us and we add it as soon as possible!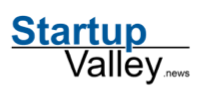 Reviews 2022/2023
Immer zu seinen Werten stehen, in Visionen denken und einfach machen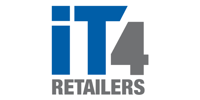 Reviews 2022/2023
So startet eine Weihnachtskampagne in über 100 Sprachen
PRESS RESOURCES
ALUGHA – PRESS TEXT
alugha is Swahili and literally means "one language". The family company made this meaning to its mission and for the first time enables worldwide operating companies to only upload one video instead of various seperate videos in different languages. According to the Browserlanguage the user can watch the videos via the alugha – player automatically in the right language. The video material and the respective audiotracks will therefore just simply beeing put together using the alugha video uploader and can then be embedded multilingual. This does not only save time, it even saves enormous traffic and storage space so that the Internet will be quicker and greener.
The Alugha GmbH has been founded in April 2014 by Gregor Greinert and Bernd Korz in Mannheim / Germany. Korz gets supported by his family and furtheremployees from the IT- and creative sector.
---
BERND KORZ CEO / CVO
---
GREGOR GREINERT CEO
---
NIKLAS KORZ
---
LOGOS AND COLORS
---
PRODUCTS
---
VIDEOS