The alugha family is growing and speaks Chinese now!
I'm happy to build bridges between cultures with my work.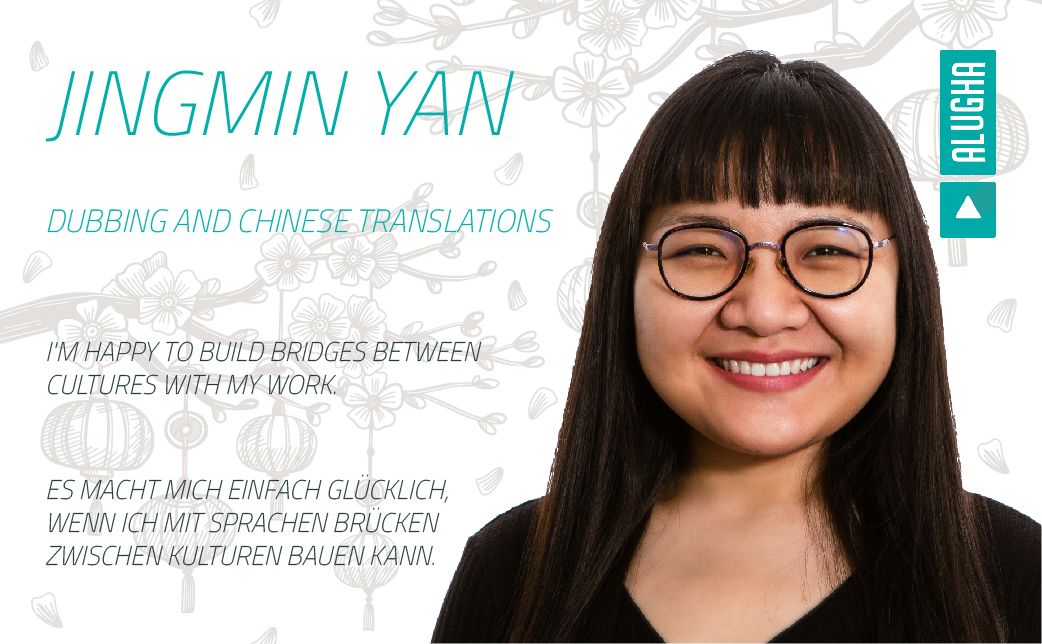 Read this article in: Deutsch, English, 中文
Estimated reading time:
1
minute

Briefly introduce yourself: Who are you and what do you do?
I'm Jingmin from China and I studied German at the University in Marburg. 
Which three words describe you best?
reliable, responsible, calm
How are you different now than you were ten years ago?
Haha, obviously I'm older now. But seriously, I'm more confident.
What is your favourite thing to do in your freetime?
Chilling. Hmm, and singing is fun.
What are your tasks at alugha?
Translation and dubbing.
What guided you to alugha?
indeed.de guided me to alugha.
Why do you like being an alughian?
Alugha is young, full of energy and dynamic. Management is pretty kind, basically you only need to like to work with languages.
Where do you see yourself and the company in the future?
The alughians (especially Bernd) often say that alugha is cool, different, their proud of their company and I like that very much. I'd like to see more people thinking that alugha is cool and unique. I'm happy to be a part of that.
What is your own big dream?
Live happy and healthy with my family.
#alugha
#alughacrew
#everyone's language
More articles by this producer