Unemployment - 12 tips on how to improve your resume and qualifications!
What do you do while you're unemployed? The way you spend your time in this period can make a huge difference for your new employer! Read 12 tips on how to make the best out of this time!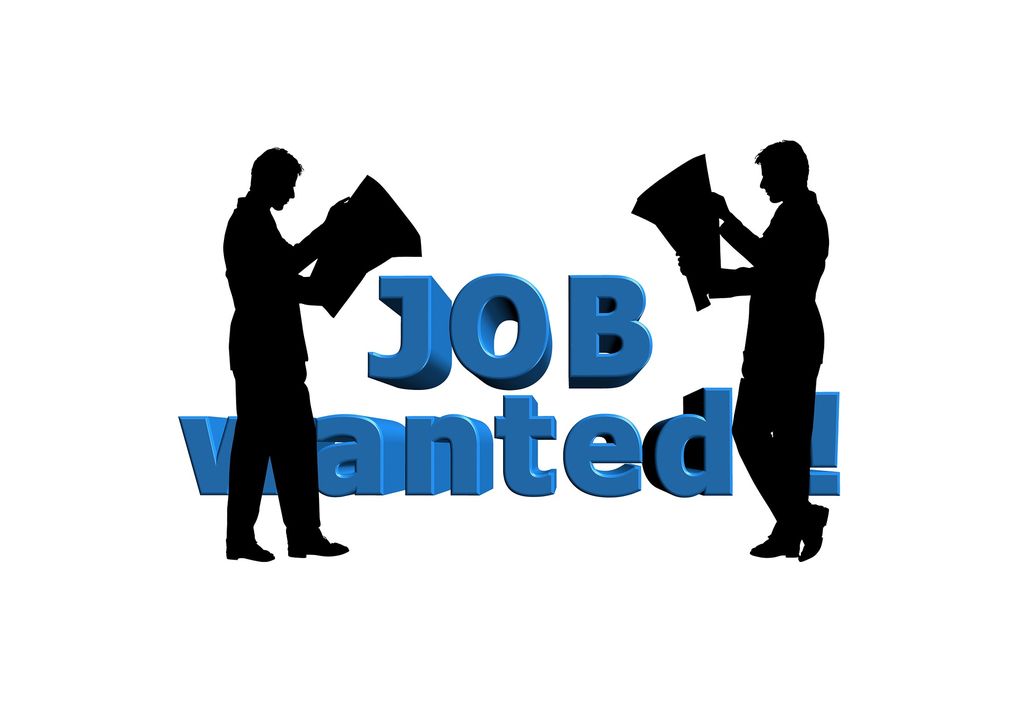 Read this article in: Deutsch, English, Português, Русский, हिन्दी
Estimated reading time:
3
minutes

What do you do while you're unemployed? If you are, or have ever been unemployed, you know how awful this time is! Many people get lost and don't know what to do with themselves while they are looking for a new job. We have 12 tips for you on how to make the best out of this time and improve your resume and qualifications. 
Volunteering
Volunteering can increase your chances of a new job. Help in a charitable or non-profit organisation and offer your services. Volunteering will keep your skills sharp and improve your resume. 
Continuing Education
Benefit from the huge number of free online offers, including tutorials and ebooks. If you are more of a school learner, look for adult courses in your area that are free of charge or at least reasonably priced. Practice your skills so you are always ready for your new job.
Networking
Reconnect with old contacts and make new ones. It can be essential to be in constant contact with old colleagues, bosses and business partners. Meet up and let them know that are looking for a new job. While you're looking for a job, it's important to maintain your contacts. Make new contacts, and go to events within your area and get to know new people. Every new person can be a new opportunity. 
Your friends can open the door to their employer for you. Send them an email with your updated resume and inform them that you're looking for a new job. If there is a job opening in their company that suits your skills, they will let you know or recommend you.  
Freelancing
Freelancing is the ideal way to improve your skills, resume, portfolio, professional network, income and confidence. By using your time well, you can improve all this and be better prepared for the moment when a suitable job opportunity shows up. 
Finance plan
It's important to make a plan for your expenses. List all your financial obligations and expenses that you can suspend for some time. Create a small budget plan. 
Online presence
Complete your profile on your social media, create a portfolio of your work. Look for companies you would like to work in and follow them and their managers on Facebook, LinkedIn and Twitter. Learn the current subjects that interest those companies and persons. Get in touch and impress them with your interest and insights. 
Interviews
To get invited to a second interview, you should know your career very well, from beginning to end, and also be able to speak well about your projects, abilities, experiences, successes, failures, and lessons learned. With time, you will learn what's important for companies and use this information to update your resume for new vacancies. You can make contacts with people who can recommend you or inform you when a new vacancy opens. 
Compare
Every person has their own professional background, so don't compare yourself to others. This will only demotivate you. Focus your energy on your career!
Stay productive and get out
Set a schedule for the important things in life, continue to get up early, drink your coffee and get dressed, just like you're about to go to work. Your job search should be treated like a real job! This will keep you more motivated and productive. Don't stay at home, go out! This attitude will be good for your health and self-esteem. 
Career plan
Trace your objectives just like a route of a trip and look at how you can achieve your goals. To know your goals will help you to choose the best way to achieve them. 
Deepen your knowledge
Use your time to learn new skills that add value to your resume. The internet is full of free courses and material for you to study. Deepen your knowledge of your dream job or learn a new language. 
Practice talking about your professional background
You need to have a story that will underline your professional experience in your resume. Practice talking about your professional background with friends and family. Ask them for feedback and adapt your story accordingly. In a short period of time you, will be able to sell yourself much better in interviews!
Your time and how you spend it makes the difference on the job market. Use your time positively for yourself!
You want to write a post yourself? Send us your suggestion at gastbeitrag@alugha.com.
I hope you enjoyed reading this.
Wilgen and the alugha team! 
#alugha
#doitmultilingual
Automatic
हिन्दी
English
Deutsch
Português
Русский
E-Mail
Twitter
Reddit
LinkedIn
Pinterest
WhatsApp
Tumblr
VKontakte
Xing
More articles by this producer