What are the advantages of a multilingual company profile on Linkedin?
International visibility, professionalism, new clients and active key words in several languages increase your reach on the platform.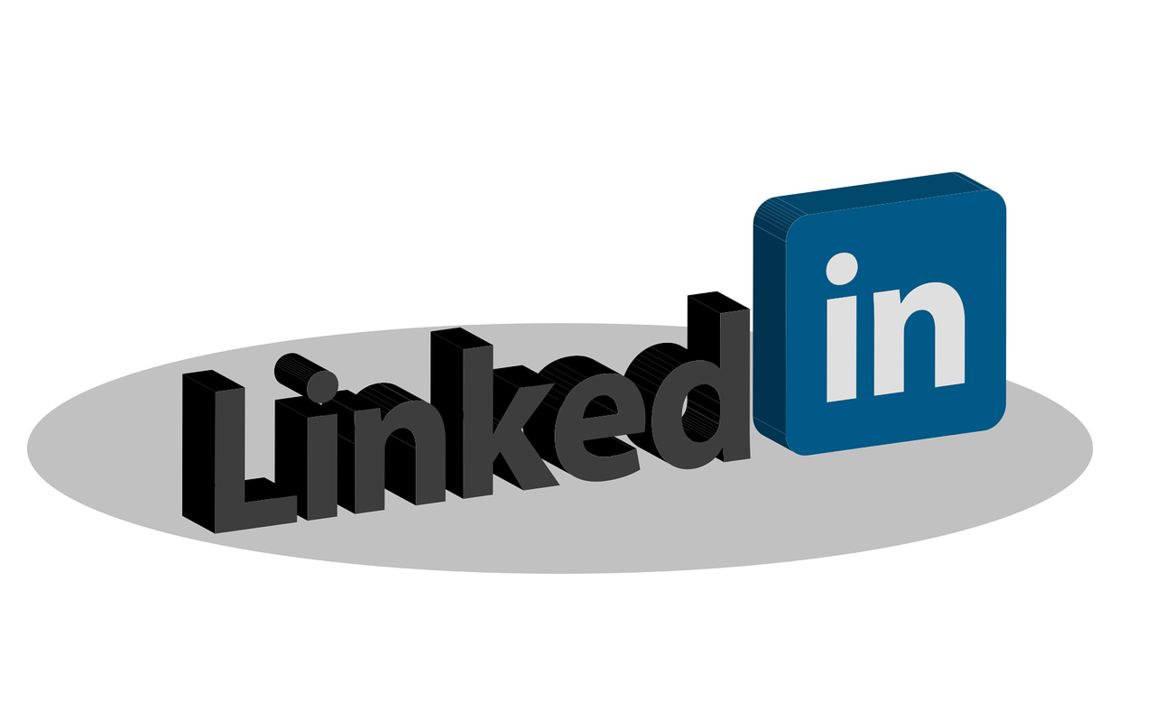 Read this article in: Deutsch, English, Português
Estimated reading time:
2
minutes

Linkedin proved to be a powerful social platform for companies, not only for people who are looking for new job opportunities but also as an ideal opportunity to improve and strengthen the presence of your brand on the internet. Futhermore, you increase your chances to find clients from other markets and you create international visibility for your company, as you can implement a multilingual profile on the platform for your business.
According to Linkedin the site counts over half a billion active users worldwide and works exceptionally well for B2B prospecting, making it a powerful tool for this type of marketing.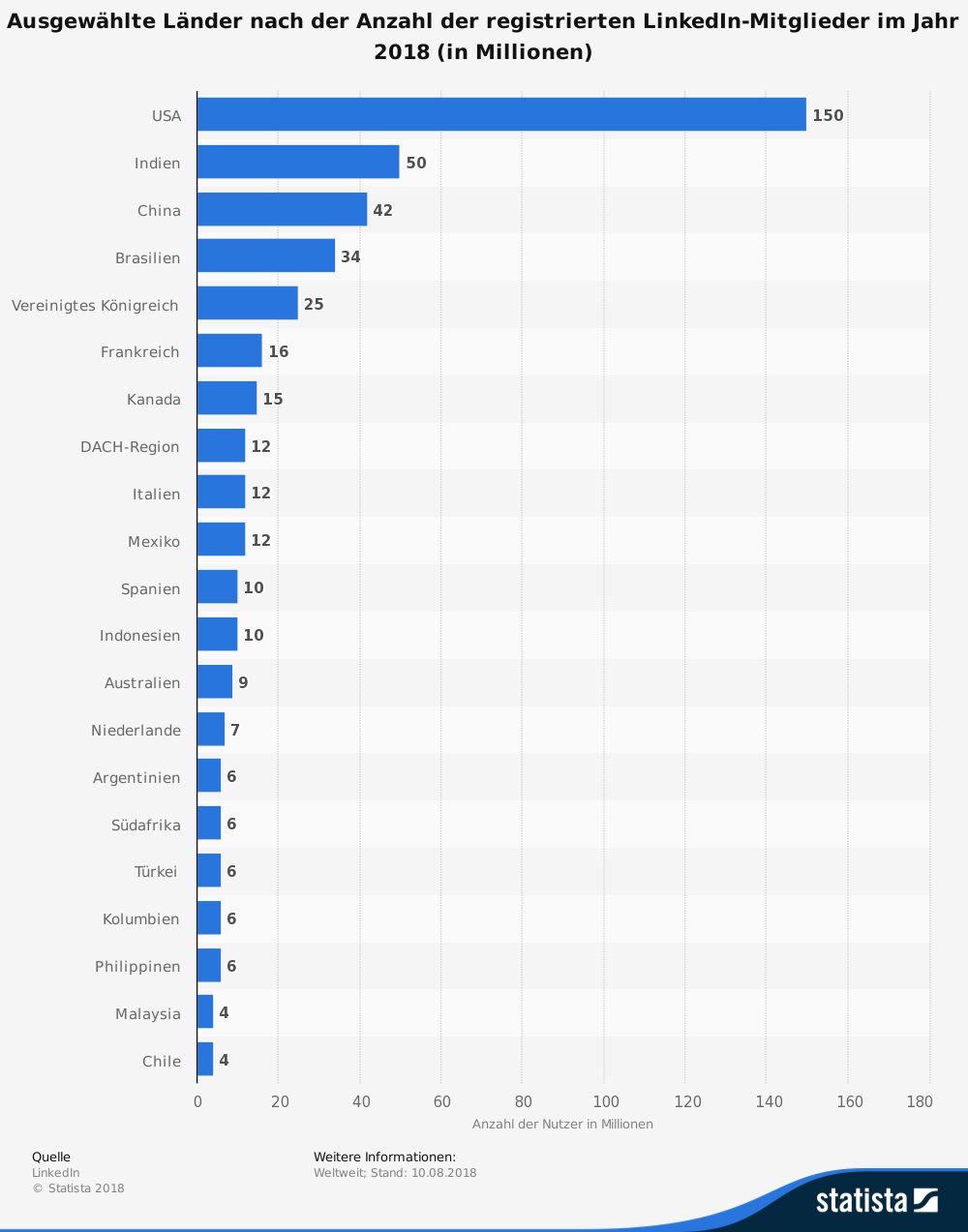 We'll show you how to translate your company profile on Linkedin - step by step. First you need to open your page as an administrator, then click on the general view.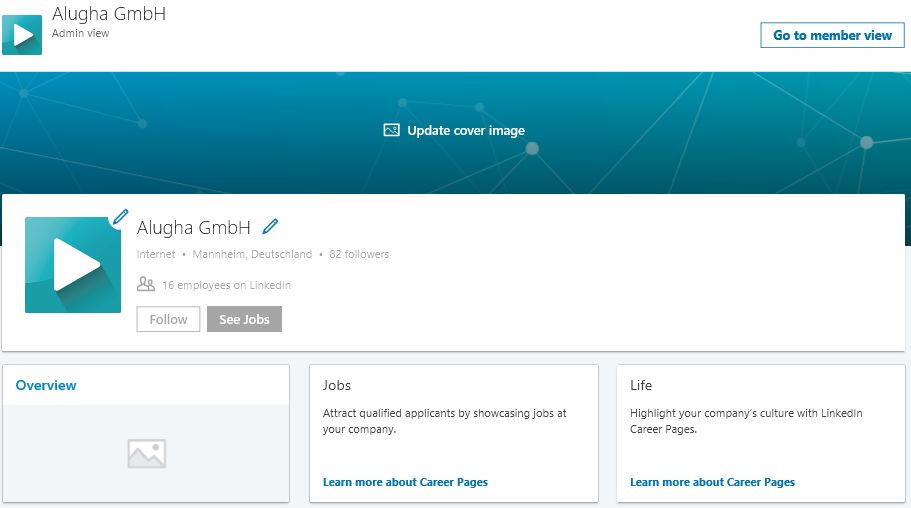 Scroll down and choose the option "Control how your company page appears in other languages". Now click on the language you want to add.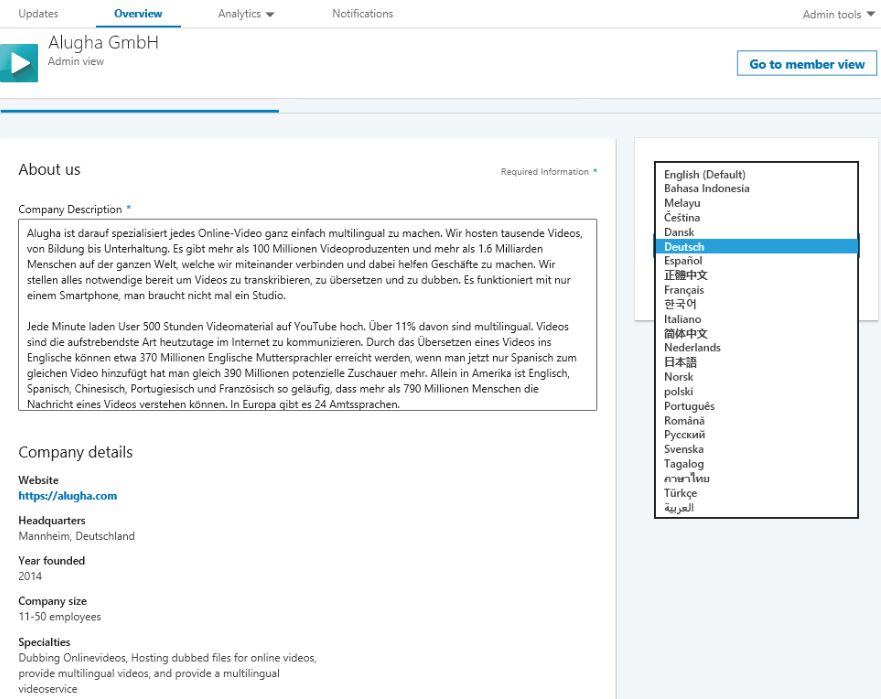 Next you need to insert your translated content.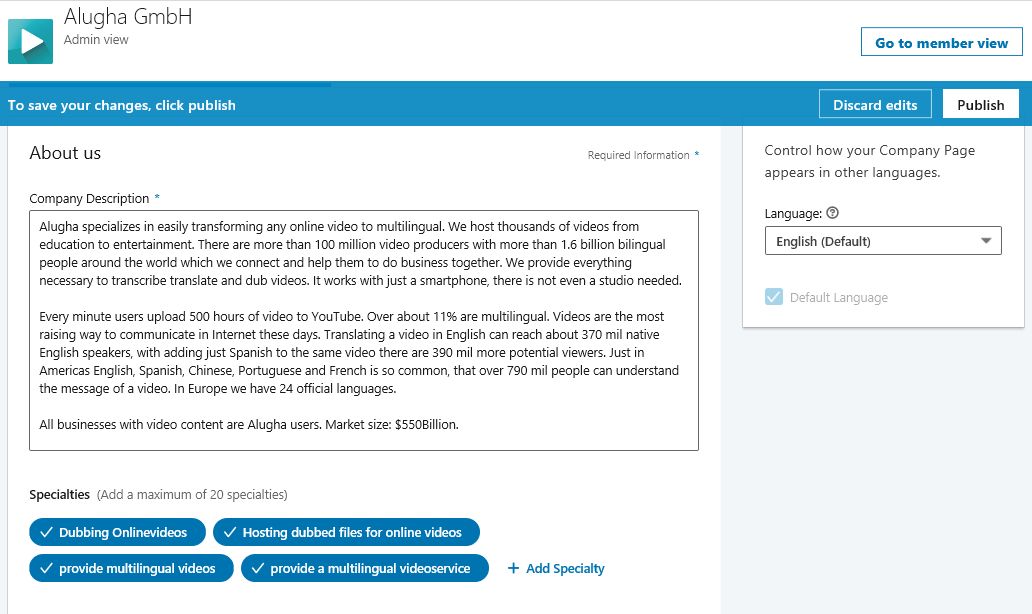 To save your modifications, click once outside the text box and afterwards the publish button.
Now, when foreign companies click your company profile, it will be displayed in their native language, or language defined in their own settings. By eliminating the linguistic barrier you open the door for new potential customers and partners.
Flavia Gamonar, top voice on Linkedin, speaker and professor explains that it is essential to have your corporate profile in several languages if you want to create new business opportunities. "If your company wants to open up to foreign markets or customers, it´s essential to have versions in different languages. Offering the company page in multiple languages is a positioning strategic decision. It is obvious that one language version makes it difficult for potential business partners."
Now roll up your sleeves and tackle your multilingual profile!
Thank you for reading this!
Wilgen and the alugha team!
#alugha
#everyone's language
More articles by this producer