Seven networking tips that will raise your business reach
Specialist explains how it is possible to increase results with a good co-op network.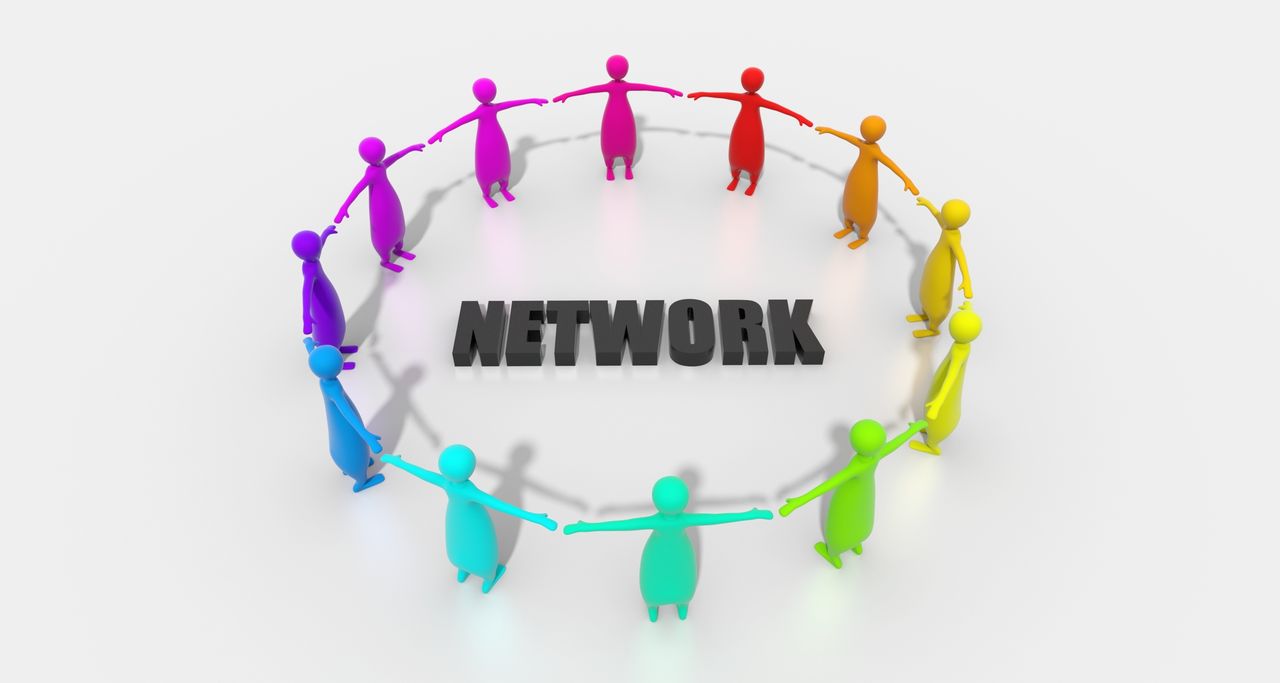 Read this article in: Deutsch, English, Português, हिन्दी
Estimated reading time:
4
minutes

The word networking basically means building up a network of useful business contacts. This concept is quite known and applied, above all in case of professional relocation or to start business partnerships. However, the possibilities of good networking go far beyond making business and there are some tips to realize the potential for companies in their daily work.
Carmona says that networking is above all the relationship between persons who share mutual interests and support each other in it. "And from there anything else happens. When you connect positively with people that share the same preference as you, many possibilities can occur from that, no matter if for business or not. With some tips you can benefit from networking for you business and this is worth a lot for entrepreneurs". 
Get out
If networking means to have a network of contacts, you can't talk about without this hint which basically means "to get in contact with people you need to meet them and therefore you need to go where other people are. If not physically - which is getting more and more complicated in large cities - than take care of your social networks". 
Those networks are very helpful for every networking, if for your company or personal. And the reason is simple: they allow to communicate with an absurd amount of people at the same time without even leaving the comfort of your home. It's easy to interact with people over Facebook, Instagram or Snapchat as you only need to like, comment or share a post. "Obviously, all your actions should be genuine as nobody likes ass-kissers" says Carmona. 
In the "offline" world you should take courses, go to events and fairs, participate in congresses and conferences. "Don't underestimate the potential of business cards in this context, they are still useful today for business networking. Introduce yourself to other people, be outgoing, make conversation, find common interests and soon you'll be outstanding". 
Quantity is not quality
It isn't enough to know people, you also need to establish a relationship. Relations are your focus. There's a huge ocean to cross between knowing someone and having a relation. You have to know the right people to build up a good network of contacts", explains Carmona. 
Be modest, empathic and make an effort
You can't talk about connections, quality and relations without thinking of two magic words: modesty and empathy. "People, in general, don't like to be close to or being in contact to people who are self-convinced, arrogant and selfish. This is why you should always make an effort not to be like this". 
We all have experiences and knowledge that can help other people and it's important to share those things. No matter if you explain a subject, recommend material or introduce people to each who share the same problem. 
Talk less, listen more
There is no empathy or modesty without a basic premise: listening. "Many believe that communication is based on talking much. That's not the case. To communicate effectively, you have to know above all who to listen to someone. People like it when someone listens to what they have to say and especially about themselves. If we show honest interest in someone, it's easy to build up a good conversation", says Carmona. 
The entrepreneur has four very good tips which are: look people in the eyes when you are talking, call them by their name, ask good questions and pay attention to what they say. Talk less about yourself at the beginning and be open-minded towards the people around you. Give them a chance to stand out. As soon as you think less about "me", things will flow naturally. 
Maintain the relations
It's worthless to build up a good network if you can't maintain it. The relations have to endure. This is why you should always stay present in the lives of people you know. Once again social networks can help you to maintain frequent contact. "The reciprocal effect is one of the most persuasive mental effects, so use it! Remember important dates, mark people on interesting posts, write congratulations for birthdays or other important achievements".
Common sense  
Common sense has to be on this list. Sometimes we tend to get annoying or obtrusive when we try to establish a relation with someone. Don't be that person. "Avoid to approach people aggressively, respect the individuality of others, and don't try to become the best friend of someone you've only just met". Carmona also points out to be attentive and observant of your surroundings. "If you should notice that you're the only person who is interested in keep the conversation alive, don't push it. Concentrate on the people who enjoy your company". 
Go beyond 
In the end, after all these tips, the essence is to go further. You don't have to restrict yourself to the usual networking. Obviously, if you apply the described actions in your business life, this will affect your company in a positive way. The more people join your network and contribute positively, the more your brand will benefit. "The aim is to gain both business and private partners. If you apply these tips, everything will come naturally and spontaneous", confirms Carmona.  
This article was originally published on the website Mundo RH, the largest news website about RH in Brazil, and is the beginning of a partnership between our two websites. 
Wilgen and the alugha team! 
#alugha
#doitmultilingual
#MundoRH
More articles by this producer