Let's Talk - Kat: Chaos clear off!
Katharina Finke - Project Manager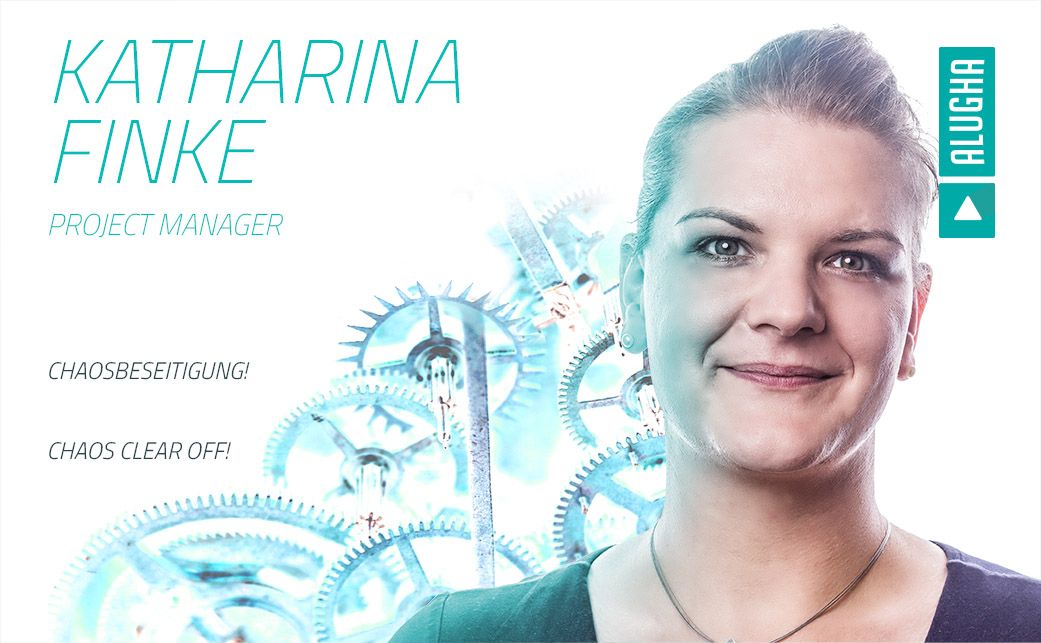 Read this article in: Català, Deutsch, English, Español, Français, العربية
Estimated reading time:
1
minute

Shortly introduce yourself: Who are you and what are you doing?
I am Katharina and I try to structure the chaos. 
Which three keywords describe you best?
Organised, calm and sarcastic 
What is your favourite thing to do in your free time? 
My family and my friends are very important to me, besides that I like swimming and reading. 
What guided you to alugha?
Bernd und Ithamar told me about alugha while I was looking for new projects. I was excited about the idea and because I like to take on new challenges and because I am flexible in time as a freelancer, I accepted straight away. 
What are your tasks here and what is your impression of the work?
I bring organisation and structure into the start-up chaos. The single projects need to be discussed, planned and processed in time, the coordination of it is my main task. 
What do you like best about the work here? 
The team is just great and it's good fun working with all of them. You can work on a lot of different things and you get responsible tasks.  
Where do you see yourself and the company in the future?
I believe in alugha and that it will be something big. The future will show how it will continue. 
What is your own big dream?
A small house directly behind the dyke!