Want to be a LinkedIn Top Voice? Here is the 1 killer tip to help you succeed
Steve Blakeman, LinkedIn Top Voice 15/16/17 and author of the bestseller "How to be a Top 10 Writer on LinkedIn" gives tips so you can become a Top Voice!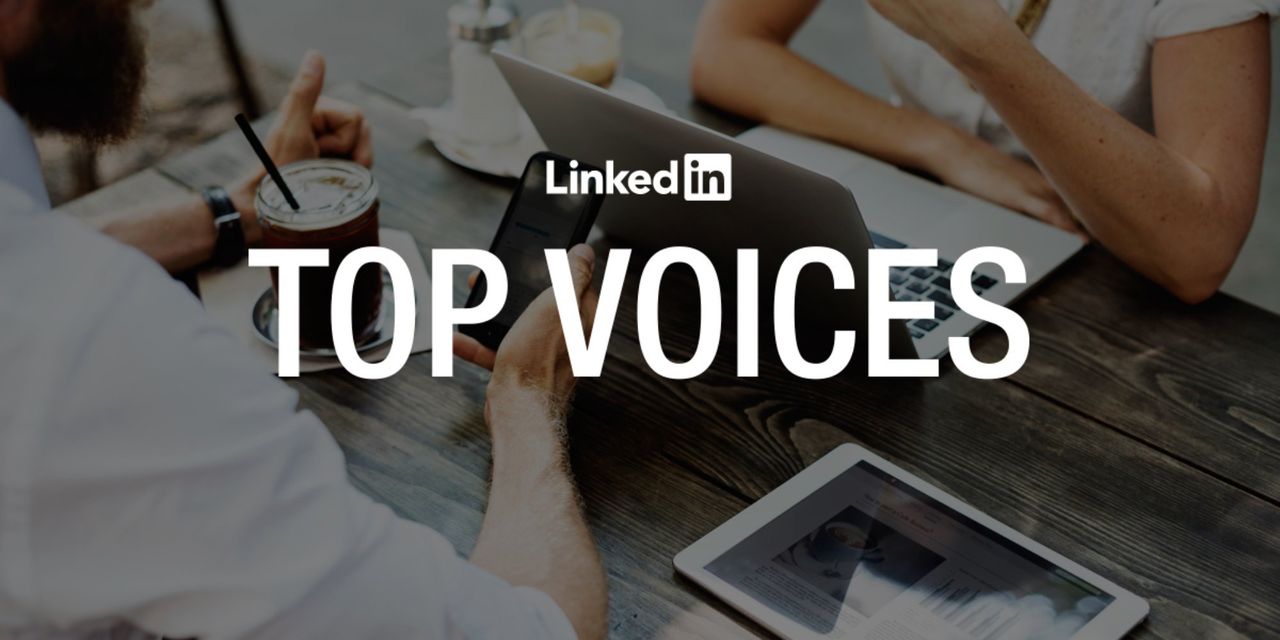 Read this article in: Deutsch, English, Português
Estimated reading time:
4
minutes

week. That's pretty stiff competition to gain readers. But I've managed to become a LinkedIn Top Voice for the past 3 years since its inception. So what's my big secret? Read on...
Understanding how LinkedIn judge who becomes a Top Voice is very transparent. And it's not all about the number of article views as many people seem to think. Amy Chen, Managing Editor at LinkedIn, makes it clear what it takes:
"To compile the list, we analyse a combination of data and editorial signals designed to capture the voices making a mark in their industries. This includes engagement (specifically the likes, comments and shares across each member's articles, posts and videos); growth of followers tied to publishing activity; and number of times the contributor had been featured in editorial channels, a signal of high-quality content. We also emphasise diversity of topics and voices"
So engagement is clearly pivotal, as is an eclectic range of subject matter. Emily Spaven, who is UK News Editor at LinkedIn, talks about this level of diversity in her assessment of the Top Voices in the UK:
"This year, our Top Voices wrote about everything from business strategy to scary clowns and  the UK economy to mental health struggles"
So do I personally practice what I preach? Well you can decide for yourself. This year I have written articles covering a mish-mash of topics including one about my dog Baxter, sanitary towels, malevolent clowns, rock stars and noisy eaters. Okay, I know what you are thinking -- what on earth have these topics got to do with business? Well, it might not seem initially apparent but, they all have some link back to some aspect of our working lives.
With regards to growth in the number of Followers, it seems that particular criteria is absolutely critical. In fact, every single Top Voice in this years list has added at least 120,000 new Followers in the past 12 months. The message from LinkedIn is very clear -- more Followers means more readership and that means better engagement. And I can testify from my own personal experience that this is most definitely the case.
So this is all very interesting but we still haven't got to my killer tip, so maybe it's time to let you in on the secret. But first, a little clue from LinkedIn Editor in Chief, Daniel Roth:
"Regardless of location, the same formula worked to develop an audience:  consistency, depth and an authentic desire to create conversations (not just content). Some 71 percent of our Top Voices published at least once a month and usually much more often: four times a month, on average. That consistency paid off. Compared to all members writing and sharing in 2017, the Top Voices received on average  5X more comments, 72X more likes and  7X more shares on their posts, articles and videos"
Et voilà all is revealed. It may not be an earth shattering exposé but the key to becoming a LinkedIn Top Voice is 'consistency'. Again, I practice what I preach. I write at least one article every single week whether it's Christmas, if I'm on vacation, I'm not feeling inspired or even if I'm ill. In the past 3 years I have written 170+ articles and that's a decent sized back catalogue which has collective views across all platforms of over 2 million. I know, I'm a persistent little bugger but I do it because I know that persistence pays. Oh and also because I enjoy it.
From writing my first ever article (thanks to inspiration from my buddy Andrew Goldman) I have slowly watched the engagement rise with every subsequent piece. Even though my initial blogs only garnered a trickle of views, I stuck with it. And now I regularly write articles with tens of thousands of views (and even, occasionally, hundreds of thousands). And another benefit of all that writing? I think it makes me a better writer. Just like any form of practice, the more you do it the better you become.
So if you want to be a LinkedIn Top Voice, trust me you can achieve it. If I can do it then you can too. Why not make it a New Year's resolution to write at least once a week? As the prolific author Stephen King says in his book On Writing... "writers write".
More about the author
Steve Blakeman is managing director - global accounts at OMD based in London, leading Groupe Renault. Forbes & Inc columnist, LinkedIn Top Voice 15/16/17, and author of the bestseller 'How to be a Top 10 Writer on LinkedIn'. This article was first published on LinkedIn. 
Thanks for reading! If you enjoyed the article, please SHARE, SHARE, SHARE! 
If you have an interesting subject and want to write an article, please send a message at gastbeitrag@alugha.com.
Wilgen und das alugha Team! 
#alugha
#doitmultilingual 
#Steve Blakeman