ÍGY NEVELD A SÁRKÁNYODAT 2 - a második előzetes
ÍGY NEVELD A SÁRKÁNYODAT 2. - a második előzetes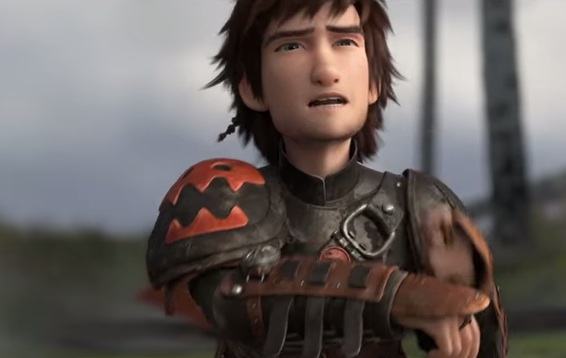 Read this article in: Deutsch, English, Español, Magyar, Português, Русский
Estimated reading time:
1
minute

Honlap: IgyNeveldASarkanyodat.com Facebook:facebook.com/HowToTrainYourDrag­on Twitter: twitter.com/dwanimation Hablaty körül mindig történik valami izgalmas. A viking sárkánybűvölő és tűzokádó barátja, Fogatlan visszatér, de úgy, hogy abba beleremeg a Hibbant-sziget. Amíg Astrid, Takonypóc meg a többiek sárkányversenyekkel múlatják az időt, az immár elválaszthatatlan páros meghódítja a tágas eget. Egyre magasabbra, egyre messzebb merészkednek, olyan tájakra jutnak, ahol nem járt még viking. Így fedeznek fel egy titkos jégbarlangot, melyben több száz idomítatlan sárkány fészkel. A tűzköpő fenevadaktól Hablaty nem ijedne meg, ám a barlang őre, a titokzatos sárkánylovas már komolyabb ellenfélnek tűnik. Hablatyék miatta keverednek bele életük legnagyobb háborúságába: a rájuk váró nagy csatán nemcsak az ő életük múlik, hanem az emberek és sárkányok jövője is. Az elsöprő sikerű Így neveld a sárkányodat alkotói eredetileg is trilógiának szánták művüket. A hatalmas sikert követő folytatás szemkápráztató 3D-varázslata ragadja magával a nézőit a felhők közé, elképesztő légi csaták, különleges lények és nagy viccek közé!
More articles by this producer
Our new computer linguist is not only skillful with words.
Here at alugha, we love technology and leveraging it in creative ways for our users to provide unique features and a stellar experience.
Our Bavarian soldier presents alugha to the world. Usually with a lot of heart and well organized.
Videos by this producer
The roughly 3-minute film provides an initial impression of the MAHLE plant and also presents the principles and values that govern the way the team works together on a daily basis. And, of course, it highlights the innovative technologies that find application in the MAHLE thermal management produc