Let's talk - Helena: The good fairy!
Working in the hotel industry taught me we are all equal! Since then, nothing has upset me. On the contrary, I sort everything out :)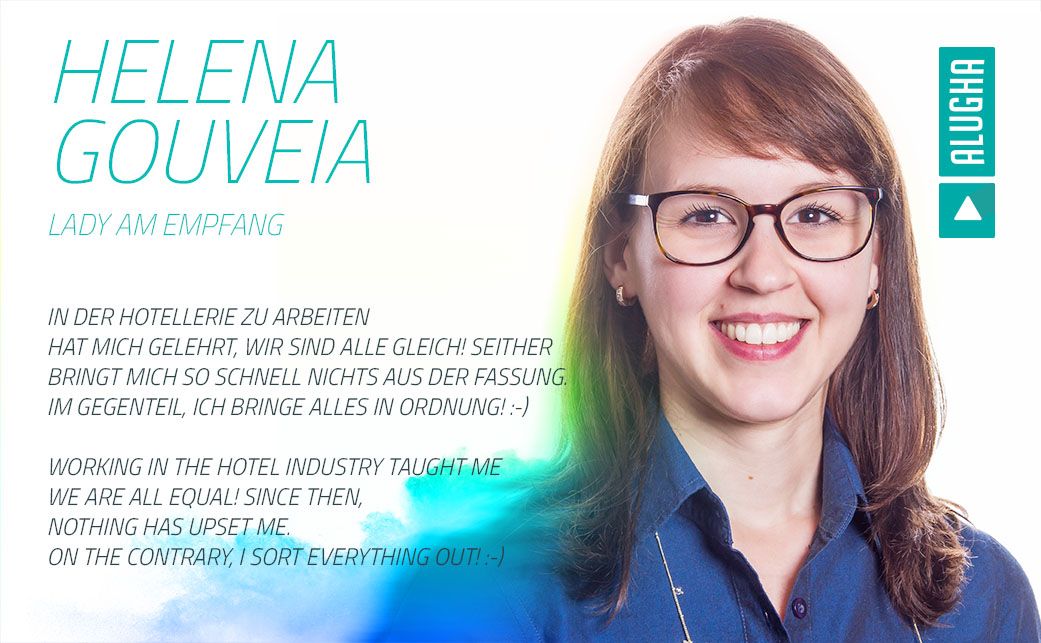 Read this article in: Català, Deutsch, English, Français
Estimated reading time:
1
minute

Shortly introduce yourself: Who are you and what are you doing? 
I am Helena, 29 years old and only through alugha, I landed in Mannheim. 
Which three keywords describe you best?
Relaxed, independent, good-humored
What is your favourite thing to do in your freetime? 
I like music, films and food and I like everything best with friends and family. 
What guided you to alugha?
A series of not so good decisions guided me to the best decision of the year … working for alugha!
What are your tasks and what is your impression of working at alugha?
My primary task is to bring order in chaos. I'm trying to be the good fairy who is keeping together all the lambs through structure. I immediately caught an eye on the enthusiasm of the colleagues for the work and company. You can't buy this team spirit, and that shows that Bernd is right with his management style. 
What do you like best about the work here?
In the morning, I don't know what I will have done until the evening.
Where do you see yourself and the company in the future?
The company will go through the ceiling and conquer the world. I'm hoping to be part of it for lots of years and to be the old, quirky secretary, who always tells stories from the past one day :-D. 
What is your own big dream? 
Continuing living such an easy-going life as I have it now. This simply is priceless. 
#alugha
#team