Let's talk - Martin sets the course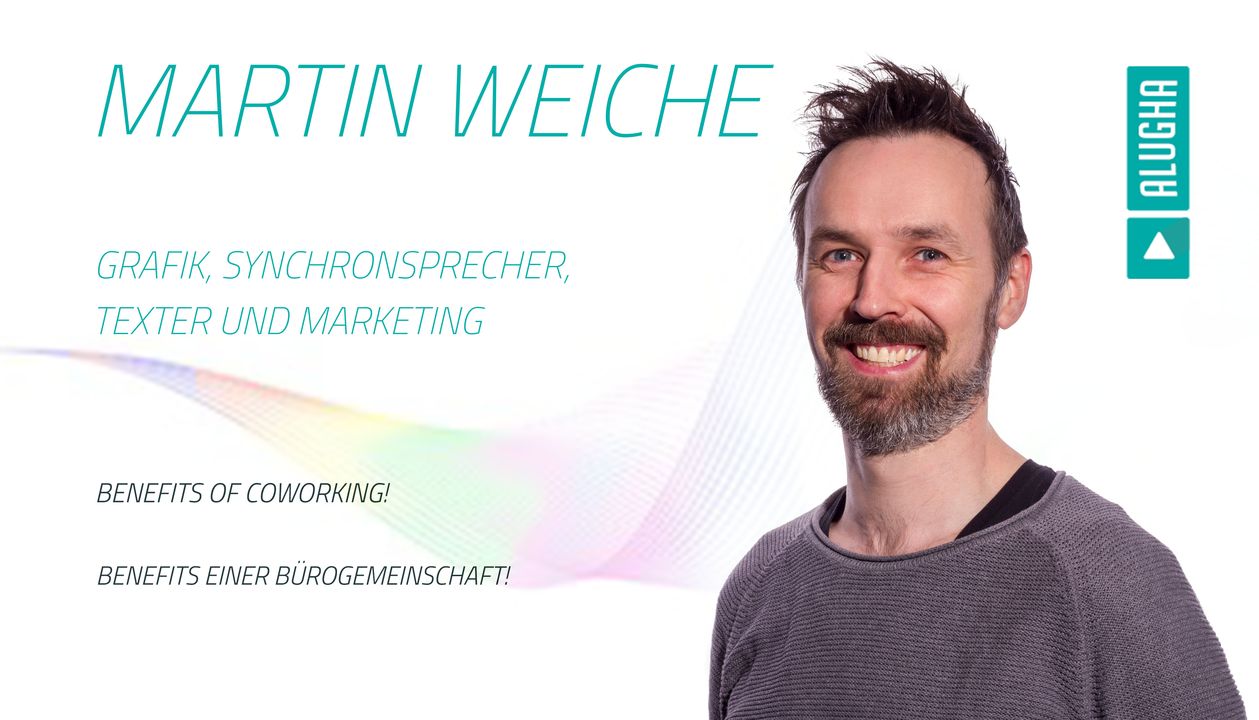 Read this article in: Català, Deutsch, English, Español
Estimated reading time:
1
minute

Briefly introduce yourself: Who are you and what are you doing?
My name is Martin Weiche and I was born in Mannheim. I did my Master's of media science at the Braunschweig University of Art. But I've been working as the creative part of the Skipstone agency for years. Skipstone is in the same building as alugha - to bring the teaser full circle. 
Martin is…
Tall, slim, married 
How are you different now than you were ten years ago? 
I am wiser and more mature today due to my experience of being a father. Particularly in dealing with people - especially under pressure in a team.
What is your favourite thing to do in your freetime? 
Entertaining my kids, riding my racer, planning a trip I am never going to do, and, lately, playing guitar.
What are your tasks at alugha?
As an "external worker" I am able to contribute my experience nearly everywhere. I translate, I dub, I work in the graphics field, I brainstorm for alugha and I am part of the marketing team … and as unofficial foosball champion of the house, I train my colleagues…
What guided you to alugha?
Alugha moved in downstairs...and the shared coffee machine was there.
Why do you like being an alughian?
Because my task are diverse and I am able to do lots of new things - and because I almost always win against "alugha" at foosball. 
Where do you see yourself and the company in the future?
This is difficult. I'd like to see alugha join the ranks of WhatsApp, Facebook, Google, Uber and eBay, but the digital world is developing so fast. So I just want to contribute to alugha's success and I'm happy to be part of it.
What is your own big dream?
That my idea of the alugha P.O.I.N.TS. will be a successful part of the alugha story one day.
#alugha
#doitmultilingual
#squad