hoTodi and Matthias at YouTube NextUp!
hoTodi makes it to YouTube support program NextUp 2016!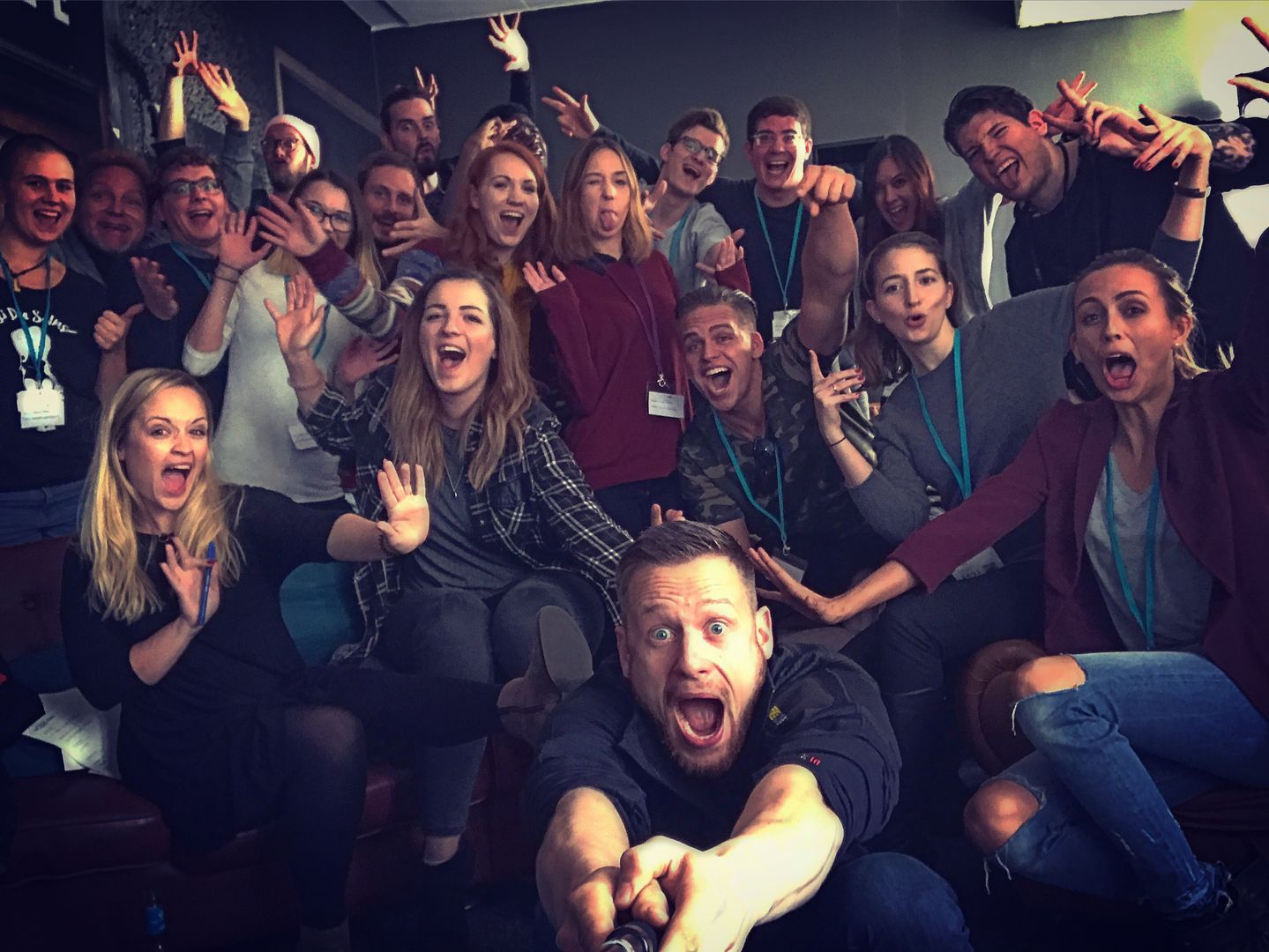 Read this article in: Deutsch, English
Estimated reading time:
3
minutes

Matthias and hoTodi have already made a detour to YouTube Space Berlin this October. Last week he and our hoTodi channel visited the capital again! Several hundred YouTube channels applied for the support program YouTube NextUp, in which YouTubers get assistance in every thinkable way. From range expansion, the explanation of the YouTube algorithm to technical expansion and a private YouTube manager, everything was there. YouTube is worldwide supporting mid-sized channels at the step towards 100.000 subscribers for several years. The fifteen best, selected candidates got the great chance to come to Berlin. Among others, hoTodi was one of them! :-)   
All day, all night 
One whole week, the YouTubers could daily face new missions and challenges. While the first days turned out to be suitable technical, the week became even more practical towards the end. On Monday, it started with a session for development of personality of "the Do school", which is offering diverse development and experience programs. Afterwards, the storytelling workshop was about how to implement a story in a video in an optimal way. Given that the participants were about to work in groups during the following days, they were then divided in teams. On Tuesday, everything was about the right light and camera. To this effect, the producers were taught a lot of new know-how. In addition, an improvisational theater with a theater trainer was served as a creative measure. Then the YouTubers were putted in front of diverse tasks, under which there also was the Green Screen Challenge. Also a GIF challenge on Twitter was started, which you can watch of course. #wigglebackandforth
What is missing after camera and light? Right, the sound. As this is well-known, the sound makes the music. Besides, there was time to work on the Green Screen Challenge again. The YouTube team let the evening end with trampoline and dodgeball. Throwback Thursday: This day started with a cutting and keying workshop. Together with a VFX expert, there was made a finishing touch on the Green-Screen-Challenge. Then, the YouTubers finally came into practical business and had some free time to shoot. Thereby, Matthias and hoTodi assisted in variable projects. There was also free time for shooting on Friday. Therefor, Matthias thought about something very special, which can be seen very soon on our hoTodi channel! A short film with all the people from YouTube NextUp in the form of interviews is planned. The topic will be creativity and the courage to take the first step. So you don't have to be patient for a long time! 
Statement
What might certainly be pretty interesting for you is Matthias' résumé to the time in Berlin. "I learned a lot and got the award for the biggest nerd at the end of the week. Apart from that, our team came in second with the GIF challenge on twitter, which made us very happy of course. I got to know lots of great people and also new friends and shooted great footage for a great video project. The fact that I was able to do this with a professional film camera is setting the whole crown. I'm coming back to Mannheim with a lot of new input and some change impulses for the hoTodi channel". 
We are looking forward to it! 
More articles by this producer
Our new computer linguist is not only skillful with words.
Here at alugha, we love technology and leveraging it in creative ways for our users to provide unique features and a stellar experience.
Our Bavarian soldier presents alugha to the world. Usually with a lot of heart and well organized.
Videos by this producer
The roughly 3-minute film provides an initial impression of the MAHLE plant and also presents the principles and values that govern the way the team works together on a daily basis. And, of course, it highlights the innovative technologies that find application in the MAHLE thermal management produc