Ibeth Flores - Intern at alugha
I like the idea of communicating with the world and helping the world to understand its language differences better.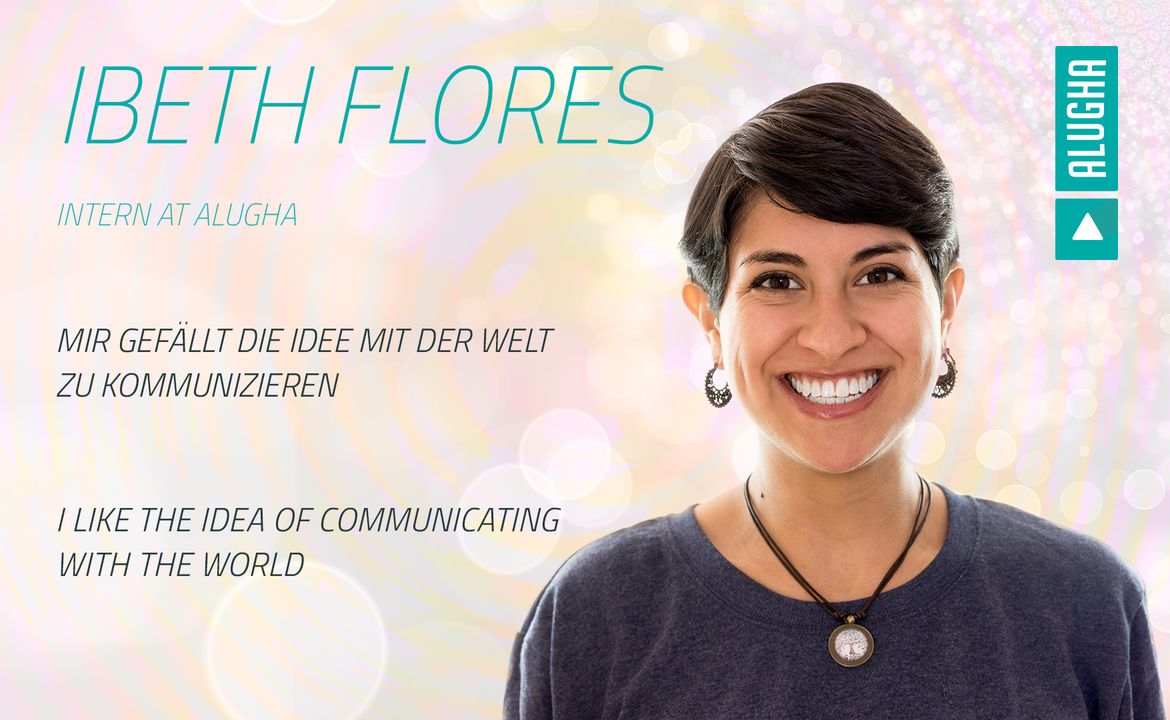 Read this article in: Deutsch, English, Español
Estimated reading time:
1
minute

Briefly introduce yourself: Who are you and what do you do?
I'm Ibeth Flores and I'm studying culture and economics at Mannheim University. I'm also doing an internship in alugha.
Which three words describe you best?
Responsible but crazy and I am an observer.
How are you different now than you were ten years ago?
Yes, I've changed. I am now in the "adult" world.
What is your favourite thing to do in your freetime?
Sport. I've also started doing yoga. When the weather is nice, I love being outdoors.
What are your tasks at alugha? 
I translate and dub videos.
What guided you to alugha? 
A speed-dating session with local startups at the university. Daniel (from the sales department) and Steffen (development) told me about alugha's great mission. At that moment, I decided that I wanted to be part of the team.
Why do you like being an alughian? 
I like the idea of communicating with the world or even helping the world to understand its differences better...in this case, by focusing on the languages.
Where do you see yourself and the company in the future?
Growing. At the moment, I am an intern at alugha but hopefully I will become a permanent employee in the future. And alugha? Growing quickly throughout the world.
What is your own big dream? 
To be able to continue dreaming. And in the meantime, trying to make the world a better place by doing my bit everyday.
 #alugha
#doitmultilingual