Collaboration: 4 Unwritten Rules
Everyone's talking about corporate innovation lately. There are incubators popping up all over the place, promising that they have the secret ingredient to successful startup/corporate relationships.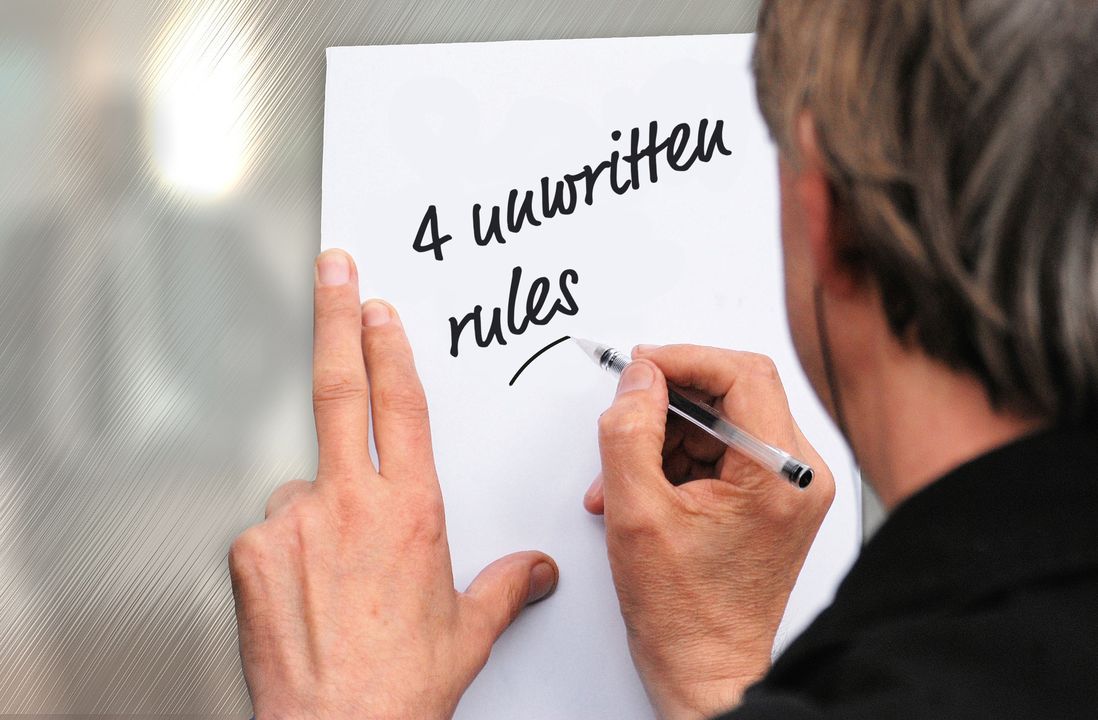 Read this article in: Deutsch, English, Português
Estimated reading time:
3
minutes

It makes sense. Working with startups helps big businesses develop and test new technologies, at less cost and risk. By investing in new innovations, you're able to rejuvenate your business' processes and collaborate with fresh talent with big ideas.
On the flip side, corporates have the market knowledge, experience, scalability, connections and brand power that startups crave. Working with these brands presents startups with the perfect opportunity to test their products.
So, if this is common knowledge then what's going wrong? What is the missing piece to the puzzle? How have we not mastered the model yet?
I think it's about making the partnership mutually beneficial. Marrying people who really understand corporates with people who really understand startups.
There are a few unwritten rules when it comes to collaboration. Rules that can often be overlooked or underestimated.
Following these rules will make the process easier for any large businesses looking to revolutionise their innovation strategy and for startups seeking worthwhile business partnership, opportunities to scale or potential investment.
Knowing your objective
A lot of big businesses decide to innovate because they know they 'probably should'.
Old models of R&D aren't working and so they decide to throw money into startup collaboration because they need help.
This is the wrong way to do it. You can only solve a problem if you know what needs solving.
You need an objective. Take time to identify your challenges and areas that could really benefit from new tech and innovations. Ask yourself what you want to achieve; whether that's rejuvenating your brand, expanding into future markets, discovering new technologies, solving business weaknesses more cost effectively or learning from and mastering new business models.
Start with your objective and work from there.
Get internal buy-in
This is absolutely imperative.
We all know that moving anything forward within a big business is hard work. There are so many more barriers to progression when there are several departments and managerial structures to overcome.
You often find that there's a disparity of passion and excitement for a project like this within the wider team. This is a problem, because it's unlikely you, or the startups, will have access to the people needed to make the real decisions.
Without internal buy-in - specifically from C-level executives - your innovation strategy will fail.
Make it easy
The most common feedback from startups who have engaged with corporates is that it's messy.
The process isn't streamlined and often demands a lot of time for little return.
It's important to remember how precious time is for a small business. They're busy managing every part of their business, while trying to make profits, find investment and build a team.
So, to make your collaboration successful you need to make it easy.
Start by allocating an internal point of contact with decision and budget power. This will save time for everyone.
You'll also need to look carefully at your T's & C's. Your general terms probably work well with other large organisations, but not for a startup.
For example, payment terms beyond the standard 30 days are a no-go. Get the basics right and prepare to be more flexible than usual; look at your letter of intent and agreement terms and make them as efficient as possible in order to achieve successful collaboration.
Find the best of the best
Finally, the secret to success is always people. Which is exactly why you'll want to work with teams comprised of the best people and the best tech.
To do this, you'll need to scout internationally. Of course, this takes a lot of time so I suggest partnering with organisations that can scout on your behalf, or working with people who already have a great network.
Whenever I'm looking for great startups, I speak to Hendrik Halbe at Get in the Ring. Spanning over 100 countries from Tokyo to Tirana, he's in contact with thousands of startups every year, so knows a thing or two about finding and connecting with the right people.
So, there you have it. Four rules to follow when it comes to startup collaboration.
About the Author 
James Caan is a Serial Entrepreneur and LinkedIn Top Voice. He founded the private equity firm Hamilton Bradshaw (HB) and joined the panel of heavyweight investors on BBC's Dragons' Den in 2007. This article was originally published on Linkedin.
If you want to write your own blog post, please send your suggestion by email. 
Thanks for your time!
Wilgen and the alugha Team!
#alugha
#doitmultilingual
#JamesCaan