alugha shows our intern Friedrich the multilingual world
Friedrich tells you about his two-week internship at alugha!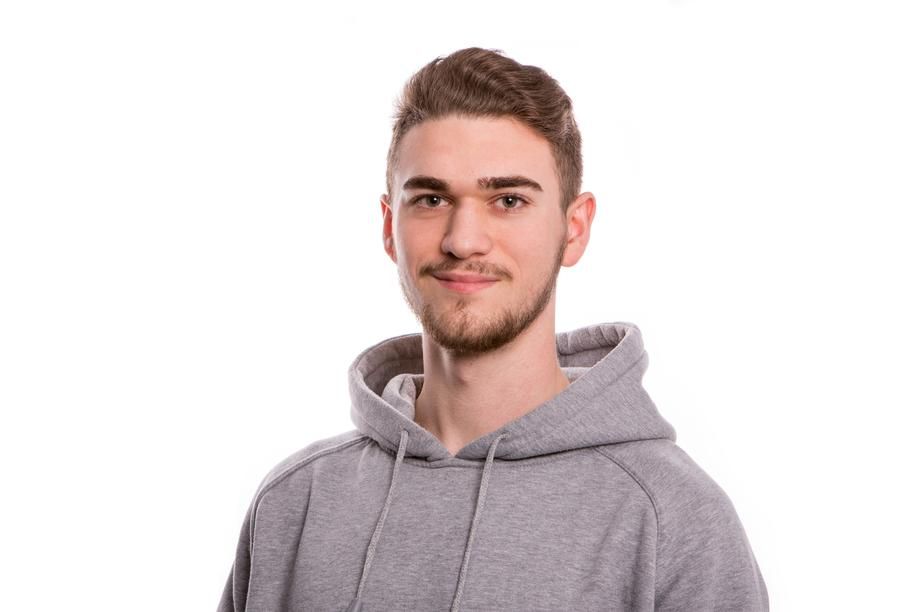 Read this article in: Català, Deutsch, English, Español, Français, Português
Estimated reading time:
2
minutes

Briefly introduce yourself: Who are you and what are you doing? 
Hi, I am Friedrich, 18 years old and currently attending the Leininger Gymnasium in Grünstadt. 
Which three keywords describe you best?
ambitious, honest, balanced
What is your favourite thing to do in your freetime? 
For almost three years, I have been passionate about strength training. I think this kind of sport provides a perfect balance and you learn a lot about discipline or rather what it means to push through something even though you don't like it at the moment. If I am not working out, I also like to read. 
What guided you to alugha? 
I heard of alugha through my adorable girlfriend, because she and Niklas were in same grade and so they knew each other a little. When I took a look at the alugha website, I was immediately convinced. Since I had to do an internship anyway, I was happy to find a really great internship position at alugha. 
What are your tasks and what is your impression of working at alugha?
I basically had two tasks during my two-week internship:  On the one hand, I was designing mockups for the UI of a new newsletter function and on the other hand, in the second week, I worked on the code for the implementation of a finished newsletter with HTML and CSS. Since these two areas were completely new to me, it was difficult in the beginning, of course. But whenever I had questions, I could ask them and got support from the team. 
What did you like best about your work here? 
That I got the opportunity of working on different projects and that I gained pretty good insight into the areas of design and development here. It was a great experience and I have learned lots of new things in both areas during the two weeks here. 
Where do you see the company in the future? 
When you hear of alugha's concept, you ask yourself: "Isn't there already something like this?" But the alugha player actually is unique and it is currently the only player that allows switching between the languages of a video in a simple way. I think that the whole world will learn about alugha very soon and that in five years, switching between the audio tracks of a playing video will be taken for granted thanks to alugha. 
What is your own big dream? 
To be timewise and financially independent.
The alugha team wishes you, Friedrich, all the best! 
#alugha
#doitmultilingual
#squad
Automatic
Català
Deutsch
English
Español
Français
Português
E-Mail
Twitter
Reddit
LinkedIn
Pinterest
WhatsApp
Tumblr
VKontakte
Xing
More articles by this producer
Our new computer linguist is not only skillful with words.
Here at alugha, we love technology and leveraging it in creative ways for our users to provide unique features and a stellar experience.
Our Bavarian soldier presents alugha to the world. Usually with a lot of heart and well organized.
Videos by this producer
The roughly 3-minute film provides an initial impression of the MAHLE plant and also presents the principles and values that govern the way the team works together on a daily basis. And, of course, it highlights the innovative technologies that find application in the MAHLE thermal management produc