Which video platform to choose?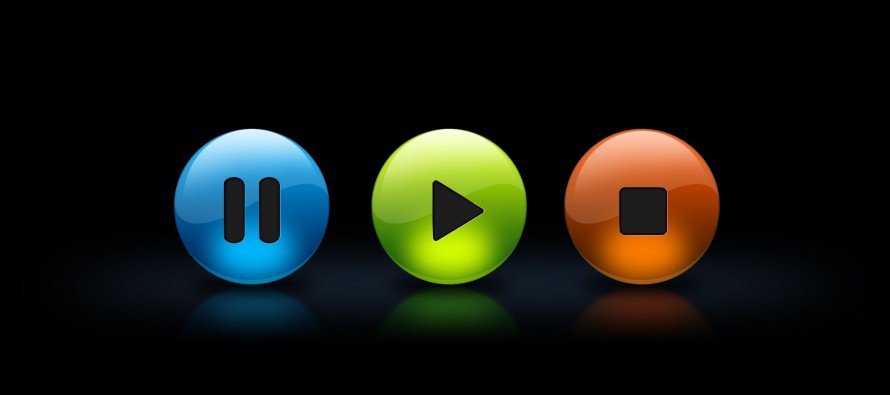 Read this article in: Deutsch, English
Estimated reading time:
4
minutes

YouTube - the tycoon: The giant of the video platforms is most popular. The videos can be embedded on every web site and lead back directly to YouTube. As a result, the web site gains a big reach. This is also promoted by the merge of Google and YouTube, because the videos are found and listed in Google searches. All this is for free. But also be careful. Annoying commercials which you don't want to bother your users with, cannot be deactivated. Of course there is the possibility to create your own profile and retrieve information on statistics, coverage and clicks but which and how many data is stored by the tycoon, remains hidden. Vimeo - the beauty of the platforms: When looking at Vimeo you quickly recognize the fact that they are targeting people which have a higher aesthetic standard on videos. Again, there is a private profile area and the possibility to create favorites lists and upload videos. The big advantage towards YouTube is that it's free of ads. Player and platform present themselves itself clean and chic, without annoying advertisements. The hook only reveals for producers, because at an upload data volume of 500 Megabyte they have to pay. Pure consumers don't have to pay, this is why the player is most suitable for this target group. However, you can see that the selection of videos isn't as wide as on YouTube, this is certainly also down to the producers cost. And of course, Vimeo does not get pushed in search results unlike the video giant. Dailymotion - the simple secret tip: With Dailymotion we introduce another big player in between those video platforms. The site itself is rather simple. The player is modern and clear, reminds maybe a little of YouTube. Even with this player you cannot avoid commercials, but it's not as pushy as it is on YouTube. Everbody is allowed two gGigabyte for free. If you evidently belong to the creative squad an unlimited upload in HD-quality is possible. The so called MotionMaker-side isf for movie- or video producers where you can also individualize the backround. The integrated Facebook-linking allows to post videos and news in the social network at the same time. We really like it. MyVideo - all genres and even games on top: MyVideo provides a clean variety of different offers. If videos, series, movie trailers or web series, everything is there. Navigation and search are well structured and easy to use. Just like the other platforms you can subscribe to channels and therefore can stay up to date concerning your most favourite series. In contrast to other platforms, which were previously listed, a very special highlight for all those who are crazy about playing reveals. Browser games are only waiting to be gambled by users - of course related to current series and movies. Although there is no fFacebook-linking, a full registration is neccessary to fully utilize the tool fully. This also offers the advantage to enjoy the TVtv option to the fullest, which allows you to release uploaded videos for the TV. This These might be used under circumstances by the ProSiebenSat.1 Media AG. Clipfish - the young spirit: Clipfish is targeting the younger ones among between us. It's pretty clear that the online portal is out of the RTL family. Teasers on the main site present the popular casting shows or other formats of the media group. Besidess this, the program is consistentently mixed. The same applies to the site, which is fully loaded up to the top. Unfortunately because of this it does not seem strucktured, it leads to wrong clicks. Advertisement is also inevitable, just as annoying as on YouTube. With only up to one Gigabyte upload data for free, Clipfish has the poorest offer within the platforms. Genauso durchgewürfelt erscheint aber auch die Seite, die vollgepackt ist bis obenhin. Leider erscheint sie deshalb nicht optimal strukturiert, man klickt häufig falsch. Werbung ist auch vorprogrammiert, genauso lästig wie bei YouTube. Mit gerade mal bis zu einem Gigabyte kostenloser Uploadmöglichkeit bietet Clipfish allerdings das spärlichste Angebot unter den Plattformen. All in all, the offer is not really convincing. Commercials have the priority. Summary: Ultimately, it can be said that each video platform offers something different. For people working in the creative industry a Vimeo or Dailymotion account is useful. The latter persuadesd by the possibility of individual customization and a great offer. If only reach counts, YouTube is the way to go just because of the linking with Google it reaches the and most users. MyVideo offers a high entertainment factor and also satisfies gamers - a chic platform, with a lot to discover. Clipfish didn't convice us at all. Far to confusing and loaded with commercials, it's more or less a bad advertising platform.