Let's talk! Ithamar wants everything for everybody!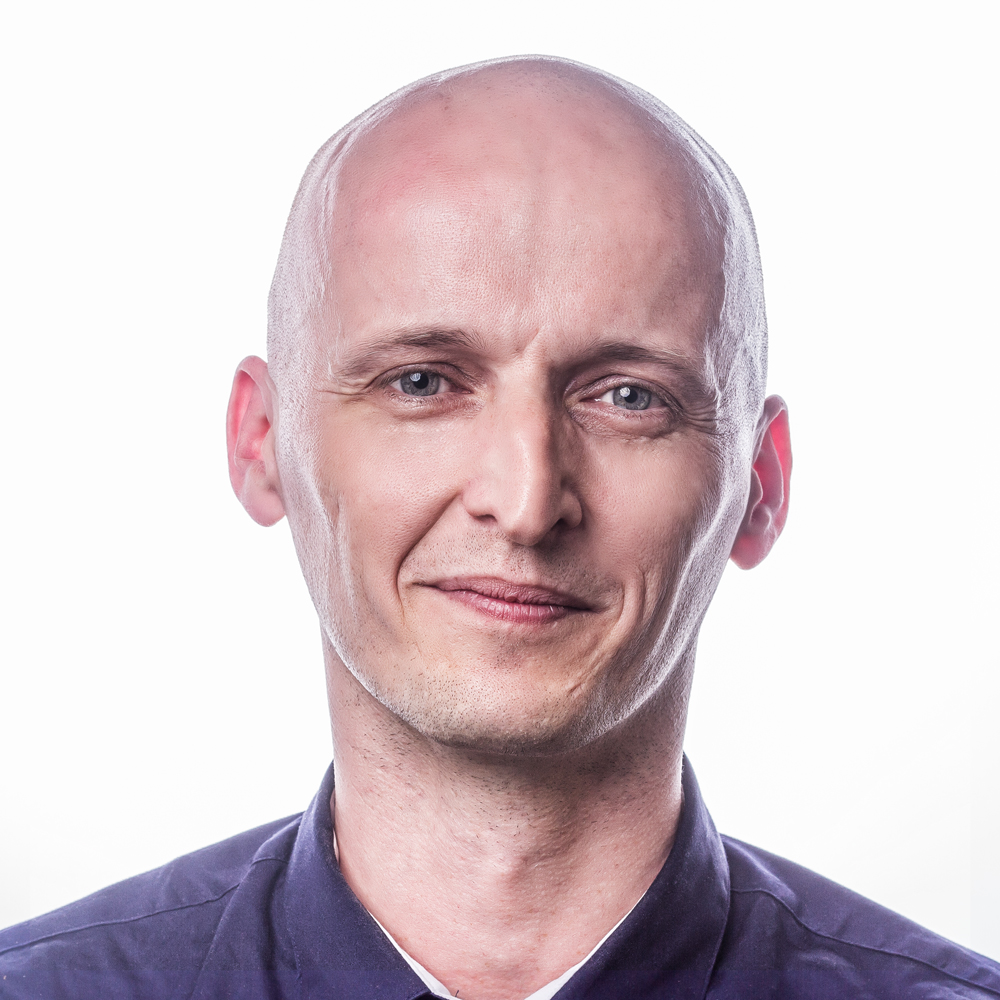 Read this article in: Deutsch, English
Estimated reading time:
3
minutes

Introduce yourself! Who are you and what are you doing?
My name is Ithamar Adema, I'm 41 years, I live in Almere, The Netherlands. I have been doing software development since I was 17, starting as a hobby, and later as a profession.
Philips, yellowTAB, TomTom - a long list of companies you worked for. How did you come to a little startup like alugha?
Well, I never really look at the size of the company, but at the work they do. Do they have an interesting product, does it involve technology that I believe has a future, and how is it run. Besides that, Bernd Korz and I have worked together before on several projects, and when he told me about alugha, I knew he had a great product there, and it made sense joining up with him again.
What's your function at alugha?
As CTO of alugha it is my responsibility to make sure our alugha implementation is as good as it can be. This includes the player, the web interface, but ofcourse also the server backend, infrastructure, all the tecnology involved to make alugha work. I don't do that alone ofcourse, we have a great team of developers to make that all happen.
What do you like about the work?
What is not to like? Working with a small, highly skilled team on technology that's going to change how people experience online video is extremely rewarding. Working with the latest technologies for building alugha helps too ofcourse. The responses of people we show alugha to are great motivators too, people quickly see the value of the service for themselfs or their business.
Which thing marks a highlight in your previous working life?
That would be another startup where I worked with Bernd Korz, yellowTAB. When I joined yellowTAB, as the first developer onboard, I expected it to last 6 months, but it turned out to be a success and in the end we had a team of over 40 people. At yellowTAB we had a similar team spirit as at alugha now, a group of highly motivated, highly skilled people, all working to build the best product they could.
As a developer you always tinker on new, exciting tools and functions. What do you think, which are the most meaningful developments and functions in the technology and online area. What could also be interesting for alugha?
If I told you, I would have to kill you! No seriously, there is a lot happening around (multi)media and the internet, new API standards being developed, and ofcourse "cloud" is becoming a commodity, so there is an endless list of opportunities and directions in which alugha could expand. The biggest problem with new technologies is cross browser compatibility, i.e. one web browser might implement a standard, another might not. This causes a lot of extra development time to make sure our product works on every (recent) browser.
If you think about future, where do you see yourself and the company in 10 years?
Wow, that is a long time in the future. In 10 years alugha will be everywhere, and everyone will be able to enjoy any content in their own language. I'm sure alugha will be around making that happen, picking the best technologies available to make it as easy as possible!
The last point is about big dreams, what are they?
I guess I already answered this in the previous question, making multi lingual videos as easy as possible, either using technology or a more community driven approach. My dream is to have all information on the internet available to anyone, regardless what language they speak or understand. alugha is an important step in that, with so much content being provided in videos instead of written text....