The team behind alugha - who we are. Today: Bernd-T. Korz
There are a lot, I cannot name only one, all others were angry with me on the next party ;-) Bruce Lee, Jet-Li, Tom Cruise, Leonardo DiCaprio, Justin Timberlake, Sir Ben Kingsley and a lot more who are just simply great actors.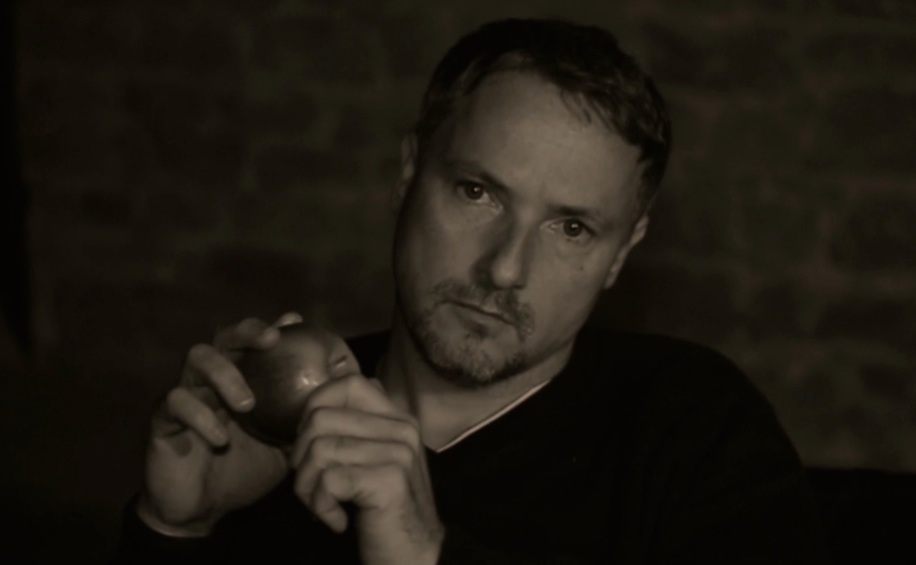 Read this article in: Deutsch, English, Español, Français, Italiano, Magyar, Português, Русский
Estimated reading time:
3
minutes

What's your favourite colour? Blue and Green are really nice colours (I think). This is the closest as it gets to my favourite colour. But a real favourite colour…. I can't state that so directly, I am manifesting colours with what i am doing at that point. What was your greatest experience?The birth of my son Niklas and when I could hold him in my hands. You cannot top this experience, never! (Yes, Louis I also love you very much, but he was the first experience ;-) ). Which 3 things would you take on a lonely island? My family (yes, all of them as one! :)), a Kindle and my mobile (because of Solitaire and music, it can happily be in flight mode ;-) ). Which computer systems do you use? Mac OS X, for many years Which software do you use? Final Cut X, GarageBand, Google Docs, Google Chrome. Hangouts, Skype, Spotify, Cyberduck, Pixelmator, Sublime Text, Spotify, Mucoce, Dropbox Which smartphones / tablets do you use? An Android device as smartphone, an iPad Mini and a Nexus as tablet. Which video platform do you use? YouTube and Vimeo Which search engine do you use? Google Which social network do you use? Facebook, Twitter, Google+, (for business LinkedIn and XING) What's your favourite news site? Spiegel.de and CNN.com What's your favourite sport page? Sport1.de Your favourite club? FC Bayern München Which pages do you preferably look at? 9to5Google/Mac, TheNextWeb, TechCrunch, apfelticker.de, Engadget How did you get to alugha? Made a virtue of necessity. By my own video channel hoTodi and because people kept asking for videos in English. Since I was the first, you could also say, alugha came to me or ….. we met somewhere in the middle :) What are your tasks at alugha? Hm it's difficult :) Presenter, Visionary, idea encoder, listener, tester, QM, texter and of course, mother of nearly everything if no-one else does it or feels responsible for it :) How would you describe your workflow? Difficult, difficult :( My brain tells me: Hey, I got an idea! Get started! Then i start taking notes or quickly call someone I think is competent enough to take my brain effusion. Usually I put everything together that i want to reach in my head, then I make a rough plan about what it should be in the End and I start off. I like to take all those small hurdles if they occur and I don't disturb my idea with negative thoughts beforehand. What do you like about alugha? It is just such a genius tool. I love everything of it, more every day. Any time our team can show off something new, I am newly impressed about this project. Where do you see alugha in 2 years? I already think that alugha is something that should have been available for years (and I am surprised on a daily basis, that there is really no tool like alugha out there) Alugha will be the tool for a lot of video producers, marketing agencies, Production companies like BMW, Mercedes, Education videos, Scibbles…...Alugha will be self-evident on a lot of video platforms, social networks, websites and blogs of any type, like watching a video itself. Your motto? Oh yes, I even have three and I do take them to heart! Motto #1: There are no doors which really close! There are just rooms we can open to enter. avowed altruist. [btk 2004] Motto #2: As long as you cannot look back on a way with a good feeling, the path needs to be built up even further. [btk 2011]. Motto #3: Everything in life happens for a reason, it often takes a while to realise the reason and even if it has been realised we most of the time don't really see it. Keep your eyes open and allow things to happen.
More articles by this producer
Our new computer linguist is not only skillful with words.
Here at alugha, we love technology and leveraging it in creative ways for our users to provide unique features and a stellar experience.
Our Bavarian soldier presents alugha to the world. Usually with a lot of heart and well organized.
Videos by this producer
The roughly 3-minute film provides an initial impression of the MAHLE plant and also presents the principles and values that govern the way the team works together on a daily basis. And, of course, it highlights the innovative technologies that find application in the MAHLE thermal management produc