Les Tortues ninja
La première bande-annonce du film des Tortues Ninja (Teenage Mutant Ninja Turtles) version 2014. Le film est réalisé par Jonathan Liebesman, produit par Michael Bay et niveau casting on retrouve Megan Fox (April O'Neil), Alan Ritchson (Raphael), Pete Plozak (Leonardo), Noel Fisher (Michelangelo), Jeremy Howard (Donatello), Danny Woodburn (Splinter), Will Arnett (Vernon Fenwick) et William Fichtner (Shredder). Le film devrait sortir au cinéma le 8 août prochain aux USA et le 15 octobre 2014 en France. Kowabunga !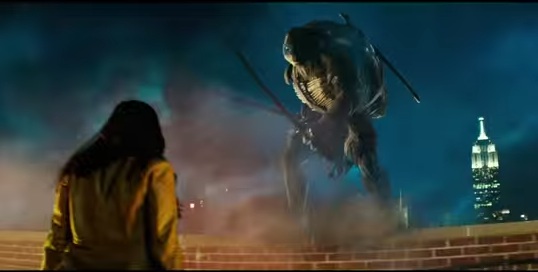 Read this article in: Deutsch, English, Français, Italiano, Português, Русский
Estimated reading time:
0
minutes

More articles by this producer
Our new computer linguist is not only skillful with words.
Here at alugha, we love technology and leveraging it in creative ways for our users to provide unique features and a stellar experience.
Our Bavarian soldier presents alugha to the world. Usually with a lot of heart and well organized.
Videos by this producer
The roughly 3-minute film provides an initial impression of the MAHLE plant and also presents the principles and values that govern the way the team works together on a daily basis. And, of course, it highlights the innovative technologies that find application in the MAHLE thermal management produc