TEENAGE MUTANT NINJA TURTLES - Official Teaser Trailer - International English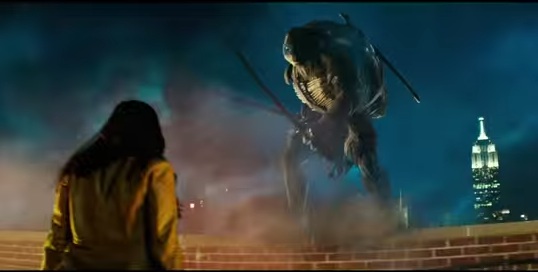 Read this article in: Deutsch, English, Français, Italiano, Português, Русский
Estimated reading time:
0
minutes

Darkness has settled over New York City as Shredder and his evil Foot Clan have an iron grip on everything from the NYPD, to the politicians and BATF. The future is grim until four unlikely outcast brothers rise from the sewers and discover their destiny as Teenage Mutant Ninja Turtles. The Turtles must work with fearless reporter April O'Neil and her wise-cracking cameraman Vernon Fenwick to save the city and unravel Shredder's diabolical plan.[7]
More articles by this producer
Our new computer linguist is not only skillful with words.
Here at alugha, we love technology and leveraging it in creative ways for our users to provide unique features and a stellar experience.
Our Bavarian soldier presents alugha to the world. Usually with a lot of heart and well organized.
Videos by this producer
The roughly 3-minute film provides an initial impression of the MAHLE plant and also presents the principles and values that govern the way the team works together on a daily basis. And, of course, it highlights the innovative technologies that find application in the MAHLE thermal management produc