Facebook, mongoDB and much more - The Big Lebowski? No! The Big Update!
March was the time, and after 11 months of intensive development time of our extraordinary team the version 1.0 was ready enough to see the light of the day. Some things were far away from being perfect but it worked good enough so that we wanted to publish it. True to the motto: "After the game is before the game" we carried on, to be able to present you alugha 1.1. only 3 months later.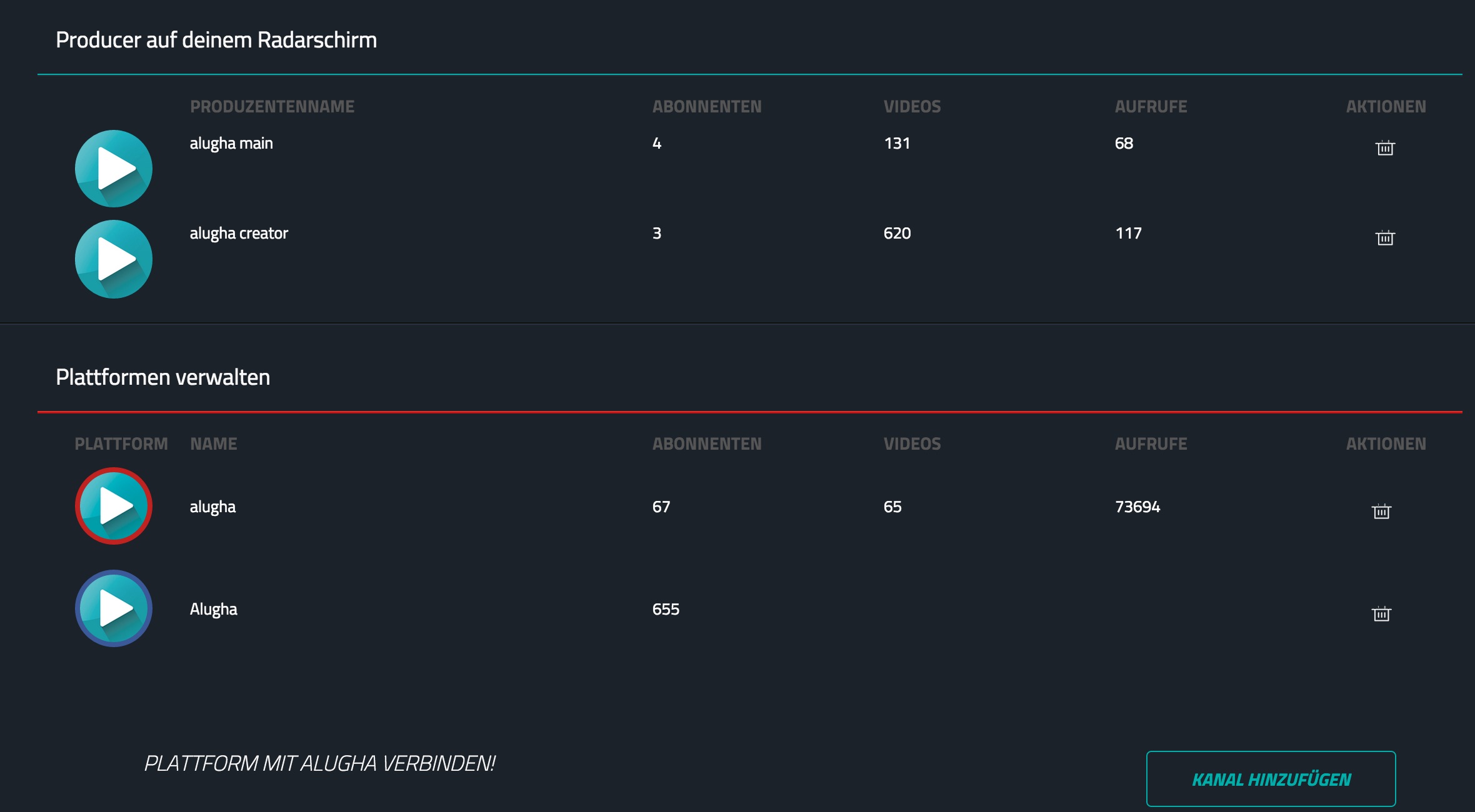 Read this article in: Deutsch, English
Estimated reading time:
5
minutes

Although this is "only" a jump from 1.0 to 1.1, this update packs a punch. We fixed a lot of bugs and implemented new and important functionalities. What can you expect? Here an overview about every single feature: Uploader The Uploader is THE interface for you as producer and there was a lot to do. The difficulties of a browser recognizing the droplist and the inadvertently close of the window without saving belong to the past. Besides that we could significantly improve the performance. We even found a couple of great design solutions. Just have a look! Database This was one of our most difficult tasks. We wanted to work with a NoSQL-database straight from the beginning, there was no doubt about that. Which one exactly wasn't clear until then. We started off with "Cassandra". After our first big release (1.0) we made some experiments and recursed to feedback of more than 150 producers. Step by step we received validated data and our database was tested under load. At this time, more than 1000 multilingual videos had been published with alugha so that we decided to switch to MongoDB and converted the data. The switch to MongoDB on one hand significantly increased the performance - for our special area of application. On the other hand it simplified a lot concerning sorting and indicating of data. Even other important areas influenced this switch, like for example the: Search This was one of our big areas needing improvements and caused quite a headache. One of the very small but underestimated side effects of our switch to MongoDB is the fact that all relevant functionalities are available from the start, so that we can provide you with a real search function. You can now simply insert a term and it's (currently) been looked for in keywords/tags, title, description, producer name, country short codes, languages... and results are shown quickly. The design re-work of the search-results page will follow within the next weeks, you will love it! Platforms Till now we only supported YouTube in the official version, in parallel we are programming the support of further platforms on our development system. With this update we can present you something really special. After YouTube, the next main source for watching videos might be one you didn't have on your radar, as such: Facebook! By now, Facebook advanced to the second biggest video platform and therefore we had to make sure that videos can be consumed multilingual there as well. Docker So far we stored our data on one server in Nuremberg/Germany. Now we laid the foundation for being able to spread our content "globally" with a really good performance. More than a year ago we already experimented with Docker, but unfortunately could not use it for our purposes. Thanks to various updates of Docker-developers our small but great team of developers managed to adjust Docker for our own server environment and our development tools (and the other way round), so that it's now working quickly and faultless and alugha now fits perfectly into every x-arbitrary Docker-container. The big advantage here is that we can now set up and run alugha servers at other sites in now time. This significantly increases our flexibility with regards to cost/use and performance. Server / Tools Particularly important to us is "Go", in fact as language as well as Google server tool - simply a genius issue. To further deliver the necessary security and performance, we updated and thoroughly tested it. Dashboard As there are now further new features besides Facebook and because our aspiration concerning the usability of the dashboard is very high, we amended the design for you. But there will be a lot of new improvements following within the next weeks. Stay tuned! Polymer / Player Our player has always been the core piece of alugha and our "door" to the world. As we are using polymer as basis and as the framework has finally been published in version 1.0 a few weeks ago, it was about time to make a big update. We could partly reduce the code significantly and increase the performance massively. Besides that, the player is running more smooth in Firefox and Safari. We directly had to use our chance to further re-build our code modular. There will be some nice surprises for you as developer and producer in the future. Usability & Design Now the last but not less important part of our big update: usability and the design. Question here - as everywhere when developing a platform: "Is it more important that it looks nice or should it work?" The creatives and the developers always try to find the best agreement but most of the time functionality beats design, but that's not too bad. Thus, within the last months we could optimize quite a lot and could therefore gain resources. Therefore you can be sure that future updates will include a lot of optimization concerning usability & design. Conclusion We are very proud to make another big step with our newest alugha developments. But inspite of everything we didn't reach all our goals as yet to be able to deliver a perfect product, therefore we are constantly in the update and fixing mode. We are planning to run a new update every Friday, so that you have the newest state of our development available. Be sure, there is a lot that runs parallel to our 1.1 update! This update is mainly showing, that there is a lot of room for improvement, in a positive meaning. But already now a lot of things became more smooth, more stable and quicker and alugha makes more fun day by day! A big "Thank You" to everyone testing alugha and to all users for the constructive feedback. Please keep up helping us in giving further feedback so that alugha will be even muuuuuuuch better. Thanks to all of you!