New Look - alugha as meta video platform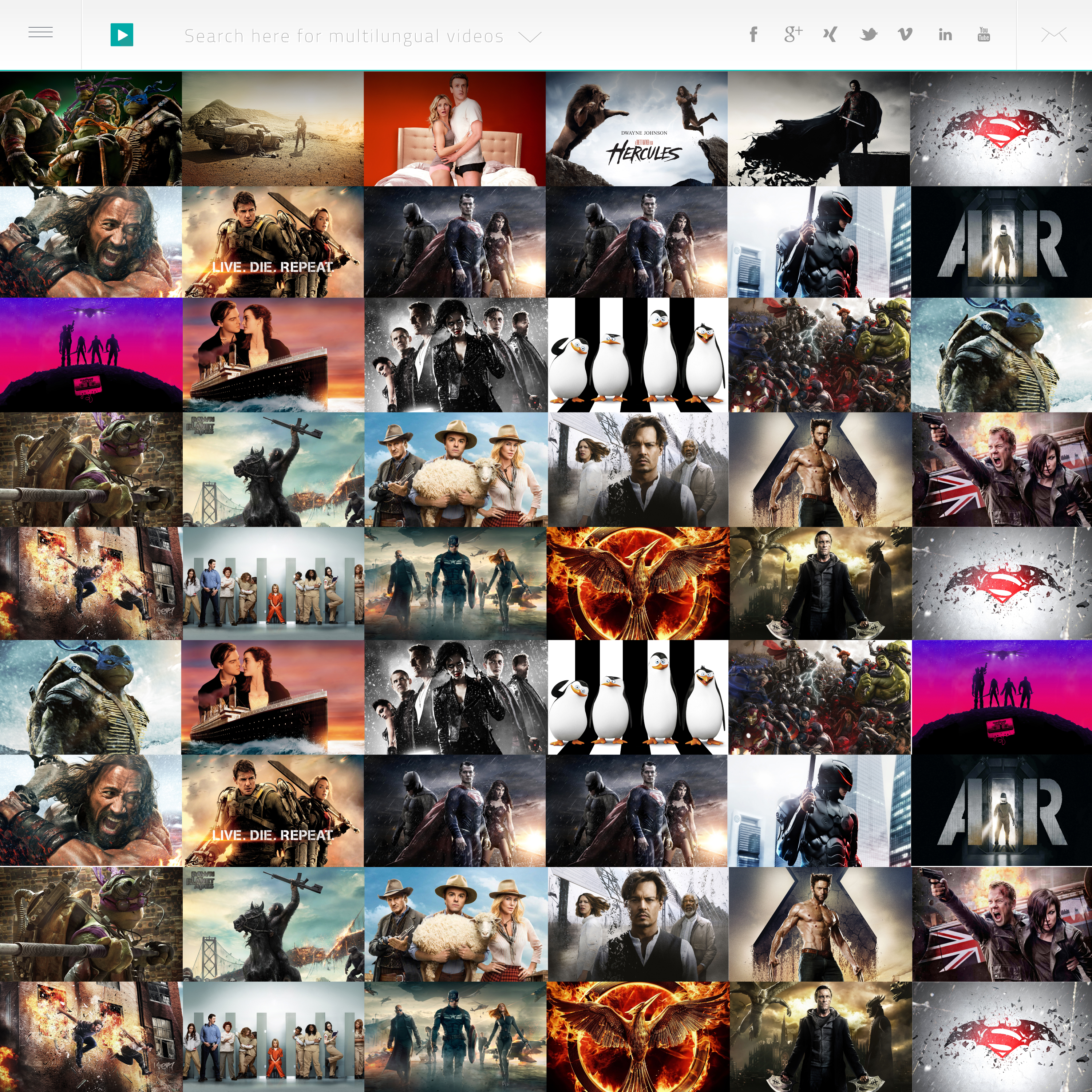 Read this article in: Deutsch, English
Estimated reading time:
3
minutes

From now on your videos can shine exclusively in a new light. What does it mean? On our revised alugha video page you can for every single uploaded video and sound track set a unique background and add an own thumbnail to the video. If we take a cinema trailer as example: for cinema movies different starting dates per country are negotiated. For the respective cinema trailer in different languages you can now set a backround of your choice. For example, for the German trailer of "Frozen" you can set the German starting date with a great design as background, and the American trailer background could be amended as well. New player - new design: We haven't spared any costs and efforts, and completely re-designed our alugha-player for you. Besides the new look, we developed it even further so that it is now responsive. Only this way a stable usability is ensured and content can be consumed easily by the visitors. The screensize adjusts to your screen resolution and the device. The video overview page: If you now think that was it - you are mistaken! No video section without an overview page. All alughad videos will be presented to you by a rotating system. The whole variety of different videos will reach you, moreover we implemented an efficient filter and search function, which allows a quick and easy use. Single video page: By clicking the video you get to the single video page to view the respective video. A link to the appropriate video site can be forwarded or embedded at any time, the big advantage here: the installation of the alugha extension is not necessary. As soon as you are on the single video page, other videos of this producer will be displayed as well. But if you are more interested in a certain topic, you can find those in "similar videos". Since we are a multilingual video platform we also have a section "similar language videos". The special here is that the content is generated dynamically and as soon as you click another language the overview changes as well. If you don't want to miss out on content you can also subscribe to your favourite channels. Hello, my name is: Producer page Coming to the next point: the producer page! Here your five newest videos are displayed. If someone wants to see more of your videos, simply click "more" and gets the full overview of your videos. Your personal page offers the possibility to introduce yourself, as well as your work in text or video format. You can also link any other (own) page by using bookmarks. Means: More and more reach. For all esthetes among us we even built in another feature that allows to individually design the background of your channel. Your videos can also certainly be merged into a favorite list and your visited videos history is displayed. To control trends and visitors, analytics will provide the number of clicks to the video and the languages it has been watched in. If your video is already on a platform like YouTube and you now want to alugha it, simply log in into alugha and visit your own producer account. The video can now be chosen directly from a list or you insert the YouTube-URL of your video into the alugha-backend. alugha connects automatically with the original platform and through this it becomes a meta video platform. By the way, our backend is now available in the following languages:
We already explained the importance of multilingual videos concerning the reach in an older blog article. Be patient, next week will be a further article regarding video reach. You haven't seen our new interface yet? Let's go!
More articles by this producer
Our new computer linguist is not only skillful with words.
Here at alugha, we love technology and leveraging it in creative ways for our users to provide unique features and a stellar experience.
Our Bavarian soldier presents alugha to the world. Usually with a lot of heart and well organized.
Videos by this producer
The roughly 3-minute film provides an initial impression of the MAHLE plant and also presents the principles and values that govern the way the team works together on a daily basis. And, of course, it highlights the innovative technologies that find application in the MAHLE thermal management produc