New: HelpDesk Videos for alugha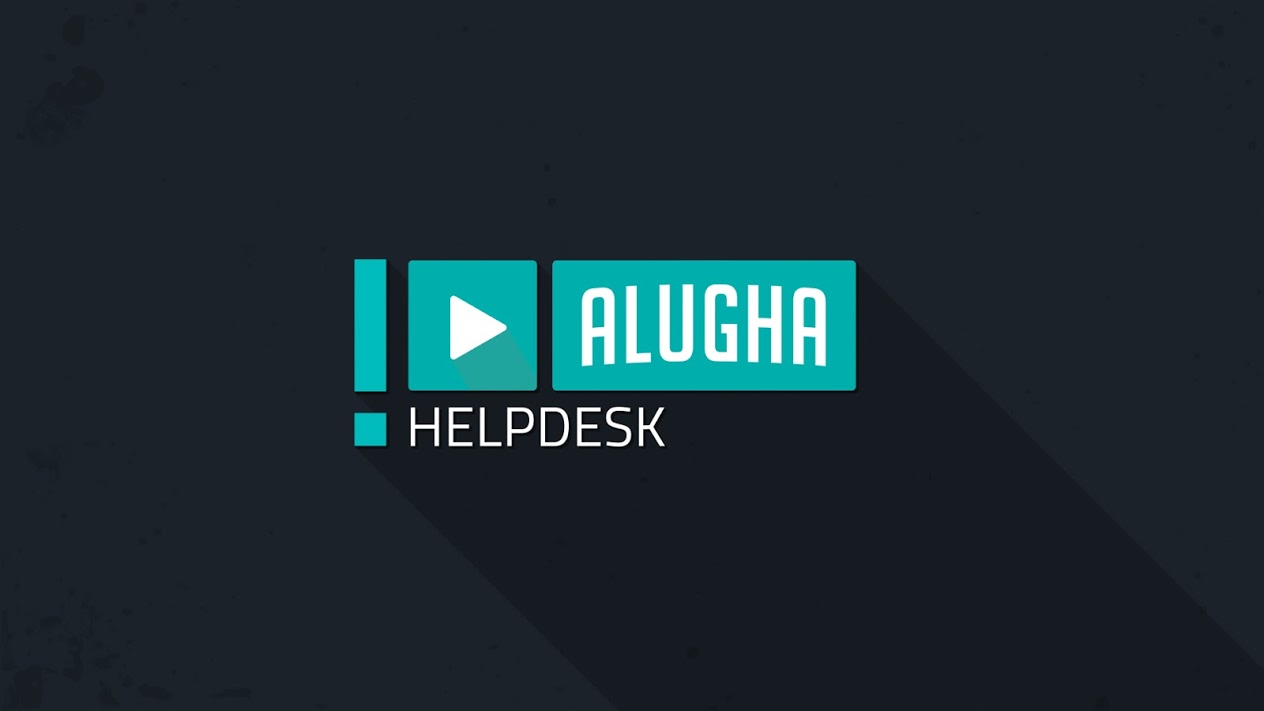 Read this article in: Deutsch, English
Estimated reading time:
2
minutes

Pimp your alugha producer page
You can design your producer page individually! First of all, you need your own user name, of course. Then you can upload a profile picture – whether of yourself, your logo if you have one, or something else, is up to you. Furthermore, you have the option to design a special background image. Finally, there's only proper channel info where you introduce yourself and your channel briefly and concisely missing. You can see how easy this is in our Help Desk video:
How to make a video multilingual and publish it
Our second HelpDesk video shows you how you can make a video multilingual and publish it. For that, you have to upload your video to alugha (for example from YouTube). Then you can select the additional language and drag the matching audio file which you have recorded before to the provided field. Next, you have the option to add further tags and to add a description of the video. Finally, you can choose and insert a thumbnail as well as a background image. If you don't have a suitable background image, you can choose a solid background color. And that's how the whole thing looks like in fast forward:
Custom languages for multilingual alugha videos
The third HelpDesk video follows the previous video and explains how you can add custom languages to your multilingual videos. For that, you have to select the field "Custom" in the category "Language". Below, a new field where you can enter an individual label, for example "Klingon", appears. Afterwards, everything works as usual: add an audio file, title, description and tags – and certainly don't forget to save. The same process can be followed if there's, for example, a karaoke version available for a song. Extra tip: When you create a custom language, check up via the search field of alugha in advance if someone else has used a similar term. If this is the case, it's advisable to choose the same label, because this is going to increase the chances to be found via the search. Have fun trying it yourself!
E-Mail
Twitter
Reddit
LinkedIn
Pinterest
WhatsApp
Tumblr
VKontakte
Xing
More articles by this producer
Our new computer linguist is not only skillful with words.
Here at alugha, we love technology and leveraging it in creative ways for our users to provide unique features and a stellar experience.
Our Bavarian soldier presents alugha to the world. Usually with a lot of heart and well organized.
Videos by this producer
The roughly 3-minute film provides an initial impression of the MAHLE plant and also presents the principles and values that govern the way the team works together on a daily basis. And, of course, it highlights the innovative technologies that find application in the MAHLE thermal management produc