Meaningful integration of videos into teaching lessons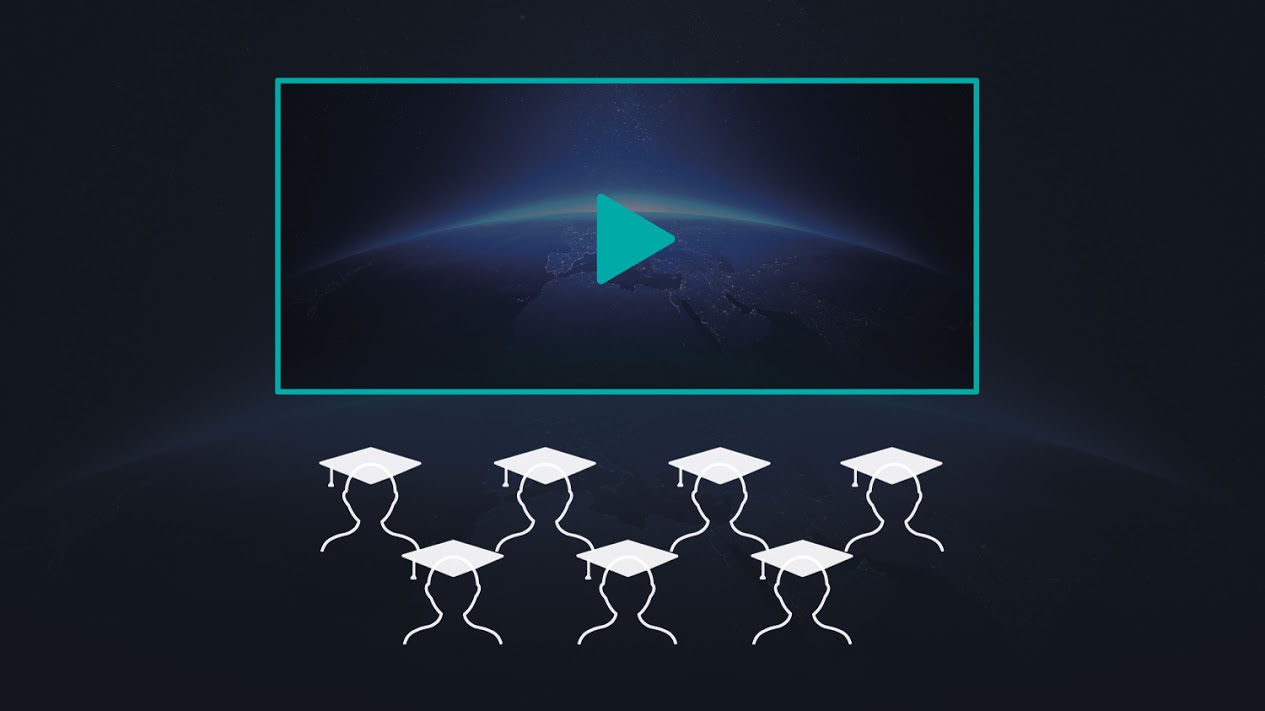 Read this article in: Deutsch, English
Estimated reading time:
2
minutes

Is it even allowed?
There's often uncertainty if it's even allowed to show videos from YouTube and other video platforms in the classroom. The answer is: Yes! According to the National Academy for Advanced Education and Human Resource Development, the streaming of videos is permitted, as is the general use of the internet in the classroom. Streaming means that the videos are only played and not stored (in regard to storage, special rules are in place). An exception are videos which were obviously uploaded illegally – teachers aren't permitted to show these videos in the classroom.
High discrepancy regarding the quality of videos
Theoretically, every person with internet access is able to publish videos on YouTube and most of the others video platforms. Nobody really controls what is actually uploaded. Indeed, this makes such a wide variety of videos possible in the first place, however, this goes hand in hand with large differences in the quality of the content – there is everything, from extremely bad videos to exceptionally good videos. Hence, it's absolutely necessary to check in advance if the video material one has found is actually suitable for teaching.
TeacherTube: Specific portal for lecturers
For those who don't find the time or leisure for combing through the extensive video platform YouTube to find suitable videos, there's a portal that is especially tailored to lecturers: TeacherTube. According to YouTube, it's a safe, easy and trustworthy resource. Lecturers can find validated and reliable videos on TeacherTube and they can create their own playlist which fits the syllabus. The videos are sorted into categories, such as "Math", "History and Social Studies" or "General Education".
Ways of meaningfully integrating videos in in lessons
With videos it's possible to bring education to life right in the classroom. Besides tutorials to illustratively explain different facts, there are also other kinds of videos that can be integrated into teaching. For example, the possibility to play significant speeches in order to support history or sociology lessons. Biology lessons could be liven up with interesting videos about the animal and plant world. It's also important that pupils can properly deal with video platforms. They should learn to correctly assess the quality of videos on their own – for example, they should be able to identify what's reality and what's parody and which channels are trustworthy. One possible way to approach this topic could be a research task.
Multilingual videos on alugha
There are also a lot of interesting tutorial videos available on alugha, for example the channels of hoTodi, MinutePhysics or Kurzgesagt. The special thing about that? All of the available videos on our platform can be played multilingually, so in different language versions! That's why our videos are also ideal to support language lessons. Some weeks ago, we already published an article on the possibility of learning foreign languages easily and cost-free with our multilingual videos.
More articles by this producer
Our new computer linguist is not only skillful with words.
Here at alugha, we love technology and leveraging it in creative ways for our users to provide unique features and a stellar experience.
Our Bavarian soldier presents alugha to the world. Usually with a lot of heart and well organized.
Videos by this producer
The roughly 3-minute film provides an initial impression of the MAHLE plant and also presents the principles and values that govern the way the team works together on a daily basis. And, of course, it highlights the innovative technologies that find application in the MAHLE thermal management produc