Video & SEO at its best - a new update brings the boost on Google
When it comes to updates, you haven't heard from us in quite some time. The reason for that is not that we don't have anything to report. No, the reason is rather that we will roll out a major update for you very soon. It is so big that it even makes us go all dewy-eyed :).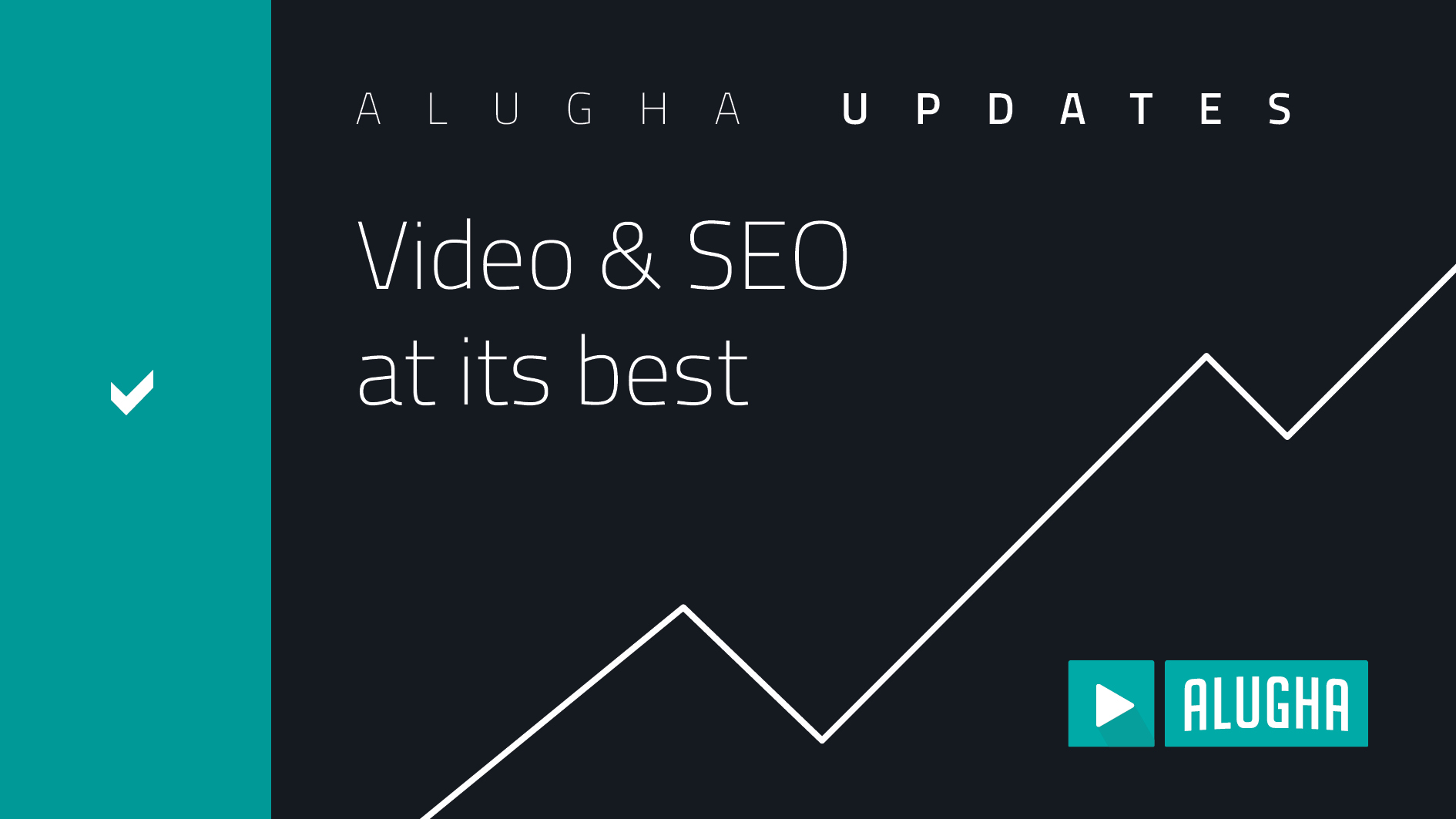 Read this article in: Deutsch, English, Español, Français
Estimated reading time:
1
minute

While we are working with the core team on the big update, every week numerous improvements make it into the live system in our deployment rhythms. In addition to the mobile view of virtually every page of alugha, the performance was also (in some cases significantly) improved. When it comes to languages, we currently also step on the gas: thanks to our newcomer Jonas (we will introduce him in detail), we really caught up on the languages Spanish and French, and a lot of the interface is finally available in those languages. But that is only the beginning because soon EVERYTHING on alugha will be multilingual in German, English, Spanish and French. There was a super exciting update in the area of SEO again. It is immensely important to our producers that they receive the boost that we provide here for their own videos. A video can be found in two ways on a search engine. First, through the normal Google search by typing in a term and then the results are shown. However, a video is considerably more than a simple result and offers more information: run time, title, description, thumbnail and the info that it is a video :). Second, you can find videos through the Google tab "videos". Here, only the pages that a) are video pages and b) even provide the searched video are shown.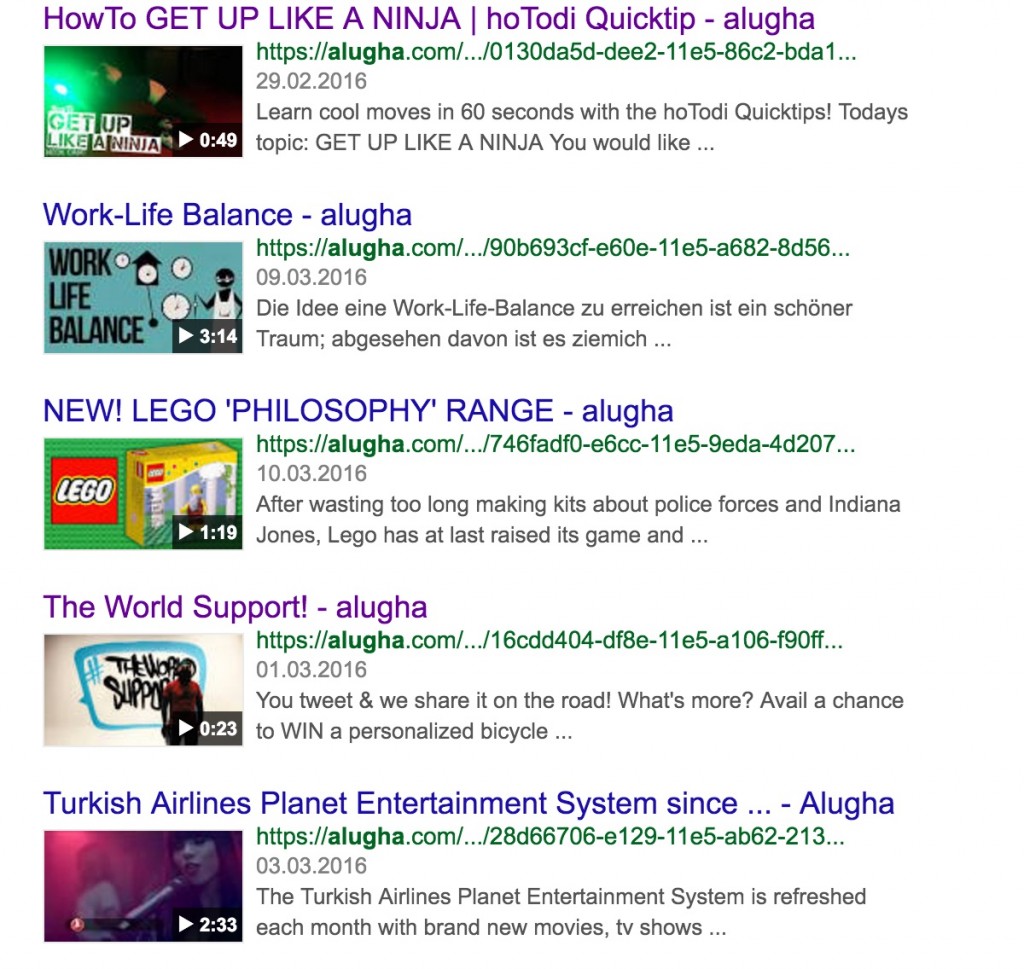 Thanks to our last big SEO update, we are now also present there. How does that exactly look like in the search? Here is an example: Google Video Search. And what about it is typical of alugha? The video is individually listed for each language. Fancy making your own multilingual videos? Then sign up for free and get started!
More articles by this producer
Our new computer linguist is not only skillful with words.
Here at alugha, we love technology and leveraging it in creative ways for our users to provide unique features and a stellar experience.
Our Bavarian soldier presents alugha to the world. Usually with a lot of heart and well organized.
Videos by this producer
The roughly 3-minute film provides an initial impression of the MAHLE plant and also presents the principles and values that govern the way the team works together on a daily basis. And, of course, it highlights the innovative technologies that find application in the MAHLE thermal management produc