Science with a difference - AsapSCIENCE
Round three here we go: Today we'd like to proceed with our series of showing you some producers of explainer videos on YouTube.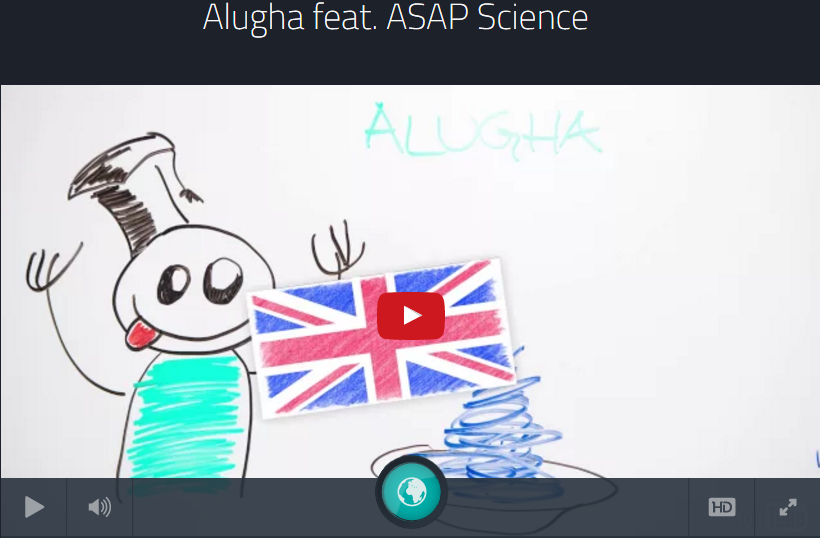 Read this article in: Deutsch, English, Español, Français
Estimated reading time:
1
minute

To let you know what this is all about, we first get you teasered in!
Since 2012, the Canadian founders of the channel, Mitchell Moffit and Gregory Brown, have filled the YouTube platform with knowledge all around science. Whether spoken or sung, in two to four minutes the viewers are taught the essentials of science on a visual basis. What sounds dry and tough is indeed helpful and highly interesting for us. AsapSCIENCE deals with questions about science which are not quite ordinary. But we're brave enough to bet that everyone of us wondered about similar questions at least one time. What makes us cry, as an example, is explained very authentically through AsapSCIENCE. It seems that the strategy is working - the channel already counts more than five million subscribers. For those of you who are interested in questions which touch our everyday life, the two Canadian YouTubers expanded their horizon and explain questions regarding other topics on their second channel, which is called AsapTHOUGHT. Science in alugha-language Coming to the gist: With the help of alugha you can watch some of the videos of AsapSCIENCE in German and English. Hence our tip for today: Let alugha help you get into science, and start "as soon as possible" ;-) You can directly start here - why do we cry!
This video is hosted on the YouTube video platform. Therefore, playing this video requires embedding the YouTube video player by YouTube LLC, USA which belongs to Google LLC, USA. By accepting, you agree that we embed their video player, which is able to set third-party cookies, including those used for advertisement and tracking, and may transfer your browser information and IP address to Google servers. For more information, see

Google's privacy policy

.
Automatic
Deutsch
English
Español
Français
E-Mail
Twitter
Reddit
LinkedIn
Pinterest
WhatsApp
Tumblr
VKontakte
Xing
More articles by this producer
Our new computer linguist is not only skillful with words.
Here at alugha, we love technology and leveraging it in creative ways for our users to provide unique features and a stellar experience.
Our Bavarian soldier presents alugha to the world. Usually with a lot of heart and well organized.
Videos by this producer
The roughly 3-minute film provides an initial impression of the MAHLE plant and also presents the principles and values that govern the way the team works together on a daily basis. And, of course, it highlights the innovative technologies that find application in the MAHLE thermal management produc