Black Friday Deal
Starter Plan
AI video translation workspace
Automatic: transcription, translation & voiceover
GDPR compliant video hosting
*discount only applies to the first year
Black Friday Deal:
Starter Plan,
1 yr / only 24€
*discount only applies to the first year
Phil Collins - exceptional musician and legend
Rolling Stone dedicates its latest issue to living legend Phil Collins and it even includes an exclusive EP of his hit "In the Air Tonight". You can win one of three copies here!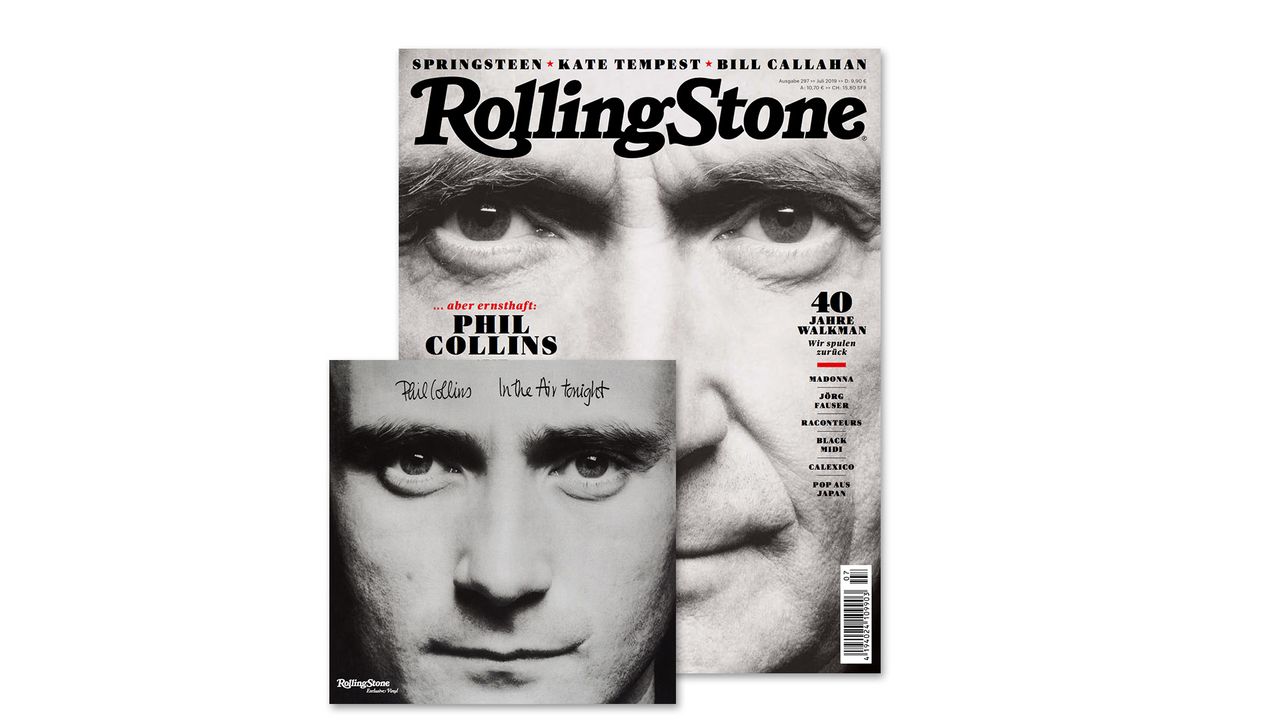 Read this article in: Deutsch, English, Español
Estimated reading time:
2
minutes

Phil Collins is one of the most successful musicians of all time. He's produced several timeless global hits. His first single "In the Air Tonight" was released 38 years ago and received three gold and six platinnum awards for selling more than four million records. In the following years, Collins cemented his status as a hit writer with songs such as "You Can't Hurry Love", "Against all Odds", or "Another Day in Paradise". Phil Collins has won an incredible 301 platinum and five diamond awards worldwide.
Collins started playing drums at the age of five. His career as a drummer in the band Genesis began in 1970. When the singer left the band, Phil took over the microphone and was very successful. And even though Collins can't play drums anymore after an operation in 2009, and has to sit on a chair on stage, he's still very successful and fills large concert halls with his loyal and passionate fans.
He received special recognition from his fans when he sang the title song for Tarzan "You'll be in my heart" in several languages, including Spanish. Click the link or watch the video below to listen to the English and Spanish versions and see for yourself that his voice is as emotional in Spanish as it is in English. Simply click the globe in the player.
Rolling Stone magazine has dedicated an issue to this incredible musician and released an exclusive EP with a remake of the single "In the Air Tonight". The latest issue of the magazine with a detailed article about the exceptional artist Phil Collins is now in stores! The following tracks are in the EP included:
A Side01. "In The Air Tonight" (Remaster Version)
B Side 01. "The Roof Is Leaking" feat. Eric Clapton (guitar) (Demo Version)
The PHIL COLLINS 7-inch Single is only available with the German ROLLING STONE issue #07/2019.
For more information click here.
We are giving away three copies of Rolling Stone with the EP by Phil Collins! Tell us in the comments which Phil Collins song has a special meaning to you and why. The three best stories win a copy. We are looking forward to your comments!
More articles by this producer
Children growing up multilingual have better social skills and not only learn an additional language but also another culture.
There is no clear definition of rhetoric. Some define it as art, others as science. Both are correct.
How does our mother tongue influence our thinking? Are we more intelligent because of a more differentiated language?