hoTodi goes Berlin
Our integrated degree student Matthias visited several YouTube Space workshops in Berlin!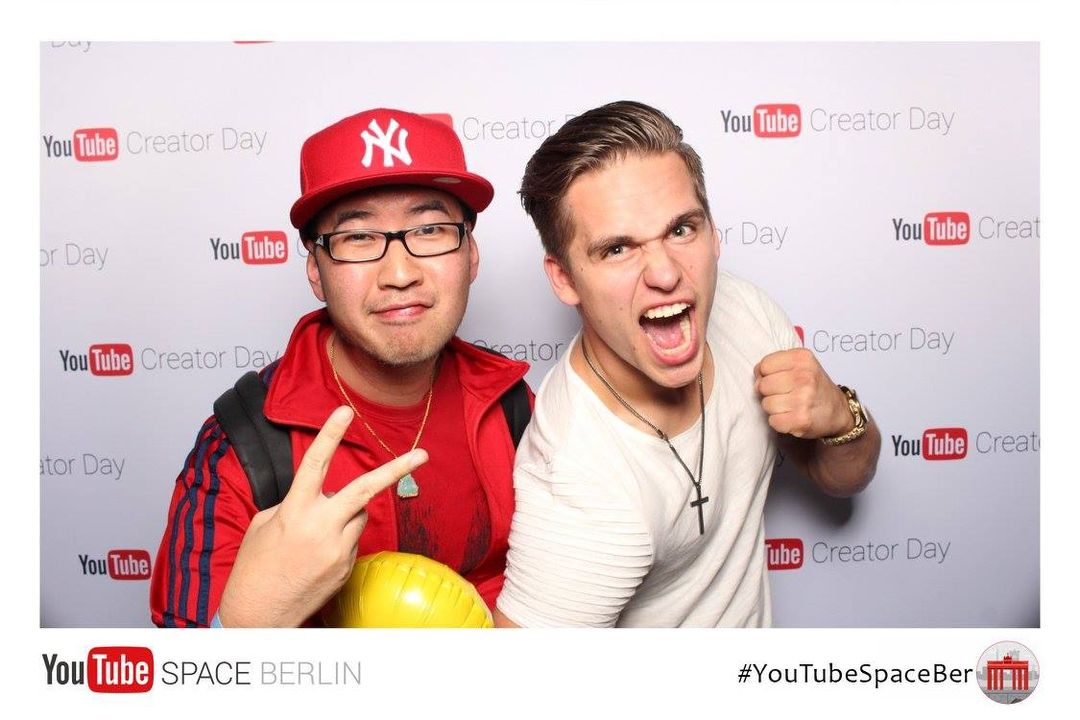 Read this article in: Deutsch, English
Estimated reading time:
2
minutes

By now, YouTube has become a platform where nearly nothing is impossible. There are numerous YouTubers, who have been able to turn their hobby into their profession. We at alugha also have several YouTube "babies" - among others, our hoTodi channel, which has recently hit 10.000 subscribers, which makes us very proud! To provide you and us with even more professionalism, fun and entertainment, we sent our integrated degree student Matthias a.k.a. Supermat to a YouTube Space Berlin weekend workshop (hoTodi YouTube channel). 
Fresh impetus
On September 30 and October 1, our integrated degree student Matthias went back to the roots - to school. He's also back at school for his studies ;-) He attended one workshop per day and got to know lots of new people and strategies. On September 30, everything was about "storytelling". Matthias learned how to use narrative methods to emotionalize viewers. "The important thing about storytelling is to wrap everything in a story. Storytelling is the most important element of film, advertising and communication," he says. It is about how to implement a story into a video. Ideally, it makes the video more interesting, attractive and emotional. The goal of storytelling is to touch the viewer emotionally.
One day later, Matthias attended another workshop: Content Lab. During this workshop he learned how to improve and work on important factors like channel optimization, channel strategy and viewer acquisition. It was primarily about binding viewers to the channel instead of "only" getting clicks. Keeping the audience not only on one single single video but on the channel isn't that easy, says Matthias. 
Our sunglasses wearer sums up the Berlin weekend positively in every respect: "It was a lot of fun to get to know so many pleasant people and receive fresh impetus for video production. That's why I directly applied for the YouTube NextUp bootcamp - we'll see if I can come out on top and maybe I will get accepted. And even if I don't, YouTube Space will certainly see me again!" :-) 
So look forward to many more hoTodi videos, because Matthias knows exactly how To do it now! :-)