Alugha més Vincent és igual a pràctiques!
El nostre segon intern us dóna les seves impressions multilingües!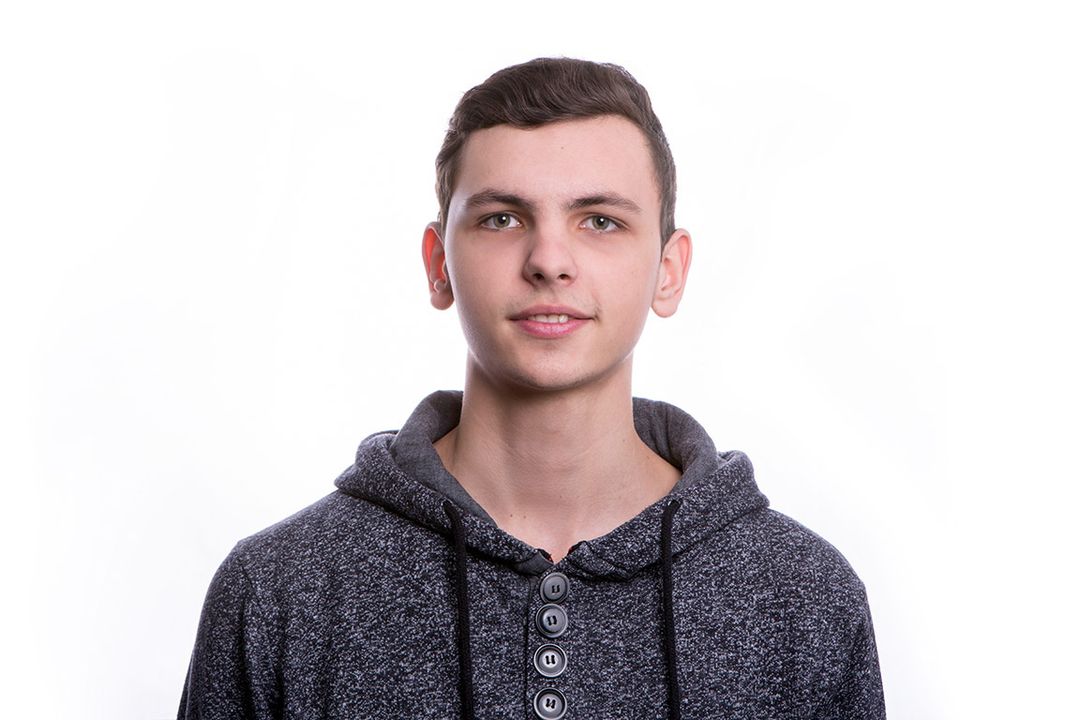 Read this article in: Català, Deutsch, English, Español, Français, Português
Estimated reading time:
2
minutes

Presenta't breument: Qui ets i què fas?
 Em dic Vincent, tinc 18 anys i visito l'Eleonoren-Gymnasium a Worms.
Quines són les tres paraules que et descriuen millor?
Determinant, ordenat i concentrat
Quins són els teus hobbis preferits?
Prefereixo passar el meu temps lliure amb els meus amics, i no m'importa si sortim o si juguem junts a videojocs. A més a més, he estat membre en el club local de handbol durant 10 anys, en el qual hem aconseguit moltes coses junts. Per altra banda, l'esport m'ajuda a l'escola, perquè necessites mostrar ambició per aconseguir el teu objectiu. Practicant esports és l'equilibri adequat pel temps que passo a l'escola.  
 Com alugha ha despertat el teu interès?
He conegut alugha pel meu germà, un amic seu treballa a alugha al departament de desenvolupament. Havia de trobar unes pràctiques i alugha es va interessar en mi, i vaig decidir treballar aquí.  
 Quins són els teus deures i quina impressió tens del treball a alugha?
Al primer dia de pràctiques, vaig haver d'escriure un full informatiu. Al principi va ser difícil perquè no sabia per on començar. També vaig crear alguns models de com volia estructurar el full informatiu. Després només vaig haver d'escriure el codi. Quan tenia preguntes, sempre podia contactar amb l'equip d'alugha i rebia suport per a la meva tasca. Les pràctiques van ser molt divertides perquè també vaig ser capaç d'obtenir una visió d'on un desenvolupador necessita prendre atenció.
Què és el que t'agrada més de la teva feina?
El fet d'haver obtingut una visió de la rutina diària d'un desenvolupador i que també podia crear alguna cosa per mi mateix.
On veus l'empresa en un futur?
En els pròxims anys, alugha tindrà molt èxit perquè resol el problema d'afegir pistes d'àudio en diferents idiomes a un sol vídeo de manera molt fàcil. Tot el món utilitzarà alugha per carregar vídeos multilingües. 
Quin és el teu gran somni?
El meu gran somni és viatjar algun dia per tot el món i descobrir llocs desconeguts.
El equipo de alugha te desea le mejor, Vincent!
#alugha
#doitmultilingual
#squad 
More articles by this producer
Our new computer linguist is not only skillful with words.
Here at alugha, we love technology and leveraging it in creative ways for our users to provide unique features and a stellar experience.
Our Bavarian soldier presents alugha to the world. Usually with a lot of heart and well organized.
Videos by this producer
The roughly 3-minute film provides an initial impression of the MAHLE plant and also presents the principles and values that govern the way the team works together on a daily basis. And, of course, it highlights the innovative technologies that find application in the MAHLE thermal management produc