Chris - Let's talk!
Christian Büchler - Color on the skin and fire in his belly. A little madness never hurt anyone. Also not in multilingual communication.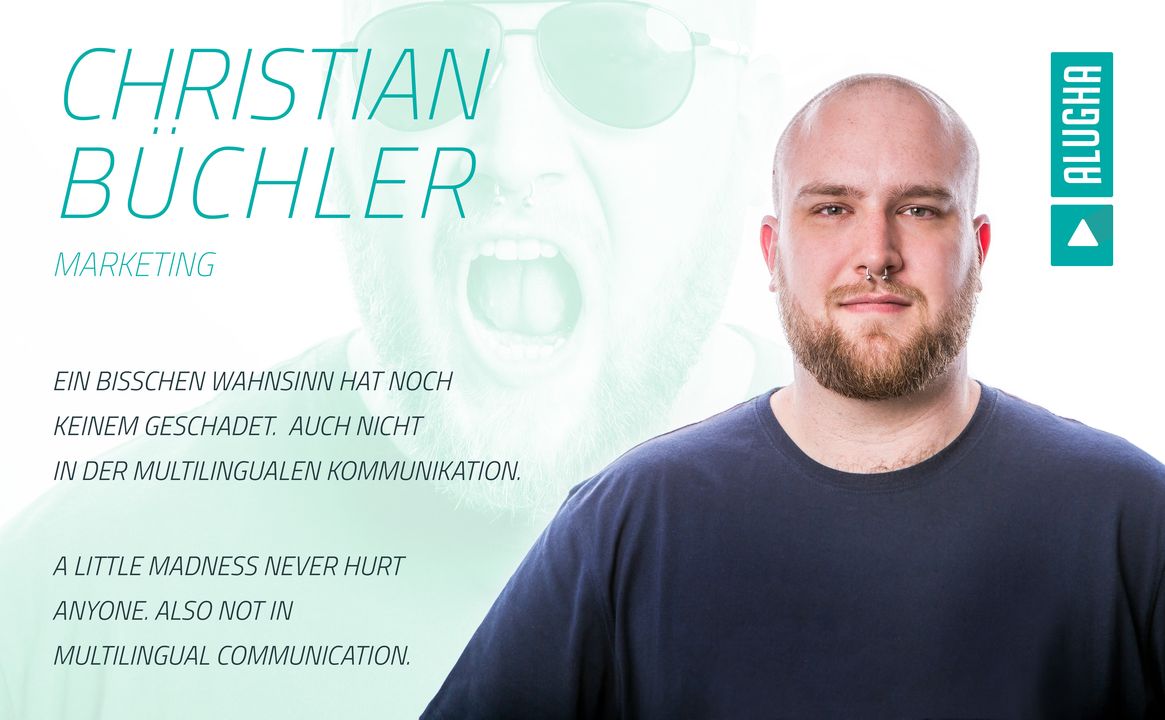 Read this article in: Català, Deutsch, English, Français
Estimated reading time:
1
minute

Briefly introduce yourself: Who are you and what are you doing? 
My name is Chris, I'm from Berlin and I'm responsible for internal and external communication at alugha. So I make sure people talk about us. In a nutshell: I am the marketing guy. :-)
Which three keywords describe you best? 
Loyal, crazy and sarcastic. 
What is your favourite thing to do in your freetime? 
I am 50% nerd, 50% risk lover. That means: in the morning I'm driving through the neighborhood and Brandenburg with the Harley, and in the evening I'm sitting at a board game and roll the dice.
What guided you to alugha? 
Bernd. You can't describe it better. His idea and enthusiasm infected me. 
What are your tasks and what is your impression of working at alugha?
I already mentioned it above. :-) 
Alugha and marketing - How does that work? 
Our target groups are video producers and companies that want to offer their content multilingually. For that, you need a good public image on your own. That's my task. If our marketing is good, we also get the right customers and are able to develop. Only someone who talks about oneself will get known. Or simply: Those who don't advertise will die! 
Where do you see yourself and the company in the future? 
alugha is going to change the market for moving pictures. I want to be part of that. I want alugha, the team and me to make content available everywhere. Without language restrictions. 
What is your own big dream?
A tank