Steve Blank - Key Partners
In addition to key resources, so-called key partners are something that we absolutely must define and know about. Where do I have to become an expert or already be one?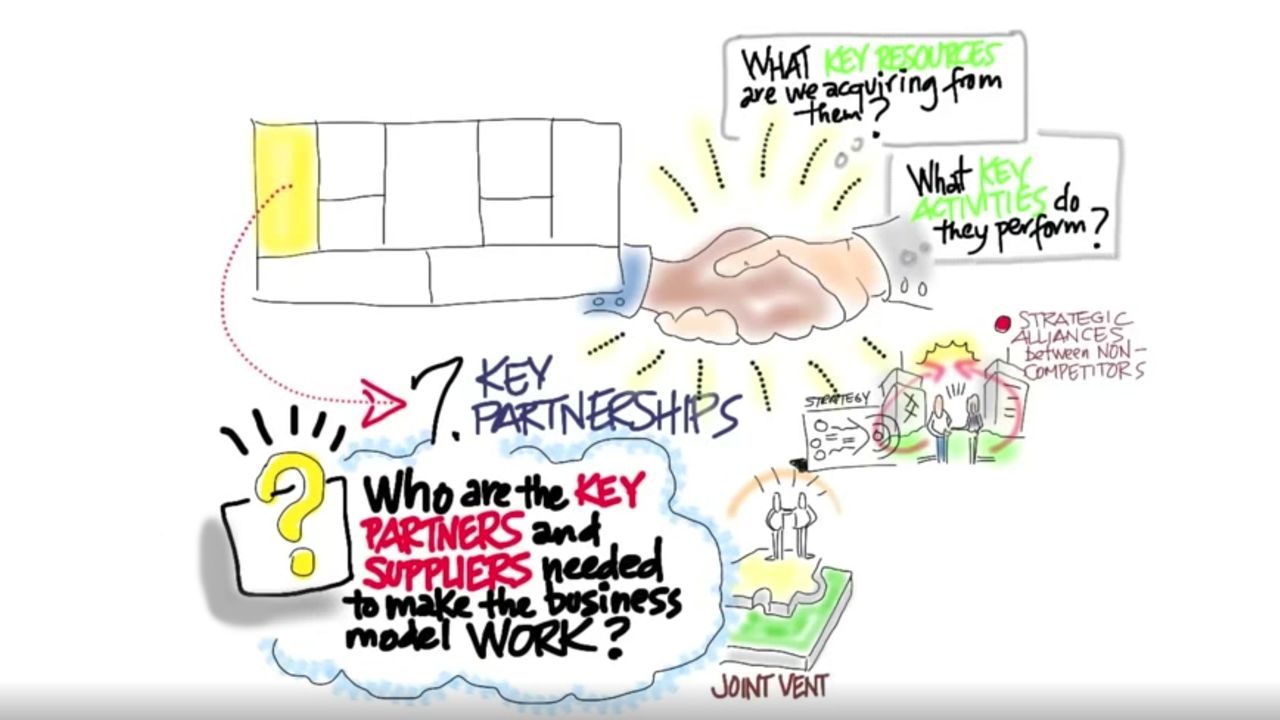 Read this article in: Deutsch, English, Español
Estimated reading time:
1
minute
As in the episodes before, I like to take our startup alugha as a basis. We were formed from hoTodi, a company that mainly produced and published how-to and instructional videos. We had a problem with the reach and target audience since our topics were transnational. So it was important to drive our customer development forward. We then developed our own video player that could play several languages.
Our business model had only developed over the course of time in the way it presents itself today. We have adapted to the constant market changes and developed a long-term solution to inspire customers. To achieve this, however, we had to first develop and/or purchase certain key partners. The latter was done by recruiting professionals, through training, workshops, interviews and other sources.
Important lesson here is that you definitely have to be or have an expert to avoid giving customers false information. Only with the right key activities can a business model be developed, expanded and led to success.
This article is written by our CEO, Bernd Korz. With his experience as an entrepreneur, he shares his vision about the lessons provided by Steve Blank. Join us every week for a new article on Steve Blank's lectures.
More information on Steve Blank:
#alugha
#everyone's language