Why Silicon Valley's progressive stance on education might save the world
Silicon Valley's stance on education has always been progressive. It focuses on diversity and the strengths of individuals. But are only children benefitting from it or could this stance eventually save the world?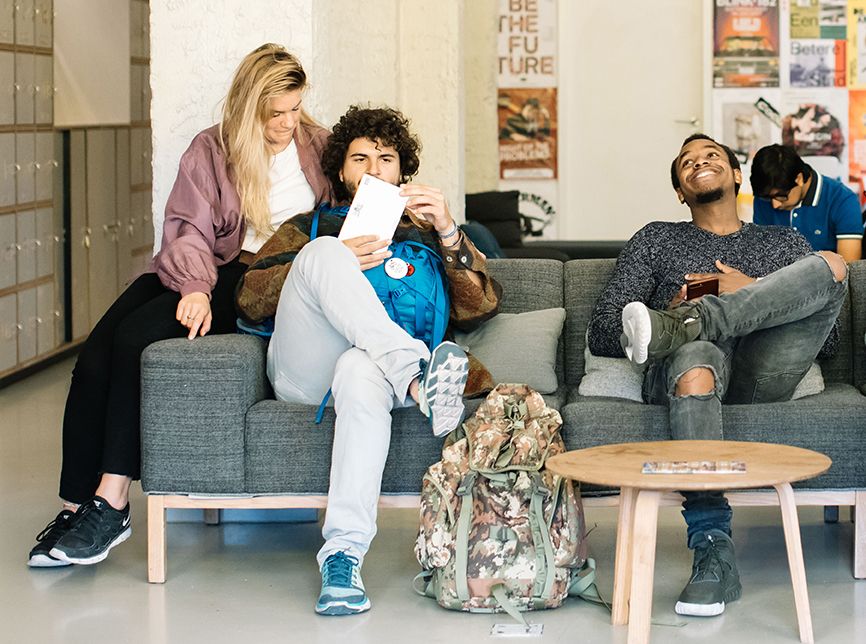 Read this article in: Deutsch, English, Español
Estimated reading time:
3
minutes

Whichever way you look at it, Silicon Valley's education is progressive. In a liberal political context, it has to be. Progressives are inclusive, reformist innovators. More than 80% of all tech workers in Silicon Valley are from foreign countries, as are 95% of farm workers. Inclusivity is compulsory. Progressive educational theory places the individual child at the center of the exercise, with informal classroom procedures and encouragement of self-expression. The progressive, silicon valley, education stance of education in Silicon Valley embraces both perspectives.
This article defines progressive education and distinguishes it from traditional didactic methods of teaching. It gives a brief history of the origins of progressive education and then raises a question as to the precise location of Silicon Valley. Finally, it draws the facts together to demonstrate that Silicon Valley's progressive stance on education might, indeed, save the planet.
Defining progressive learning
The fundamental difference between progressive education and the conventional didactic model is that the former places the child at the center of events, deciding what to learn and at what pace. The latter traditional, stick-in-the-mud model places the teacher at the head of the class, droning on the same topics to all everyone in the room at the same time, at a uniform rate, and in a single language. Teachers are intelligent, caring individuals who should not be reduced to the status of mindless drones by rigid, outdated social paradigms.
AltSchool is an educational startup founded in 2014 with the mission of enabling all children to reach their full potential. In February 2007, founder and CEO Max Ventilla tweeted, "Diversity is not tangential to AltSchool's mission -- it is foundational."
In California, students access online playlists instead of textbooks. While the software is assessing the pupils' progress, teacher time traditionally spent marking lessons is released to provide more individualized attention.
The origins of progressive learning
Child-centered education is nothing new. Philosopher, psychologist and pedagogue John Dewey (1859-1952) was the American founder of progressive education. He introduced the idea that human knowledge should be linked to practical social experience in the late 19th and early 20th centuries. In 1953, following a visit to his daughter's school, Harvard psychologist B.F. Skinner invented the "teaching machine," which allowed children to answer questions their own pace.
The Silicon Valley Education Foundation was established with the mission of transforming Silicon Valley into a model for enhanced public progressive, silicon valley, education. Leveraging partnerships in the community, SVEF has developed such initiatives and resources as the 49ers STEM Leadership Institute, iHub and Teacher Innovation Grants.
Now, Silicon Valley's own Mark Zuckerberg, along with other techie billionaires, is financing and developing new software to personalize the learning experience. Technology has the potential to help children all over the world, provided the world can get past antiquated models of teaching. It's not just children who are benefiting from progressive tech-ed. According to Natasha Singer, writing in the New York Times, investors are pouring money into foreign language lessons for adult learners.
Where, exactly, is Silicon Valley?
Is Silicon Valley a strip of real estate in Santa Clara County, or is it a global state of mind? As far back as 1997, John Micklethwait wrote, "virtually every government in the world seems to want to create its own Silicon Valley." America alone has its share of satellite Silicon Valleys, such as Silicon Desert in Utah, Silicon Forest in Oregon's, New York Silicon Alley, and Silicon Hills, Texas. The concept has migrated to Egypt, Israel, India, Taiwan and Britain, among others.
Saving the World
In India, where around half of children leaving primary school cannot read a simple text, adaptive software can determine what a child knows and structures its questions accordingly. Studies have shown that children using this method perform better in mathematics and reading than those in other poor countries.
Can progressive, silicon valley, education save the world? Child-centered learning, including multilingual content for those who need it, helps not only minorities, but the world at large by making their talents and the contents of their minds more accessible. The key to solving health care may dwell in the mind of someone who does not speak English but has great ideas. The same could be said for curing cancer, solving the energy crisis, negotiating a lasting world peace or, maybe, even figuring out how to run the economy so that everyone gets a fair slice of the pie.
#alugha
#doitmultilingual 
More articles by this producer
Alugha's concept is super exciting, and I love my job. I get along great with my colleagues, too.
Here at alugha, we love technology and leveraging it in creative ways for our users to provide unique features and a stellar experience.
Here at alugha, we love technology and leveraging it in creative ways for our users to provide unique features and a stellar experience.
Videos by this producer
A simple explanation of the services offered by the Point of Single Contact Berlin (e.g. register your business, trade or craft) www.ea.berlin.de Story board: CONVIS Consult & Marketing GmbH Illustration and animation: Frank Apitz Music : JC Binetti Released by: Senatsverwaltung für Wirtschaft, Te
► Help here: https://de.gofundme.com/f/spende-fur-stefano039s-kampf-fightwithme ► Paypal: https://www.paypal.me/stefano1w3