Every beginning is difficult
The alugha "immigrants" talk about their first weeks in Germany.
This video is hosted on the YouTube video platform. Therefore, playing this video requires embedding the YouTube video player by YouTube LLC, USA which belongs to Google LLC, USA. By accepting, you agree that we embed their video player, which is able to set third-party cookies, including those used for advertisement and tracking, and may transfer your browser information and IP address to Google servers. For more information, see

Google's privacy policy

.
Read this article in: Català, Deutsch, English, Español
Estimated reading time:
6
minutes

We are - what else - a multilingual group of people of different origin. Lots of us have parents that weren't born in Germany or only grew up partly here. But there also are some colleagues who came here only when they were teens or adults. And today is all about them.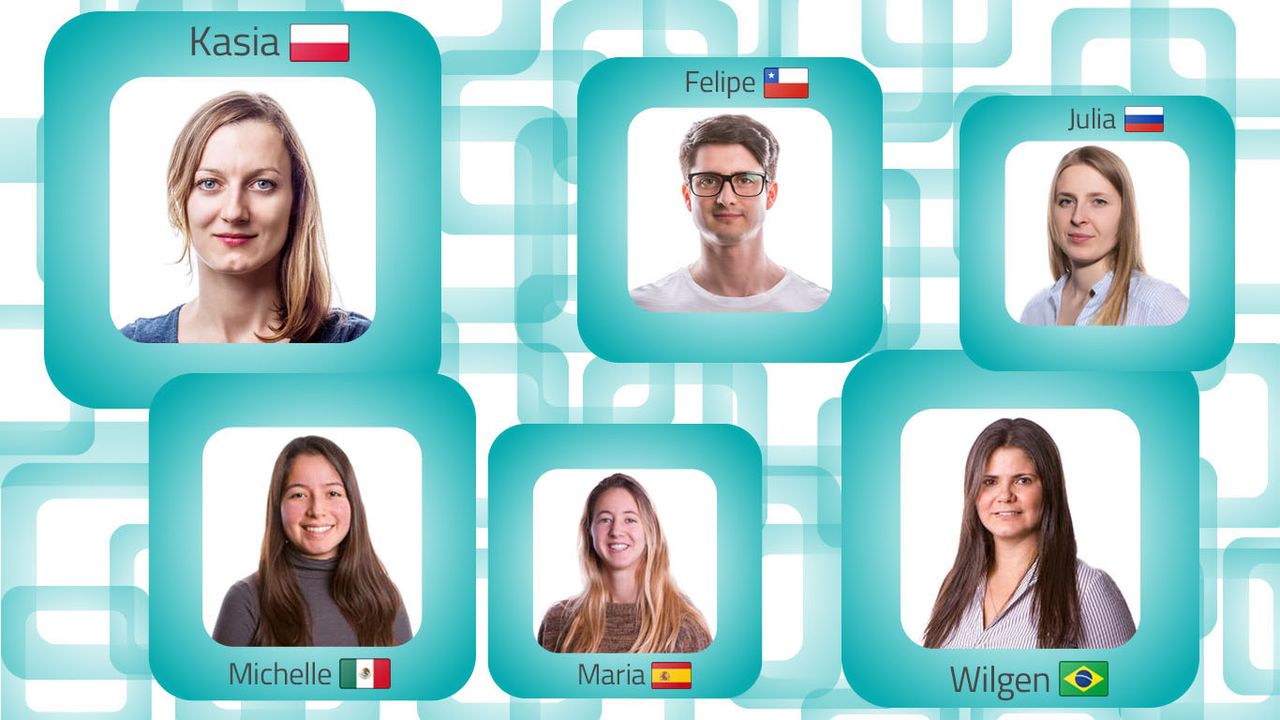 In an "immigrants series", split into two articles, we want to tell you about our colleagues' first impressions of Germany. We want to know: How was it? In a foreign, new country? What was good, what was bad? So we asked our alugha "immigrants" to tell us about their first weeks in Germany. Read on! 
Let us start chronologically - with their arrival in Germany. 
When and why did you come to Germany ?
Felipe

: I was only 24 when I decided to emigrate to Europe or rather Germany. I wanted to learn the language in Germany to continue my graphic design studies. My preferred countries in Europe were France and Germany. France was my first choice initially, because I have relatives in Clermont Ferrand. However, not everything goes according to plan. 

Kasia

: I came to Germany at the age of 19. I was an au pair and wanted to learn the language. 

Wilgen

: When I came to Germany in November 2002, I was 25 years old. I wanted to learn the language and take continuing education courses. I chose Germany because my stepfather lived partly in Germany and partly in Brazil and he wanted to return to Germany. 

Julia

: In 2014, I did a semester abroad in Germany. At that time, I was 20 years old. After the semester, I was pretty enthusiastic about the university and Germany. That's why I decided to continue my studies here.  

Michelle

: When I came to Germany in 2010, I had just turned 12. However, I lived in Switzerland for nine years before. We moved to Germany because my father was about to work at BASF. 

Maria

: I came to Germany in August 2016, when I was 22. I first and foremost came to play hockey for the MHC and to grow personally. It was the first time I lived on my own and being far away from home.
As you know, thoughts are free, but we still wanted to know: 
If you try to remember: What were your first thoughts when you arrived in Germany and how did they change?
Felipe

: The bureaucracy irritated me a little. But after some time, you get used to it. In the history of mankind humans have been very adaptable - this is still true today. 

Kasia

: So many things were different compared to my home country! I still enjoy the diversity. 

Wilgen

: I thought I would easily learn the language. But that wasn't the case. It took me some years… I still learn the language. 

Julia

: When I came to Germany, I thought: Wow, everything is so organized, you can rely on public transport being on time. Over time, I noticed that not everything is as perfect as it seems at first.

Michelle

: If we hadn't moved I would have had to switch schools anyway, because my time in elementary school came to an end. So I was looking forward to a new beginning. Besides, for me, Germany was the country where Nickelodeon was being produced, haha. Of course, I missed my friends but we had already started making plans to visit each other. Today, I feel really connected to Germany because I spend a very important part of my youth here. 

Maria

: I didn't speak any German, so when I arrived I didn't understand anything and it was very complicated to talk to my team members. But today, 8 months later, I've found new friends despite language difficulties and I feel like at home. I would describe Mannheim as a small but welcoming city. 
You often connect a certain time with a certain experience. How was it for the "alughans" in the beginning? 
Did you experience anything special during your first weeks in Germany?
Felipe

: Compared to Santiago de Chile, winter was pretty different with all the snow. Santiago is located in a scenic valley surrounded by mountain. That's why the weather is milder there compared to the Andes,, which offer the best skiing areas in winter. 

Kasia

: At first, I was incredibly homesick.

Wilgen

: No…

Michelle

: German school holidays are different than the ones in Switzerland. When I arrived, the school holidays in Switzerland were almost over, but the ones in Germany had just started, which means I had three months off, which was paradisiacal. 

Maria

: When I came here, I lived with two girls from the team, but three weeks later I moved into a new apartment with an Irish player. The apartment was completely empty, so we bought all the furniture at IKEA and we brought it home. After that, I got injured and I missed four games of the season!! It was very annoying since I couldn't play but at least I have a nice apartment with everything that goes with it ;)
What interests all of us of course …
Be honest: Why did you stay? 
Felipe

: You can try a lot in life, but when you have invested time, patience, determination, nerves, money and passion, then you should at least reach your goal before you start a second plan somewhere else. 

Kasia

: I got a college place here. 

Wilgen

: At first, my mom and stepfather were here. Afterwards, I started my own family. 

Julia

: I just didn't want to go back. I saw more career opportunities in Germany. 

Michelle

: I think this question answers itself :) My family and most of my friends live here. Perhaps I am not going to live here forever, but I think a part of me will always be here. 

Maria

: I stayed because I have a really good time playing hockey. The league is much better than the one in Spain and I can improve myself a lot. Also, we're currently at the top of the table, and if we continue like this it could become a great year.
Certainly, it takes its time to settle down in a new home. Therefore, the following questions seemed appropriate.
What is your tip for homesickness? 
Felipe

: The only thing I miss about home is living together or rather living with my family. If you live alone, sometimes something's missing on the weekend. For example the typical lunch on the terrace with the family. The best cure for homesickness is to be busy. 

Kasia

: Since Germany has become my second home, the issue of homesickness doesn't exist anymore :) 

Wilgen

: I always stay in touch with family and friends. Today, with WhatsApp, everything is easy … 

Julia

: I am not homesick. I just miss my family and friends. 

Michelle

: What's the saying again? "It's not about how much time you have, it's about what you do with it". I think this statement applies to lots of things, also to your current residence. Stay in touch with the people important to you and do what you like. Where you are is secondary.

Maria

: Since I have moved to Mannheim, I haven't been homesick because the people here make me feel like home. And I'm so grateful for this. To me, that's more important than anything else. So, I would suggest to be outgoing and friendly.
This was the initial trick - the second follows quick! We hope that the article might help all newcomers in Germany, or any other country, and that it gets across that smaller or bigger difficulties at the beginning are not so bad and can be even funny afterwards! 
Greetings from your multilingual crew of 
#alugha
#doitmultilingual