Why your startup must do something for its image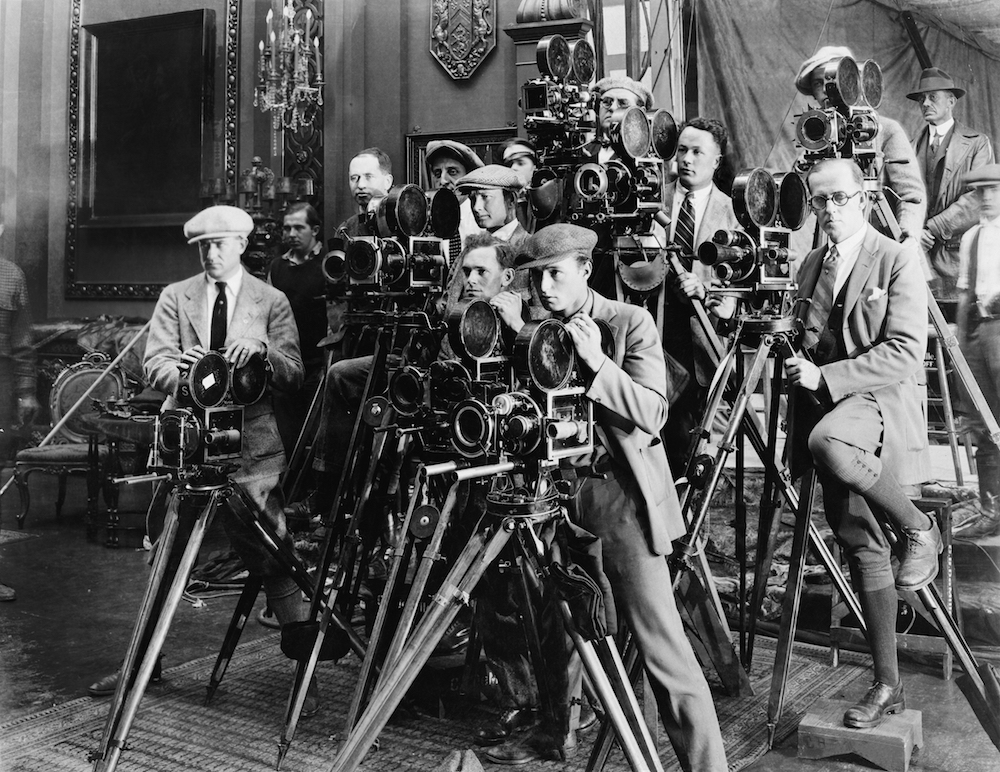 Read this article in: Deutsch, English
Estimated reading time:
3
minutes

When it comes to viral messages or entertainment these days, Videos are an essential component for the society. We already explained in an earlier blog post why the medium is brillantly suitable for inter company communication. We have referred mainly to companies that want to spread their message within a large workforce. But even young companies like startups can benefit from video communication. Read for yourself!
Networking, Customer Relations, Social Media Management - the list of tasks in a start-up is long. Sales and marketing employees can sing a song about it, always hanging on hold. Out of experience, start-up employees are not only working on one task, they fight on various ends. Keeping the overview and giving the customers the necessary attention is difficult, especially if the number of potential customers increases. Faciliating the work, saving time for the potential investor and also wrapping everything up nicely - it doesn't sound easy, does it? But it does not have to be as stressful as it sounds. Because not only in the internal, even in the external communication video messages are useful, to give an appealing image to the own company.
I am unique and you?
Year by year various start-ups enter the international market. But only a few young companies gain the longlasting success. The failure is mostly down to not staying out of the mass. Especially young companies are often having problems surviving the competition. But how to communicate the uniqueness and how to establish on the market? Which use do the own product and brand have to the end-consumer? Does it meet needs, which are not met yet by anyone else? If you visit fairs or festivals, you notice that this is mostly not the case. Our advice: external communication via video. Already when working on the video message young companies get confronted with the pillars of their own business. Messages can be reduced to core messages and company philosophy. Even business plans and company strategies can be optimised with regards to this.
The company video - good image in every set up
A good video is the perfect business card of a company, if it's conceptionally right it can be used in various occasions. If as replacement for presentation on a fair or as company pitch for investors or customers - done well, wrapped professionally you can adress messages to different recipients. This is good as gold considering SEO-techniques, if you want to be found in the WorldWideWeb. This is not only valid for a placement of the video on your own website, this also applies to all social channels on the internet. Interaction on Facebook, Google plus and Twitter is part of increasing the popularity of the company. Not only that companies increase attention, the movie explains the idea quick and easy to potential customers and partners. It's like: one video, various possibilities.
What do I have to consider?
Now the hard facts - what to consider, if you want to produce a video? An imagefilm is not filmed that easy, it should be perfectly planned. Think about a good concept: What do you want to convey to the recipient how to set up the dramaturgy? Even the length is important. You want to introduce you and your product in a very short time. Design your video, so that it transfers all important information. If all formalities are planned through, it comes down to business. For a professional shooting you need in general a camera team, lighting, audio and a cutter. Normally the costs of production for a one minute image movie start at 3.000 Euro. With a resolution of 1920 x 1080 mega pixels the common format is 16:9. But with just the production of a video the work isn't done. The hot phase starts, such a great video has to be published and distributed. Therefore we recommend besides the own website, known videoplatforms like YouTube, Vimeo, Dailymotion or MyVideo. As well as that even a Google-AdWords campaign can be useful to positively influence the public perception of the video. You definitely make a further step in the success direction with all these advices. Come on, shoot your video!