alugha goes on Safari - Mac OS X here we come!
There are those moments, when you wake up and you know it's the last official working day for this week, when you think there won't happen much today. These are exactly the moments which make a week of such exciting events to an all-round success.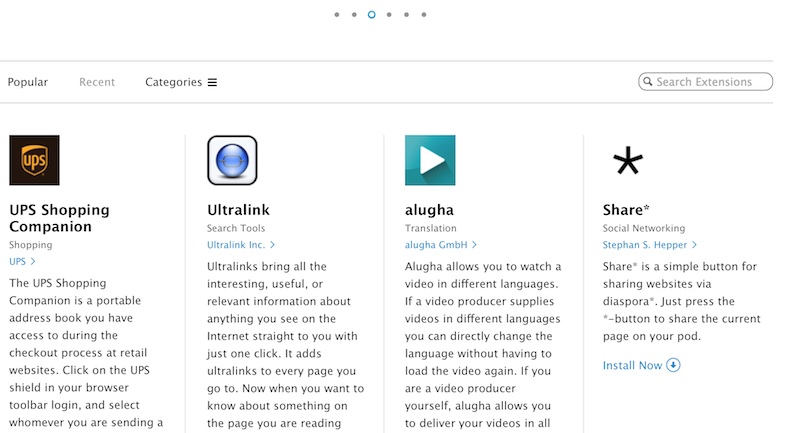 Read this article in: Deutsch, English
Estimated reading time:
0
minutes

Switched on the computer this morning to do the normal researches about alugha and what do we see?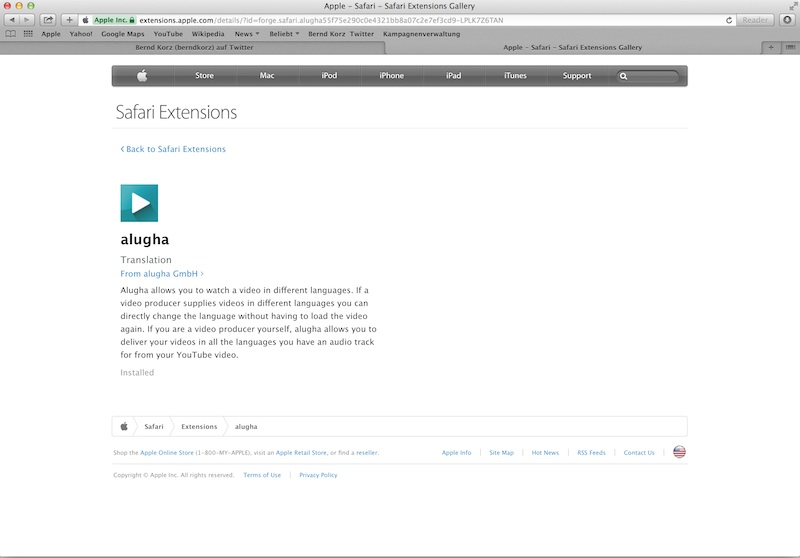 Our extension is officially on apple's websites! You can easily download our extension!