alugha player - and the update racing goes on
The status bar of the YouTube player is always in the front, we always hide it. Now we have adapted the behaviour of the "mothership". If you watch a video on full-screen, the bar will be nearly completely hidden, you only see a small stripe (looks really stylish :)) as status bar which indicates the video position. The nice side-effect for our mobile player is that touch-events on Smartphones are now possible….which is very important on a tablet/smartphone ;-).

Read this article in: Deutsch, English
Estimated reading time:
1
minute


Even the size and the position of the "bullet" now looks like the YouTube player, very stylish. If you watch a video the small circle, who states the position of the video, disappears. The bar will be smaller and we even adapted the style. The YouTube logo on the right bottom in our player quite often moved to the edge. The status bar of the player hide itself…. If you wanted to click on the YouTube video to watch the video directly on YouTube, the bar appeared over and over again and you had to be very quick to click the logo. This problem also has been rectified with the new update. The YouTube Logo is now fixed on the status bar and moves with the status bar and is easily clickable.

Once more we adjusted and improved the screws between audio and synchronisation (which is, besides the original language - supplied via alugha). It's looking even more perfect and time interval between both streams has been optimised. With the last update we implemented the subtitle support and with a further update the funtionality of being able to swith them on and off (nothing in life is self-evident) :-). Now you even see a small "x" to be able to switch it off when moving over the edge with the mouse. So far you also saw a grey background bar and the subtitles were moving from the left to the right on the player. Here we complemented the design a little - as we think - made it nicer.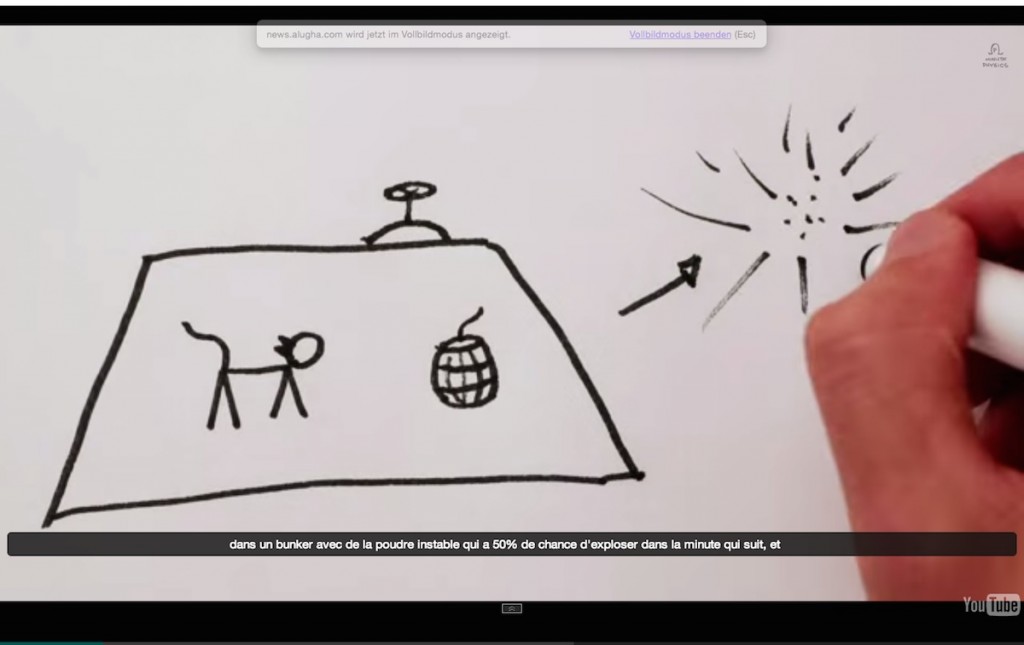 Of course there is a lot more we are working on and you will be informed about that shortly. So stay tuned, it exciting! Oh and: Sign up for BETA!