alugha with own iOS player for iPad and iPhone
In the beginning we started with  the app for Apple's iOS. Once the alugha Player is installed on the iOS device and on a web page a video appears, which uses alugha, the player will automatically open and the video can be played in different languages.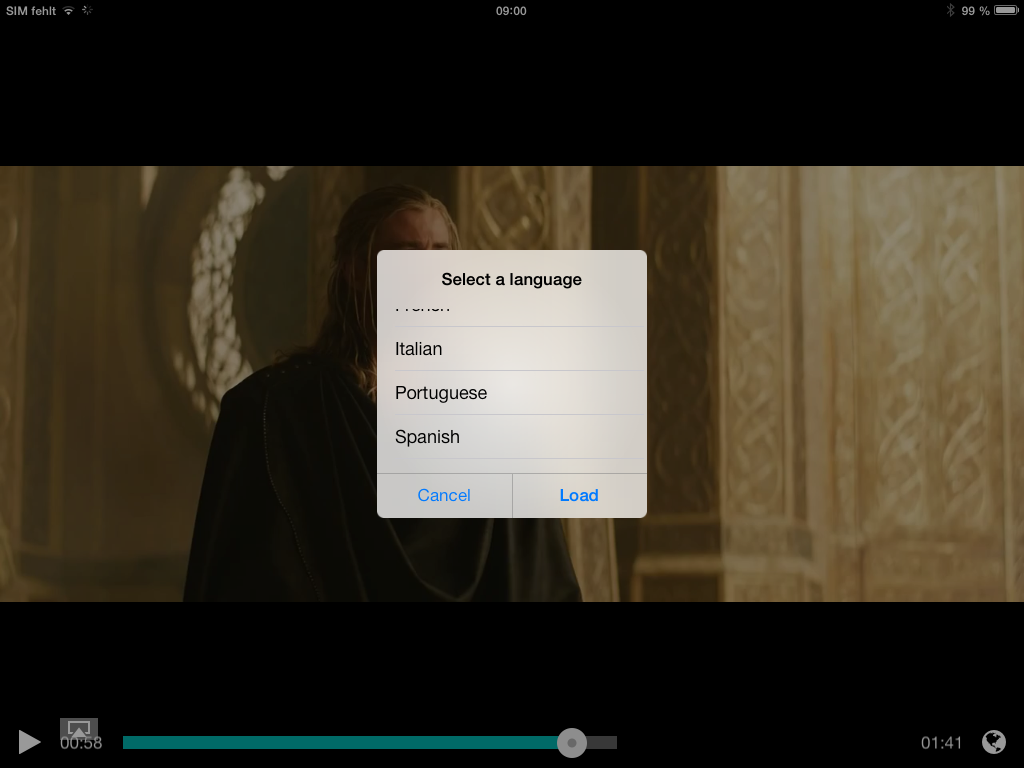 Read this article in: Deutsch, English
Estimated reading time:
1
minute

Unfortunately, we can only offer the player for iOS 7 because Apple will not accept applications in the App Store, which would also run on older iOS versions. In our opinion this is very unfortunate, however, we have no influence on it.
(iPad App)
We are still working on some more features to make the player even more attractive for you. We are currently still in the beta status for the player but in short it should appear in the App Store and of course, the player will be free! At least, if we will not fail because of the incredible obstacles on the side  of  Apple's restrictions ;-)
Great job from Niklas Korz, who coded this player!