Working at a start-up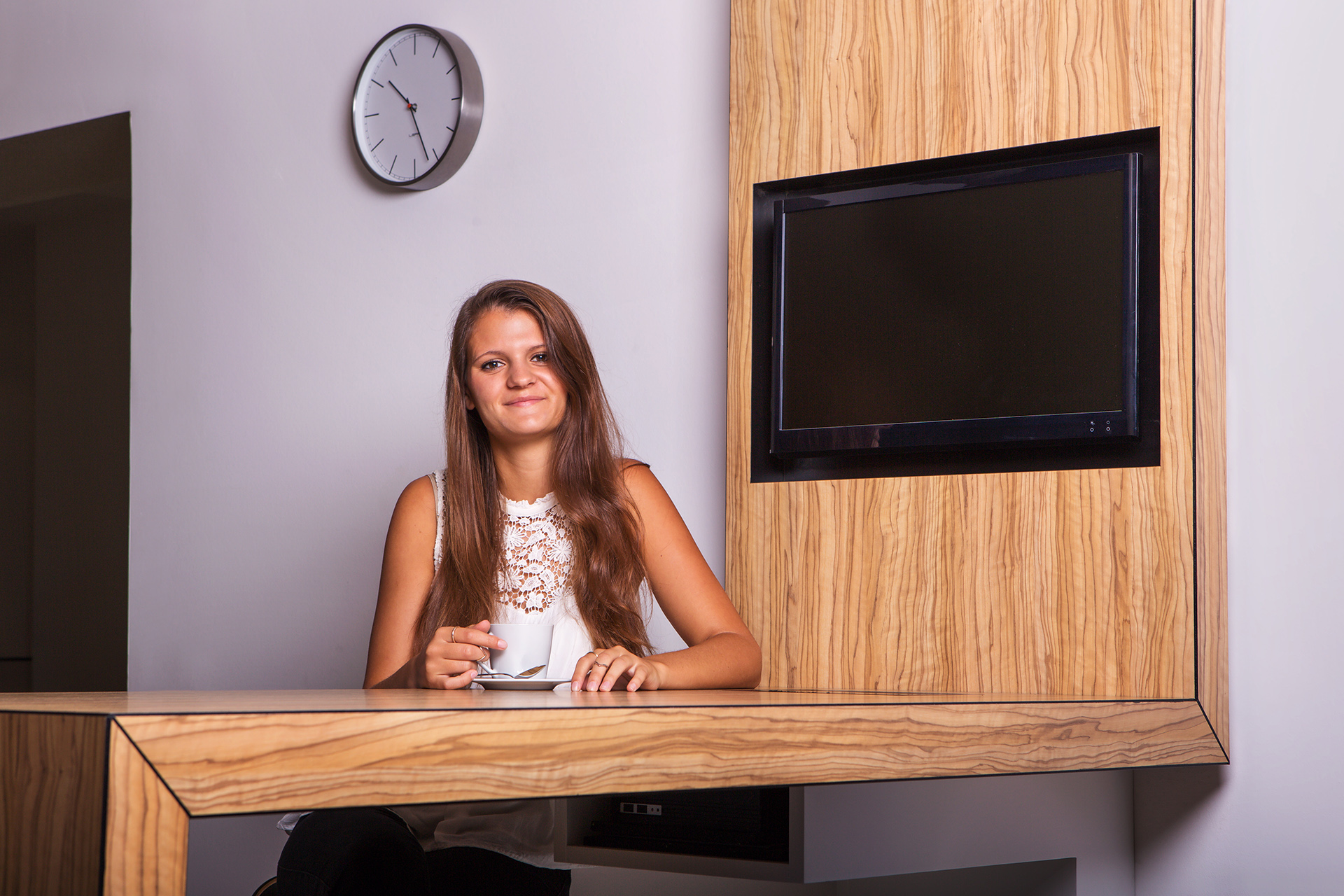 Read this article in: Deutsch, English
Estimated reading time:
3
minutes

Shortly to my humble self
First of all: Hello together! My name is Nadja and I'm 22. Besides studying at the wonderful castle of the University of Mannheim I'm allowed to work while having a nice view at the watertower since this month! The reason for this is that from now on, as a working student at alugha, I'm responsible for the field of social media and online editorial stuff. So you guys can happily look forward to getting something to read from me more often. ;-)
The first impression: a way different job interview
To begin at a start-up is something totally different than for example working for an established large company. How different exactly I got to know right away at the first meeting with alugha: my job interview. Questions to strengths and weaknesses in order to discomfit you? A formal, stiffly appearance and serious faces? Not at all – at my job interview, there weren't such things. The atmosphere was incredibly casual and relaxed right at the beginning. There was a lot of joking and the one or the other side blow was handed out among themselves. I noticed immediately: These people aren't only working together and are not just getting along with each other somehow – no, these people are like a big family sticking together and they take (almost :-D ) any joke.   To the question when I would be able to start I answered: "theoretically, right now". One day later I was given the job offer and the next monday I sat for the first time at my new workplace as a newborn working student. There isn't a lot of bureaucracy at alugha, no great back and forth - you simply get started.
Advantages of working at a start-up
I already did some internships at renowned large companies and I realized quite fast that this will be a completely new experience and a challenge as well. In contrast to my previous employments, I got assigned to my own field of activity, for which I soon will be responsible on my own, at alugha right at the beginning. This is one of the great pros when you begin working at a start-up: one is actively integrated into the company's tasks from day one. Furthermore, you have the possibility to bring forward new ideas and to implement them on your own. You don't need someone's blessing for everything you do because there's no strict hierarchy structure as it's the case in a big enterprise. The employees meet each other at eye level and are even very good friends in some cases. In addition, the team is still very young (or simply young at heart ;-) ). All summed up, this leads to a casual working atmosphere in which I directly felt comfortable.  
What's next?
Another thrilling thing about a start-up is that everything might indeed be in the early stages but it wants and it is able to develop to something huge in a really fast way. To have the possibility to witness such a process is an awesome chance in my opinion. I'm glad about this opportunity and I'm curious where the journey with alugha is heading. How about you guys?