Interview with Tom Papadhimas, movie producer in Munich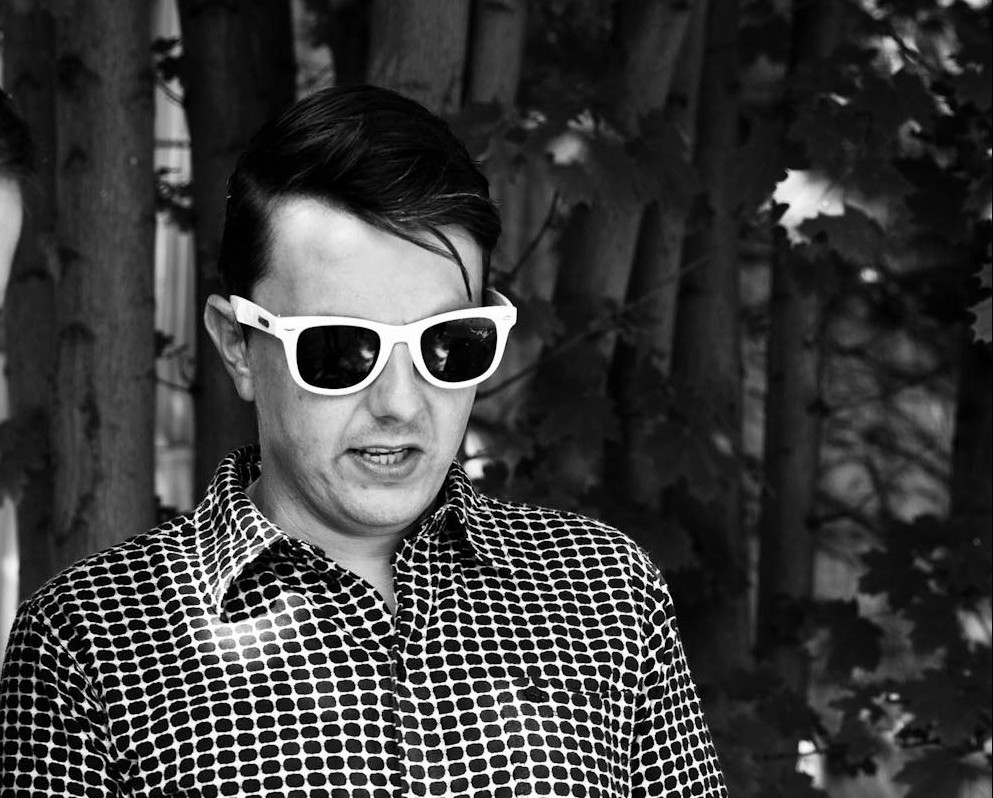 Read this article in: Deutsch, English
Estimated reading time:
7
minutes

Tom, how did you end up making movies? Movies and music are the strongest forms of media out there and both fascinate me since my childhood. It is always exciting to see how an idea develops into a script, a team then creates the images on the set and finally, the cut forms the story. This fascination has never let go of me. Even with the most difficult projects, the moment will come where the finished movie is going to encounter its audience. This is a wonderful feeling which I have been hunting for over 10 years. However, my interest in the motion picture media started much earlier. Since I was a child, I have been interested in technology and cameras and experimented a lot with them. Of course, at that time, the options were limited since there were no digital cameras. And what happened next? First, I was an editor at a well-known PC magazine for a few years. There, I had all possibilities to put cameras through their paces. It was just the right time for me as digital cameras were just starting their triumph. Fortunately, my publisher gave me a lot of freedom, so I was able to develop tests to my heart's content and push the devices to their limit. On the side, I produced the first clips. I am still grateful for my former boss. I am an autodidact and gained all my knowledge through experimenting and countless advanced training. Especially the advanced trainings gave me the possibility to look over the shoulders of others while getting to know an amazing number of inspiring people, modus operandi and ideas. This encourages immensely. And how did it happen that you became professional and independent? Quite simply - grit your teeth and get to it. Initially, I and my small team of freelancers were producing one video per week to present a product for a direct mailing company. Additionally, I was able to develop and implement a Web TV format for a big publisher. In doing so, my experiences as a hardware editor helped me a great deal. By the way, I can only advise everyone to turn one's passion into a career. You always have to expect to fail, but it is worth a try. And if it goes well, you will get paid for doing something you love to do, which is an absolutely desirable state. Now, you produce videos for large companies. Is it not a big obstacle if an autodidact like you - something you make no secret of - want jobs of listed companies? Well, you don't just walk in there and say "here I am, I am exactly what you need". The client is not interested in where you have learned your craft or which famous lecturer your intellectual mentor was. They demand high quality results which correspond to the briefing. Most customers came on recommendation. Marketing decision makers changed to another company and took me with them as a service provider. Over the years, a relationship of trust developed and the network grew and still grows. Today, I can proudly say that I have already worked for six of the 15 largest IT and CE companies in the world. Since my team and I are primarily working in the area of hard- and software, we do have the advantage of knowing what each product is capable of. If we are going to make a video about an event or a convention, we intensively devote ourselves to the addressed target group beforehand. By now, a lot of requests are coming from other sectors. If you know how to tell good stories, they can be about a car or a pizza. That sounds relatively easy, actually. And it sounds like a structured, recurring workflow? I cannot even say: "Yes, that would be nice". Then it would degenerate to routine and we would do run-of-the-mill work and hand in the videos along with the invoice. By no means, each job is new and quite different, always involving new challenges but also encouraging and liberating creativity. Time and time again, you have to try something new. Stagnation is the death of creativity. By the way, a nine-to-five job in a bank or as an official would be a living hell for me. What are the general difficulties of your job? We are moving in a scenario which is characterized by time and budget but without any compromises in terms of implementation, creativity and quality. Time means that the video should have been posted a week ago. Adherence to budget means that despite massive time pressure, it will not be exceeded. To bring this all under one roof and to meet the client's expectations to 100% is a balancing act which can occasionally give you sleepless nights. This would not be possible without my experienced teams and I would have retired a long time ago. You need the right people. Today, it is often the case that my colleagues are filming on 3 different locations around the world at the same time. This is only possible with people you know well and trust and who themselves love and live their job. (Note: When you see Tom's friendly and happy face, then you can sense that he has fun with this balancing act and that it is a part of his life.) What challenges do you see in the future? I believe that there will be a great number of changes in the production of online videos. The formats are faster, more personalized and there is more and more live content. Nowadays, everyone is a broadcaster. Bloggers are a competition to TV and big brands start up their own channels. Online video is going to continue to explode like it did in the last five years. Quality will continue to play an important role, even camerawork and cutting will have to keep up with the trend. However, these are purely technical adjustments. I see major adjustments happening in motion picture marketing. Big brands are running less global mega campaigns but rather much smaller ones adapted to several target groups. Short enough for social media but at the same time exciting enough in order to stand out online. It's like a huge festival where thousands of bands are playing simultaneously. This will demand a lot from the marketers and bring us service providers many ideas. Great! There is a lot of talk about multilingual videos. Could you tell us something about that? The trend is clearly going in this direction and the industry agrees. Also for reasons of time and money, which I mentioned before. Everyone looks fascinated at their ranking in search engines. This can best be optimized without trickery by drastically increasing the reach of videos, preferably multilingual videos. Instead of uploading the same video 10 times in different languages (time factor!), there is only one video with several language tracks. You can adjust the individual languages as voice over or even lip sync them. Companies of all sizes benefit from it because they can save money, time and other resources for example memory space. In addition, this can be controlled by a single person and not one person per country. I have several clients who book a localization for all EU countries after the production. Today, the companies are networked in such a way that not every country runs a production. Our task as video experts is to advise companies on that matter because it could influence the film shooting. This already begins with filming screens in different languages. Of course, after I received your interview request, I have studied your website and I must honestly tell you that my first thought was "Yet another video platform". Buuuuuuuut: Different languages done with several tracks - that's something even YouTube cannot do. There, you have to upload subtitles or enter them manually. Both ways are cumbersome and annoying. In addition, subtitles draw the viewer's attention away from the main event because he has to read the whole time. For me as a movie maker, this is a no-go. Conclusion: I now have a test account and will test the portal extensively and maybe even recommend it to a customer. That gives us pleasure. With our market leading platform alugha, we developed a solution exactly to meet this challenge. Thank you for the interview and good luck.
More articles by this producer
Our new computer linguist is not only skillful with words.
Here at alugha, we love technology and leveraging it in creative ways for our users to provide unique features and a stellar experience.
Our Bavarian soldier presents alugha to the world. Usually with a lot of heart and well organized.
Videos by this producer
The roughly 3-minute film provides an initial impression of the MAHLE plant and also presents the principles and values that govern the way the team works together on a daily basis. And, of course, it highlights the innovative technologies that find application in the MAHLE thermal management produc