Star Wars Episode VII – The Force Awakens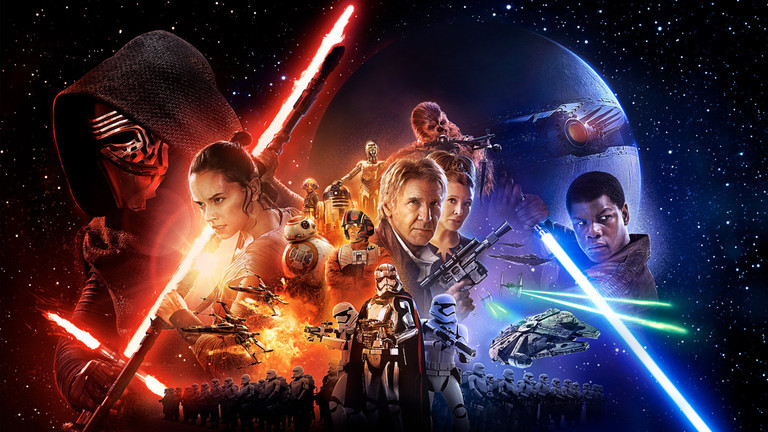 Read this article in: Deutsch, English
The previous Episodes
To date, there are two trilogies. The original trilogy consists of Episode IV, V and VI. The very first Episode (IV - A New Hope) was released theatrically in 1977 and it won several Academy Awards, including "Best Original Score", "Best Art Direction" and "Best Visual Effects". 16 years later, the prequel trilogy was released, so Episode I, II and III. The science fiction epos Star Wars takes place in a fictional galaxy which is composed of many inhabited star systems. On the whole, the episodes are about the ongoing struggle between good (represented by the Jedi Knights) and bad (represented by the Sith, worshippers of the Dark Side)
A sequel trilogy as final installments
George Lucas, who directed the previous six movies, sold his production company Lucasfilm for around 3 billion euros to Disney in October 2012. The licensing of Star Wars was transferred to Disney which announced a sequel shortly afterwards. The two existing trilogies are now followed by a final concluding trilogy. The Force Awakens, the first episode of this trilogy, will be opening in German theatres on December 17, 2015. The last two episodes are scheduled to follow at an interval of 2 years, so 2017 and 2019. Hereafter we integrated the German, English, Spanish, Italian and the Ukrainian language version of the trailer to The Force Awakens with alugha in one single multilingual video for you:
This video is hosted on the YouTube video platform. Therefore, playing this video requires embedding the YouTube video player by YouTube LLC, USA which belongs to Google LLC, USA. By accepting, you agree that we embed their video player, which is able to set third-party cookies, including those used for advertisement and tracking, and may transfer your browser information and IP address to Google servers. For more information, see

Google's privacy policy

.
Episode VII: The Force Awakens
The Force Awakens is the seventh episode of the Star Wars saga. In January 2013, J.J. Abrams was announced to be the new director – George Lucas will only be involved as a creative consultant. As with the previous six episodes, John Williams will compose the music. Furthermore, we can look forward to seeing familiar faces: among others, Han Solo (Harrison Ford), Leia (Carrie Fisher), Chewbacca (Peter Mayhew) and the two brave droids C-3PO (Anthony Daniels) and R2D2 (Kenny Baker) will reappear in the seventh episode.
Information about the plot
Officially, no precise details about the stroyline of Episode VII have been released. However, it is certain that the movie is not based on literature. Furthermore, some basic information are known: The movie takes place around 30 years after the events of The Return of the Jedi. After the downfall of the Emperor, the death of Darth Vader, and the destruction of the Death Star, the Republic is rebuilding. A succeeding organization of the Empire called "First Order" are causing problems for the rebels. Disciples of this organization are Kylo Ren (Adam Driver), General Hux (Domhall Gleeson) and stormtrooper leader Phasma (Gwendoline Christie). A hero trio consisting of stromtrooper Finn (John Boyega), salvager Rey (Daisy Ridley) and rebel pilot Poe Dameron (Oscar Isaac) are facing them.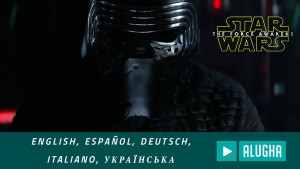 May the force be with you :-) © cover picture: film poster Disney