It is all about the pace – we've released an awesome update!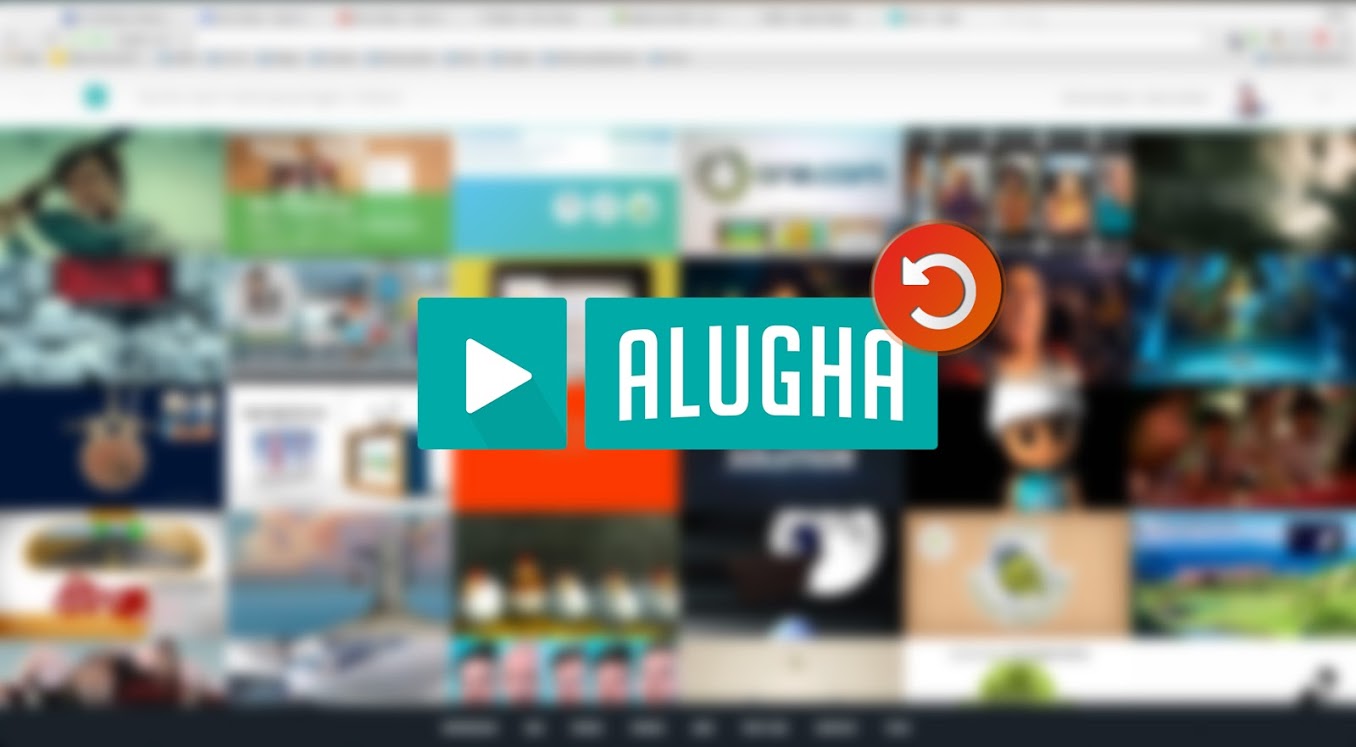 Read this article in: Deutsch, English
Estimated reading time:
3
minutes

Performance
It is not easy to develop such a complex website with so many dynamic content and, at the same time, have everything perfectly ready for every platform and browser. For the last two months, we have been paying special attention to the speed of the site, player and the entire usability. There was such an enormous performance boost that we were able to reduce the loading time of the Single Video Pages (SVP) by over 600% on mobile devices and by nearly 300% on desktops. The pages are now running very smoothly and stably, and multilingual videos are now a real treat in the browser on Android, too. It doesn't require an additional app, just visit the website and get started! Due to our update to a newer AngularJS version (1.4.7), we were able to implement several new functions (bindings) – this has also significantly contributed to the improvements.
Design
Yeah, yeah, yeah….the dear design. Design is very important and we also have always put emphasis on it. However, with a small team full to the brim with work, it happened here and there that elements were not completely, correctly, or at all implemented or updated. Here, we've also pulled our fingers out over the last 8 weeks! alugha just looks sublime. Everywhere you look, it's becoming more beautiful, more appealing and more self-explaining. Everything fits and looks like what it is: seamless. Whether publisher, single video pages, producer pages, backend...anywhere, you will see it immediately.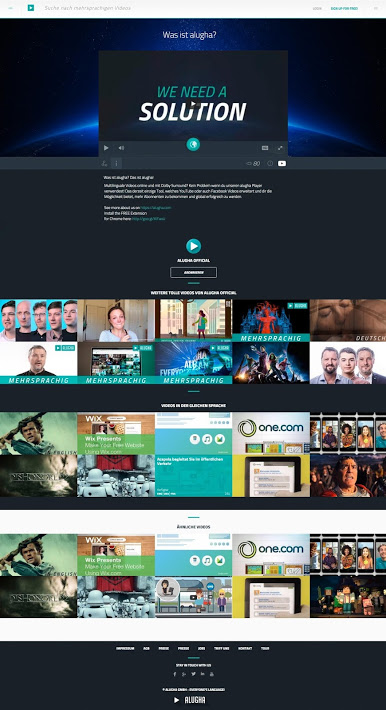 Publisher
Hm, you probably still know it as "Uploader" :-) The name did not live up to it and there have been many changes. But we like one feature in particular. Various users asked us why they couldn't simply use a color for the background. So far, you had to upload a picture to do that… please… we want to be "green"! So it can't really be that we ask you to cause unnecessary traffic and storage because you need a picture for another color. Since the update, a color-picker has been available. You can simply choose a color and design your SVP.
Search
Oh… yes... the search…. There were quite a few complaints in one or two online articles about alugha. When we released the search function with the last update, the function itself was so important to us that we decided at that time not to keep it from you. With this update, we still haven't reached our intended goal, buuuuut: we have come one step closer! The search is now even faster than it already was and the thumbnails finally contain all the same functions as the video overview page: name, languages...and everything separately clickable. Just as it should be.
Navigation
Now, how can you login/create an account on our site… yeah, somehow, that was the question of all questions. In fact, we've always put it in the navigation bar and if you opened the bar, you directly saw it. You could also see, IF you were logged in. Sort of awkward, right? Therefore, we've adjusted our navigation bar for you, threw everything unnecessary out (placed it into the new footer) and now we are making it super easy. In the top right of the navigation bar, you now have the choice to login or create an account.

If you are logged in, you will see other information (avatar, username…) in the same place.
Bugfixes
Yep, they are always around, even for us! In every area, we've fixed over 200 bugs which were still open in our tracker. Some of them were actually rated as "critical", but most of them were peanuts, which sneaked in during programming and in the wake of innovations. However, there was one bug which kept us busy for a long time and it really annoyed us. But now, it is a thing of the past as well and we are full of zest for action and able to get to the next round of updates. As with all other updates before: we are on the right track and there are many and BRILLIANT features for you in the pipeline. For video producers as well as regular users, alugha is increasingly becoming a large platform with a really important tool.
More articles by this producer
Our new computer linguist is not only skillful with words.
Here at alugha, we love technology and leveraging it in creative ways for our users to provide unique features and a stellar experience.
Our Bavarian soldier presents alugha to the world. Usually with a lot of heart and well organized.
Videos by this producer
The roughly 3-minute film provides an initial impression of the MAHLE plant and also presents the principles and values that govern the way the team works together on a daily basis. And, of course, it highlights the innovative technologies that find application in the MAHLE thermal management produc