sound revolution with multilingual music videos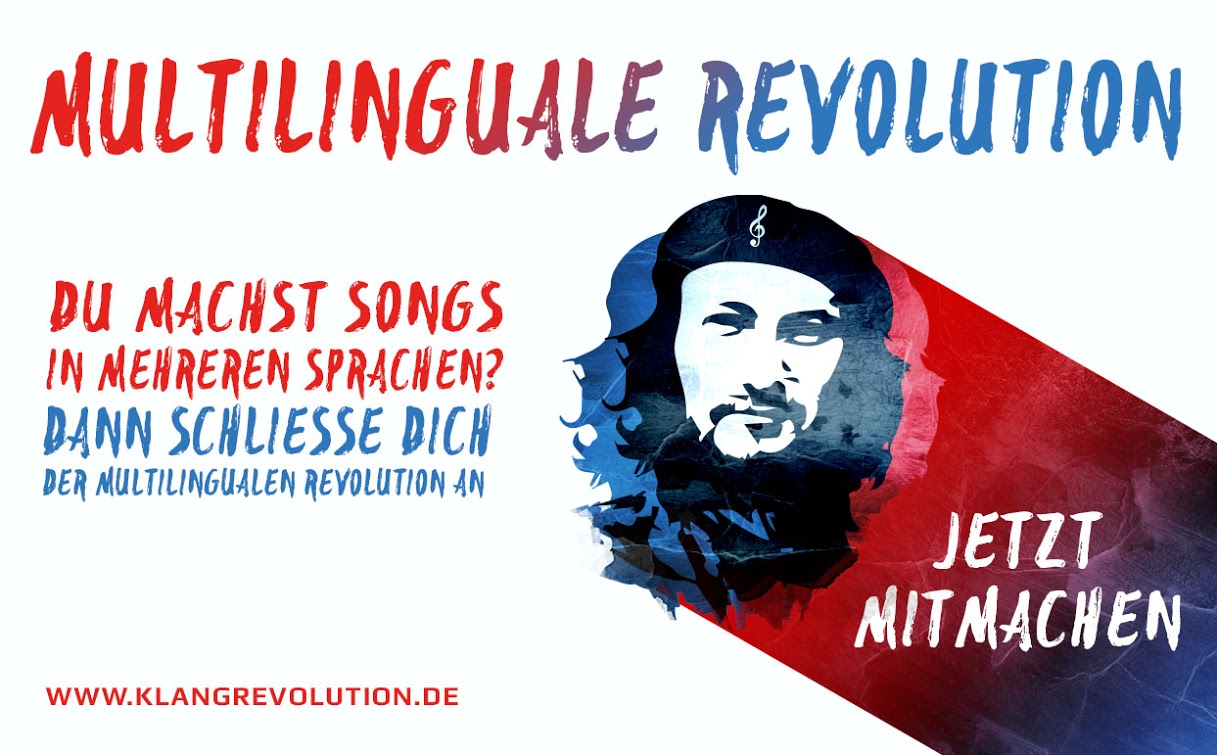 Read this article in: Deutsch, English
Estimated reading time:
1
minute

The online music magazine
Long ago, the project Klangrevolution was planned and started as concert promoter and artist placement. Though over time more and more reports about concerts, interviews and reviews were added. Therefore, one day it was decided to change the Klangrevolution into a portal reporting about everything and everyone, as long as the the relationship to the topic areas music, film and theatre exists. Thus, it doesn't matter if a musician plays in front of 50 or 5,000 spectators – on the Klangrevolution, everyone gets attention.
Start of a new revolution with multilingual music videos
Since september, the coverage on the Klangrevolution has been focusing on multilingual music videos due to the cooperation with aluga. There are reports on musicians with songs in several languages as well as multilingual film music. Up to now, there have been articles about the songs Mensch and Airplanes In My Head by Herbert Grönemeyer (German & English), Burning Love and Special People by q.age (German & English), Zurück Zu Dir by Patrick Kronenberger (German & Thai) and Klipp Klapp by Annagramm (German & English). Examples of multilingual film music are Circle of Life from The Lion King, A Whole New World from Aladdin and Let it go from Frozen.
Further rebels wanted: Be a part of the multilingual revolution!
You're a solo artist yourself or part of a band and you're recording songs in several (at least two) language versions, or you always wanted to do this? If so, the Klangrevolution is exactly the right place for you! You can increase your reach and your publicity by making your music video multilingual with alugha – and afterwards we'll write about you on the Klangrevolution... and that completely free of cost! Interested? Then simply contact us via email at btk@alugha.com and be a part of the revolution!
More articles by this producer
Our new computer linguist is not only skillful with words.
Here at alugha, we love technology and leveraging it in creative ways for our users to provide unique features and a stellar experience.
Our Bavarian soldier presents alugha to the world. Usually with a lot of heart and well organized.
Videos by this producer
The roughly 3-minute film provides an initial impression of the MAHLE plant and also presents the principles and values that govern the way the team works together on a daily basis. And, of course, it highlights the innovative technologies that find application in the MAHLE thermal management produc