Review: My time as working student at alugha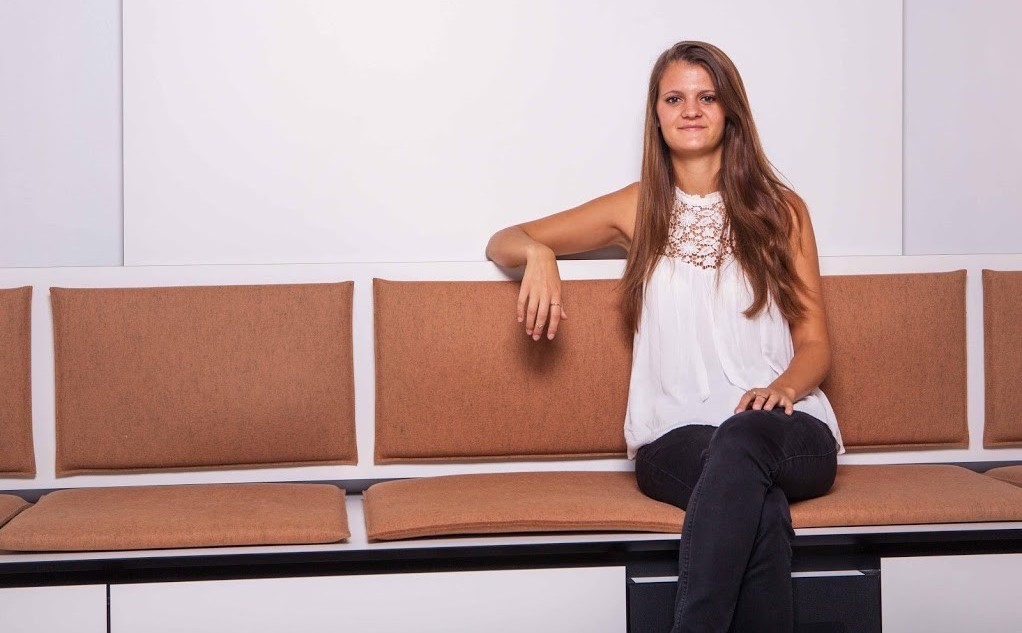 Read this article in: Deutsch, English
Estimated reading time:
4
minutes

My fields of duty at alugha
Weekly news: The alugha blog My main task at alugha was to provide you with interesting blog posts every week. This includes the choice of topic, kind of editing, texting, integration of pictures and multilingual videos, choosing a cover picture and sharing on the alugha blog, our Facebook page and Twitter along with a fitting teaser in German and English. I had a lot of fun working my way into quite different topic areas every week, and to keep you up-to-date regarding news around alugha and online videos in general. I definitely count the employees interviews among my favorite fields…. although it wasn't always easy to get some information out of some of them ;-) Multilingual songs on the Klangrevolution In addition to the alugha blog, I wrote articles for the music magazine Klangrevolution as well. The latter involved plenty of catchy songs! For a lot of the reported songs, there were no lyrics available (or they were flawed), which is why I took over the textualization of the lyrics myself. When you are performing such a task, you aren't able to avoid listening to songs once, twice or yeah, maybe even twenty times. In doing so, it may happen that an anti-Herbert-Grönemeyer-listener starts to like the song Mensch after repeated exposure (especially the English version can be recommended). And songs which already have a higher than average earworm potential after listening to them once, are played in your head on loop even some days (or weeks) later. For example, Let it go – and yes, eventually I managed to let this song go as well ;-) It's also part of the editorial work at the Klangrevolution to get into contact with musicians via email. Among others, a really nice and interesting exchange with the rock band Q.Age took place. How-to on hoTodi Another platform that wanted to be fed with content: the learning portal hoTodi. The more than 500 video clips that are available on the homepage and the YouTube channel offer information on nearly everything – for example, how to trim the tusks of a minipig (in case there's somebody among you who thinks about getting one…)! During my time as a working student, Nicole and Matthias provided new tutorials and product reviews – needless to say, all of them multilingual with alugha! It was my task to write articles on all new videos for the homepage and to share them, like the alugha blog posts, via the social media channels. My first dubbing attempt During my time as a working student, I was persuaded to have a try at the synchronisation of a video. Together with our video expert Kasia, I transported myself back to the time of the flapper girls and produced the German version of the make-up tutorial for a look of the 1920s by Michelle Phan. It was an exciting, funny task (and not that easy at all) to use your own voice with preferably perfect timing and a convincing pitch in a small isolated recording booth. However, thanks to the membrane microphone and frequency display you directly feel highly professional and after a few attempts it is much easier.
Working at a start-up? An overall conclusion
All in all, I can recommend to everyone to give start-ups a try (of course especially alugha :-) ). It was a great gain and I was able to take home a lot of positive things. The atmosphere and the way of working in such a young company is just quite different than it's often the case at a big established company. The interaction between each other is very casual and humorous (and that despite the fact that the majority here are IT specialists :-P... Hard to believe but true: the job stereotype of unsociable and uncommunicative nerds is not justified at alugha). A large plus is also that you have a say and are granted responsibility for your field early on. Regarding alugha, I can say that this project is a matter of the heart and all employees are giving their best. It's a place with room for new ideas, innovations and creativity with the result that one can always learn something new – among other things, how to become a table football pro ;-) I can tell you: There's definitely no better lunch break activity!
What's next for me
For me, it's time to say goodbye for now. But you can look forward to one or the other of my articles in the following weeks :-) On Friday, I will start my backpacking journey through New Zealand, Malaysia and Indonesia. Therefore, the topic of multilingualism will still be with me. I'm leaving with mixed feelings – in any case, I look forward to a lot of new experiences and challenges! So long :-) Nadja
More articles by this producer
Our new computer linguist is not only skillful with words.
Here at alugha, we love technology and leveraging it in creative ways for our users to provide unique features and a stellar experience.
Our Bavarian soldier presents alugha to the world. Usually with a lot of heart and well organized.
Videos by this producer
The roughly 3-minute film provides an initial impression of the MAHLE plant and also presents the principles and values that govern the way the team works together on a daily basis. And, of course, it highlights the innovative technologies that find application in the MAHLE thermal management produc