Let's talk! Tobias, our student intern in the creative team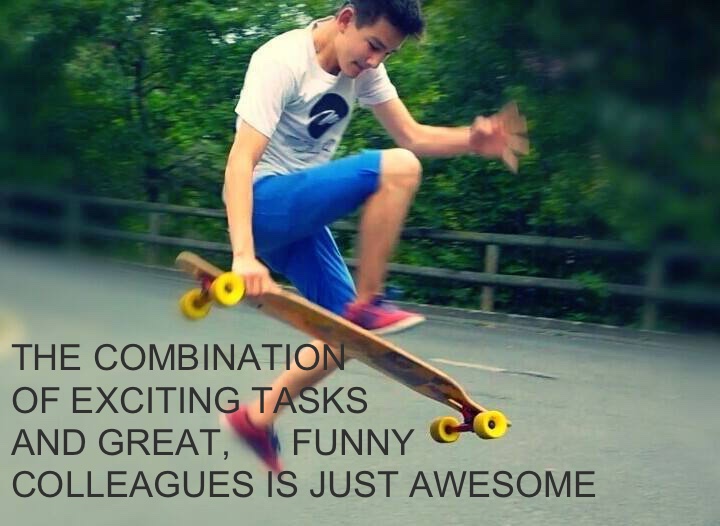 Read this article in: Deutsch, English, Español, Français
Estimated reading time:
2
minutes

My name is Tobias, I am 17 years old and I am from Walldorf near Frankfurt on the Main. I am still going to school and I am currently doing a three-week student internship at alugha.
Which three keywords best describe you?
Quiet, funny, gamer.
What do you like doing in your spare time?
I'm really into endurance sports, especially running, cycling and swimming. In addition, I sit in front of a computer a lot and indulge in my passion for gaming. I play everything I get my hands on.
What brought you to alugha?
When I got the info that I had to do an internship, I started looking around for one; where I could do it, and which field might be fun. I learned about alugha through my mother. I gathered information about the company and realized: this is so cool, I want to intern there!
In which department are you doing your internship and what is your task?
I mostly worked in the creative department. I actively supported the Art Diretcor of alugha for two weeks, and since the beginning of the third week, I have been managing my own project. Together with the Art Director, I design a campaign for print ads, so I have been able to gain valuable experience in this field. The final product will be used in the print media as advertising efforts, which I am really proud of. I also shot and edited the making-of of a video which is already available online on the hotodi YouTube channel and directly on alugha.
Do you like working as a creative mind?
Yes. The internship really exceeded my expectations, especially because I've never came in contact with the work of an Art Director before the internship. This was a new area for me. In addition to the design and development of the print campaign, I also like working with the creative minds of alugha. The combination of exciting tasks and great, funny colleagues is just awesome.
Did the internship help you to explore your career options?
Absolutely. Before I came to alugha, I didn't know in which field I wanted to work. Now, I can definitely imagine to end up in the creative field.
The last point is about big dreams – do you have some?
I would like to produce my own film. I am in the right industry now :-)