Meet Angry Birds in cinema now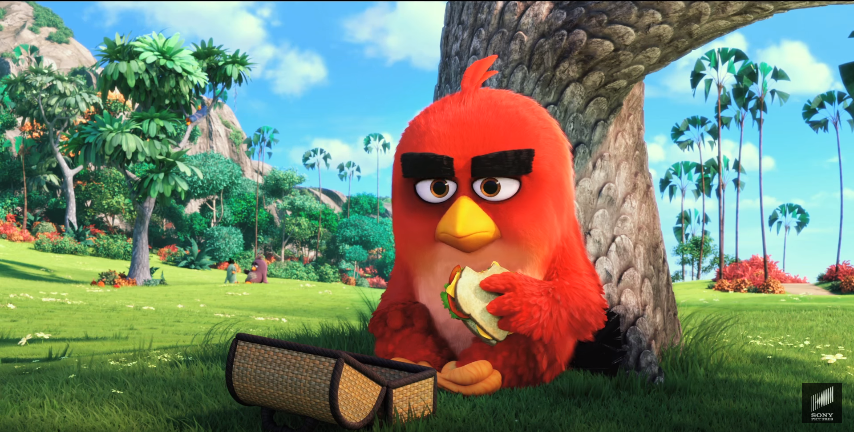 Read this article in: Deutsch, English, Español, Français
Estimated reading time:
2
minutes

This video is hosted on the YouTube video platform. Therefore, playing this video requires embedding the YouTube video player by YouTube LLC, USA which belongs to Google LLC, USA. By accepting, you agree that we embed their video player, which is able to set third-party cookies, including those used for advertisement and tracking, and may transfer your browser information and IP address to Google servers. For more information, see

Google's privacy policy

.
GREEN VS FEATHERS The film's plot incorporates all elements of the app: The residents of an island, all of them different colorful feathered birds, live a happy and relaxed life, until suddenly a green invasion of pigs takes place: In the center of the film is the red bird Red (voiced by Jason Sudeikis, synchronized by Christoph Maria Herbst), who has to contend with difficulties since the very beginning of his life. His bushy, deep black eyebrows are definitely not on fleek and lead to laughter of the other islanders. In addition, he doesn't find a mate AND: He's getting angry pretty fast. However, he looks for and finds some friends. But one day the idyll on the island comes to an abrupt end when a huge ship, foreign to the birds, is heading ashore . On the ship: the green pigs. For the birds, this species was unknown until then, but after a short getting-to-know-each-other period it turns out that they're quite cool. But not for Red, he suspects evil and doesn't trust the pigs. And Red was right - he sees through the bad plan of the green invaders, who want to steal all the eggs from the birds. From now on he is mobilizing the whole island to rival the pigs. The birds want their eggs back, at any cost. But there is one huge problem: They have to get to she pigs' s country for that and none of them can fly. This is where a further effect of the app is incorporated in the film: The birds try to catapult each other into the country of the pigs. Red, who once was the the outsider of the island, is now the leader of the whole squad. You wonder if the birds can make it into the country of the pigs and get their eggs back? Go to the cinema, withstand the weather with fancy 3D "sun"glasses and find it out! The alugha team wishes you a lot of fun! :-)
More articles by this producer
Our new computer linguist is not only skillful with words.
Here at alugha, we love technology and leveraging it in creative ways for our users to provide unique features and a stellar experience.
Our Bavarian soldier presents alugha to the world. Usually with a lot of heart and well organized.
Videos by this producer
The roughly 3-minute film provides an initial impression of the MAHLE plant and also presents the principles and values that govern the way the team works together on a daily basis. And, of course, it highlights the innovative technologies that find application in the MAHLE thermal management produc