start up- smart up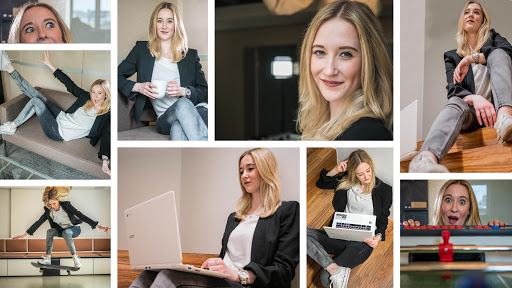 Read this article in: Deutsch, English
Start-up? Sounds cool, I thought, when I read the job ad on the internet. And that coolness was a common thread that ran through my first job interview to the first working day to the daily routine: I like working here! The young, fresh and open-minded team around alugha has included and integrated me right from the beginning :-)
It's quite different here compared to other companies. From the beginning, I have gotten involved, have been allowed to be creative and take responsibility. The atmosphere is just much more pleasant and looser than in big, very hierarchical companies. At alugha, you help each other, laugh together and respect the work of others.
Speaking of work: My task mainly consists of blogging. Every week, I provide everyone interested in alugha, and those who should get into it, with posts about alugha itself, multilingual videos or things which should just be told. Besides, I also dub videos myself and contribute wherever I can. I really missed writing during my studies and here I can let my creativity run wild.
So look forward to regular posts and stay tuned!
I greet you all very much,
Larissa a.k.a Lillifee (as I am called here :-) )