Alugha at SXSW - Have you heard of the dubbr?
For 30 years, the big names in showbiz have been meeting in Austin, Texas, and this year alugha is part of it. We present the dubbr!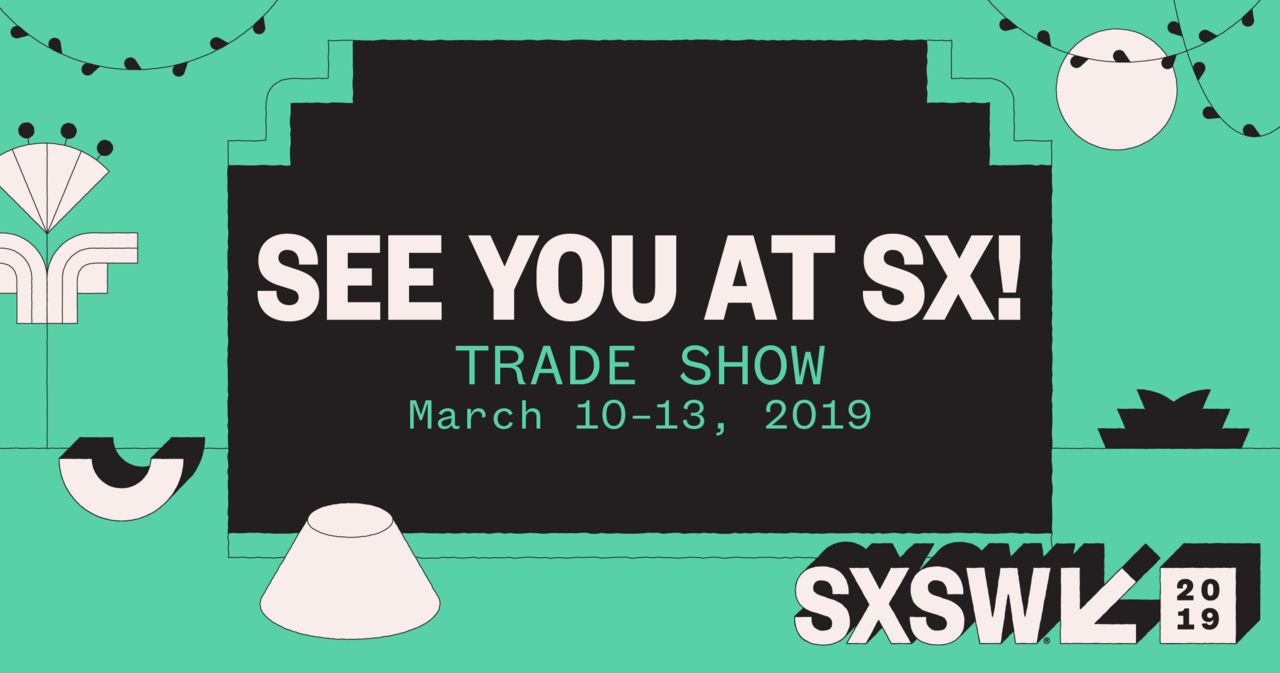 Read this article in: Deutsch, English, Español
Estimated reading time:
3
minutes
In 1986, a small group of musicians in Austin, Texas, thought that it might be time to create a space where musicians can get together. South by Southwest or SXSW was born. When the event first took place in March 1987, it was more popular than expected. The event counted 177 showcasing artists at 15 different locations. The number of participants has continued to grow every year. In 1994, the organizers decided to add two more events to the portfolio - interactive and film. Thirty years after the premiere, not only Barack Obama paid a visit, but also 2,085 showcasing artists spread out over 104 locations and stages.
And this year we were a part of it! Alugha wanted to show in Austin that a world in which everyone can understand each other is possible. And above all, that it's easier than it has ever been thanks to the alugha dubbr.
A huge conference center, many cars, packages, people running around to build their booths, just like we were. Loaded with packages and rolled up posters, we were heading to the German Pavillion to explore our small exhibition space. When we arrived, not every wall was already standing, so we needed to have some patience. However, this gave us time to celebrate our very nice looking back wall of the booth.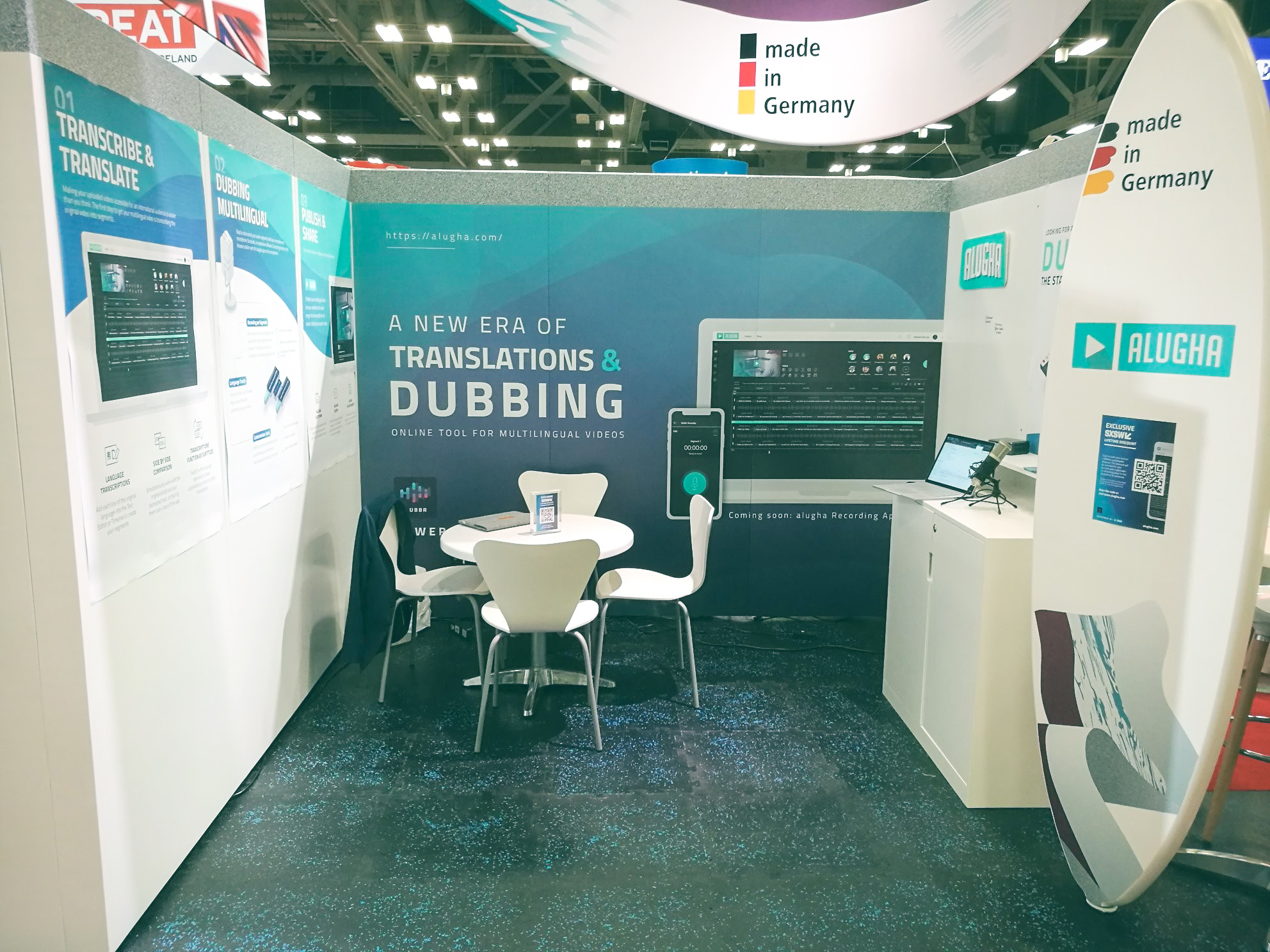 After a while, the sidewalls of our booth were installed and we could get to work. We needed to make sure our technology runs smoothly as we wanted to present the dubbr. With our new tool, translating and dubbing is much easier. With it, we open a whole new chapter in the world of translation and dubbing! An extraordinary experience. German and European politicians, dubbing studios, film makers, MCN ... everyone visited our booth, we attracted a lot of attention. The dubbr exceeded all expectations, people were thrilled by the idea and understood the benefits that come with the tool. We even had someone here who had nothing to do with dubbing at all, but he was so impressed by our booth design that he had to take a look at the product. That's quite a compliment to my design & marketing team!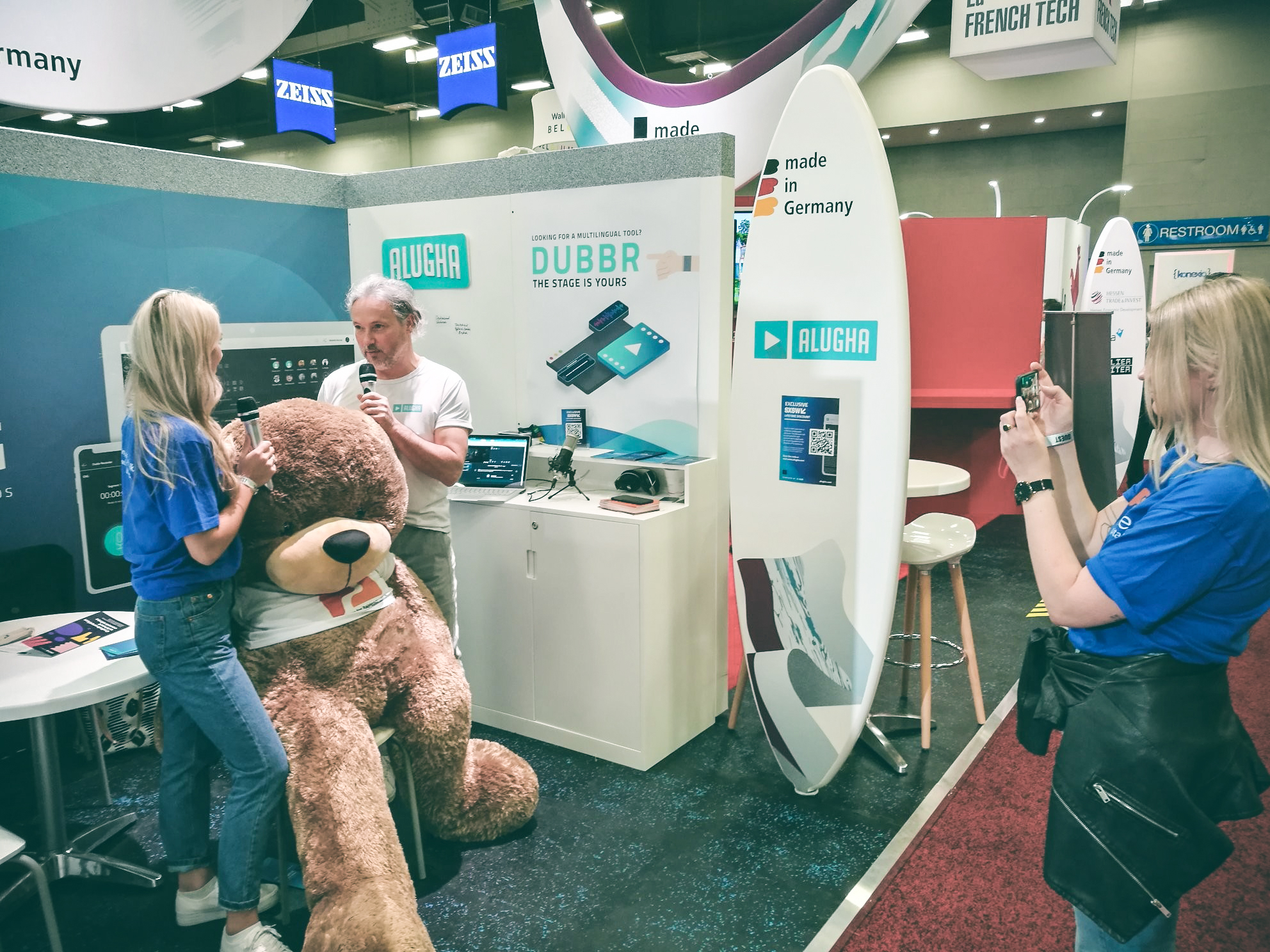 I'm especially proud of the very thorough talk and presentation with Michelle-Jasmin Müntefering (SPD). She was very impressed and tried the dubbr herself. She confirmed that this would have a great benefit for Europe, as this would make translating and spreading a message much easier for everyone. Mrs. Müntefering is Minister of State (Parliamentary State Secretary) on Cultural Relations and Education Policy and is therefore facing the problem of language barriers daily. This is why I really embraced her feedback as it confirmed my own motivation.
During the whole trade show, we had many visitors from media, press, global companies, dubbing studios, politicians and other interested parties. On the last day, I had the chance to talk to Emily Haber. Since summer 2018, she's been German Ambassador to the United States and has been a close advisor to Angela Merkel. She also confirmed that language barriers are a huge problem and was intrigued by the simplicity of alugha. In the end, I can say that all the stress my team went through the last months was definitely worth it. We wanted to create something great with the dubbr and hoped it's premiere at the SXSW would be a small success. But we never would have imagined that people would be so excited about it. We received a lot of feedback for updates and features for the dubbr during our presentations and talks. I see a lot of potential in the alugha dubbr and I'm very excited to see the next reactions at the following events.
Get to know the dubbr and see for yourself!
#alugha
#doitmultilingual
#dubbr