Steve Blank - Gain Creator Ranking
Again and again we want to show our customers which problems we can solve for them. But it is also important to know what advantages I can create with my product. In the end, the combination can decide between success and failure.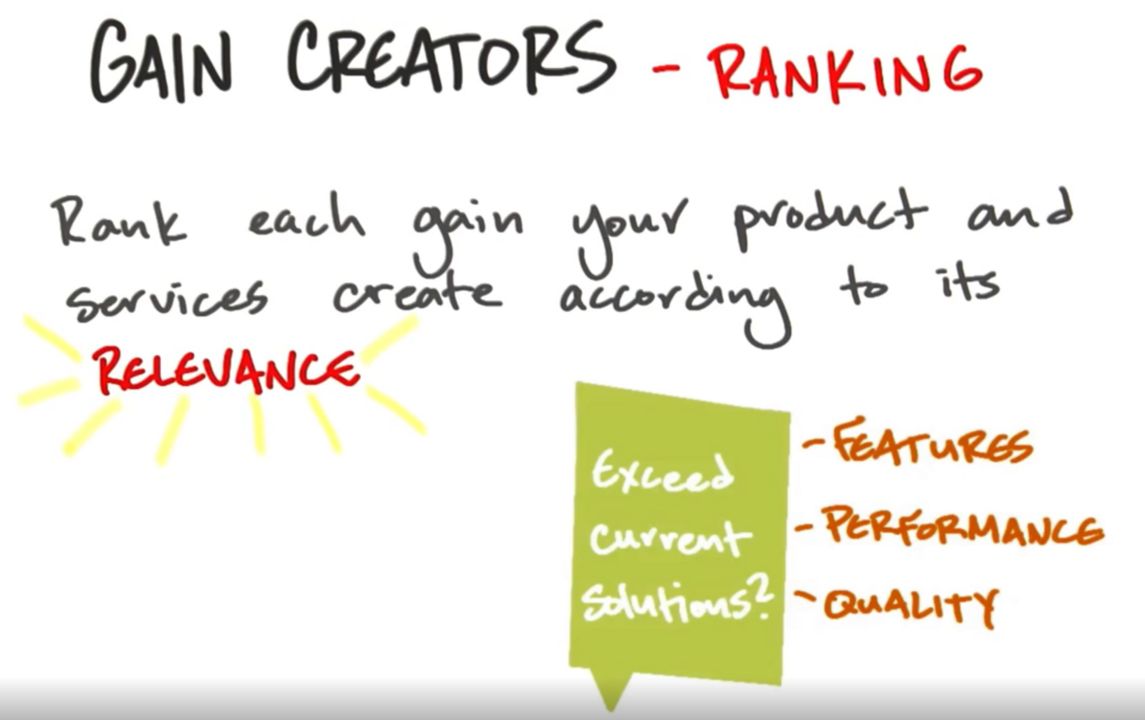 Read this article in: Deutsch, English, Español
Estimated reading time:
2
minutes
In sales, there are several ways to acquire a customer. One option would be price, you can do that, but it has little to do with customer loyalty and real sales. Of course, this works well in the entertainment industry. As soon as a smartphone, a tablet or a television has certain characteristics and you want to bring it into channels such as the non-food area of the retailers (LIDL, Kaufland, Aldi...), the price and the margin usually count. And that is absolutely ok. For many companies, however, this is not an option, simply because of the nature of the product. In our case, the sales strategy would be doomed to failure because we do not have a physical product that could be cheaper in larger quantities. So first we would show our customers the problems they have with the current product, I talked about this in a previous article.
But the possible solutions to problems are only one argument. Often even a negative one, but still a very relevant one. Once you have exhausted this option, you can concentrate on the advantages. First of all, you should be aware of the real benefits of using your product. It is best to write them down and sort them according to the weighting from biggest to smallest advantage. First of all it must be clear that it is MY personal point of view, which of course is not seen with the company glasses, which is certainly based on a lot of knowledge, but could still be a bit "biased". As soon as one has evaluated the advantages in a critical team, one should co-ordinate these in advance in such a way that they really make sense also with the customer. Nothing is worse than when a customer tells me that none of this is relevant to him at all. He feels - rightly - quickly dealt with. The advantages should be relevant to him.
The better I have adapted to the needs of my customer, the more likely I can win him as a customer. We always do this in such a way that I deal intensively with the customer, we prepare a targeted presentation and then get in touch with the customer. The nice thing about it is that there are a lot of overlaps and we don't always have to do everything from the beginning.
This article is written by our CEO, Bernd Korz. With his experience as an entrepreneur, he shares his vision about the lessons provided by Steve Blank. Join us every week for a new article on Steve Blank's lectures.
More information on Steve Blank:
#alugha
#multilingual
#everyoneslanguage
Automatic
Deutsch
English
Español
E-Mail
Twitter
Reddit
LinkedIn
Pinterest
WhatsApp
Tumblr
VKontakte
Xing
More articles by this producer
Is it necessary to have multilingual videos even though you only operate in a local market?
As a result of globalization, more and more people speak one of the major world languages, while regional dialects constantly lose importance at the same time. People want to communicate worldwide, and they can not do that with only speaking their regional languages. We'll tell you more about the gl
Our alugha page exists in 16 languages, one of them is Chinese. We cover the most spoken language in the world with that. Have we done our duty? Do we really reach most people on the global Internet?
Videos by this producer
I decided a few days ago to switch from Firefox to the EDGE from Microsoft completely after I have extensively tested it for three months. Unfortunately my entire AutoFill data has been completely destroyed. I could not find a way to delete them. Even deleting the browser data did not really help me
As a result of globalization, more and more people speak one of the major world languages, while regional dialects constantly lose importance at the same time. People want to communicate worldwide, and they can not do that with only speaking their regional languages. We'll tell you more about the gl