Who run the world? Girls!
For International Women's Day, alugha presents its female staff.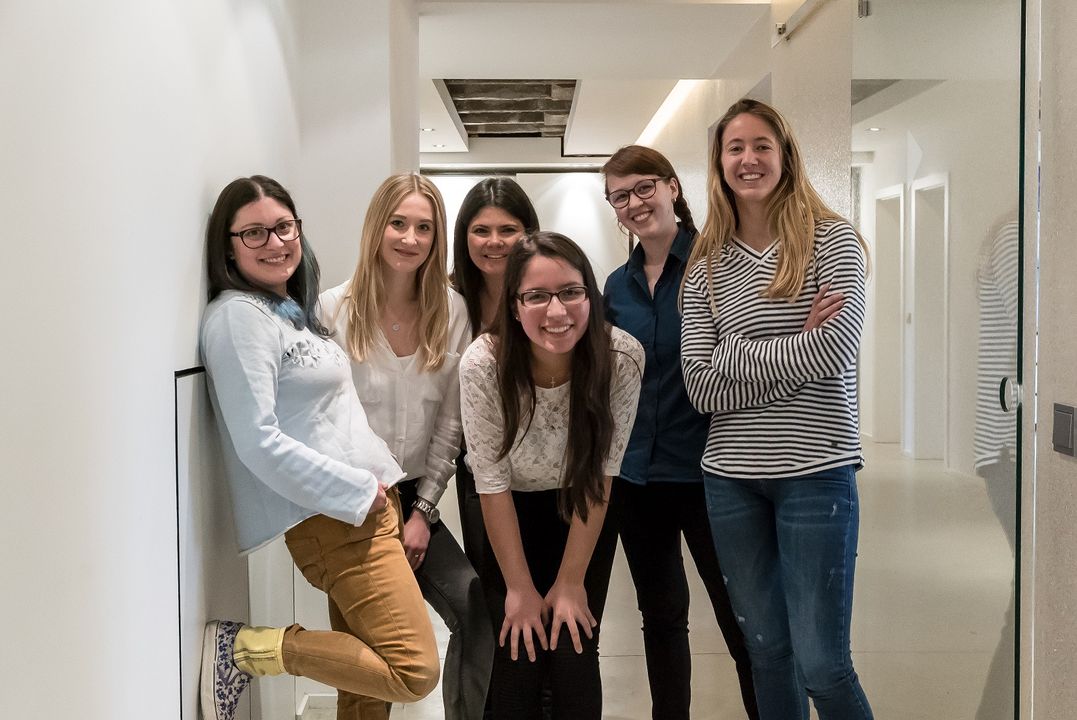 Read this article in: Deutsch, English
Estimated reading time:
4
minutes

Dear women of all amounts, 
today is about what really counts. 
Because on International Women's Day
what women like, shouldn't be far away.
Regardless of whether flowers, great food or more
No oppression should be for sure. 
And what we as alugha do today
is causing joy in every way. 
alugha shows with pleasure, pride and lots of gleam
the amazing female alugha team!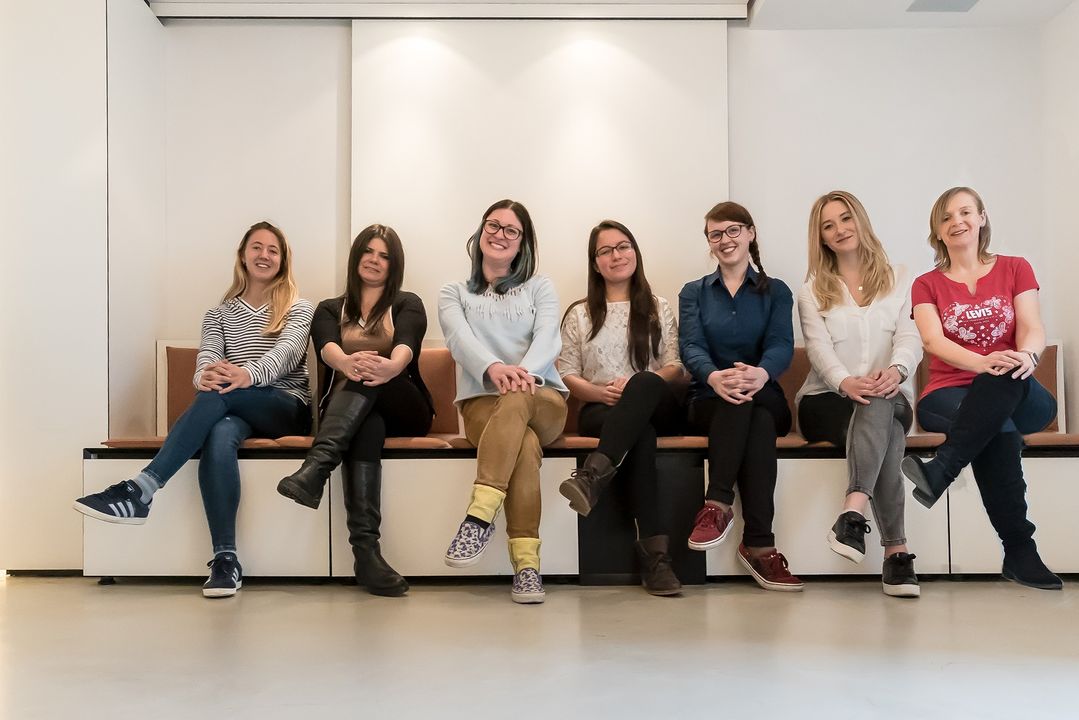 The alugha girls from left to right: Maria, Wilgen, Sanny, Michelle, Helena, Larissa (Lillifee) and Meike.
Dear alugha followers, 
we took the opportunity of International Women's Day to show you the women of the alugha team! We show ourselves and tell you what we think about being a women. Enjoy the day and let yourself get spoiled. 
Facts
International Women's Day has been around for over 100 years now. The idea of a day that is only dedicated to the women of the world originated in the US. Today, International Women's Day is celebrated all over the world in many different ways. The alugha ladies also celebrate variously:
Question 1:
I spend International Women's day …
Meike: ...to me, it's nothing special. I am always treated like a queen :-) Maybe I'll buy myself a horse.

Kasia: ...just like a normal day where women and men can like each other.

Michelle: ...writing a script :)

Sanny: ...probably at work, but who knows? The good thing in life (no matter if women or men) is that you can make your own decisions...that's how it should be!

Helena: ...like every other day. Queens don't go on vacation.

Wilgen: … like every other day. But if you think about women who don't have the freedom we do, March 8th is a very special day. 

Maria: ...probably playing hockey

Larissa: …quite emancipated at university :)
The basic idea behind world women's day is primarily equality. Regardless of whether work, politics or salary - there shouldn't be any difference. Today, for many of us, International Women's Day means a lot more. We should also think of women who don't have it so good. And for us having it good should be appreciated even more. It is our pleasure to tell you what the alugha team associates with emancipation!
Question 2:
To me, emancipation means …
Meike: Nowadays in Europe, especially in Germany, a matter of course. I don't have to think about men and women, there is a lot more need for action in other areas. 

Kasia: A matter of course that women and men are equal but not the same.

Michelle: Equality, freedom and independence for women, men and everything in between ;)

Sanny: Nowadays? Exaggerating, ruffled hens who are upset about anything which doesn't suit their books. It's a pity, because the day really is about the fact that every human being is equal, man or woman, old our young, poor or rich. Some smart ladies realized this early and I like to support this fight. 

Helena: Simply equality. Women are also allowed to hold doors, assemble furniture, carry boxes and park well! Exaggerated and false emancipation upsets me. 

Wilgen: Freedom. The freedom to say, do and be who you are. 

Maria: To be valued like men, and freedom in different aspects of life

Larissa: Equality, respect and freedom. 
Today, we are lucky to have some women who do not only enjoy their fame, but also use it. Women like Beyoné, Emma Watson, Alice Schwarzer oder Malala Yousafzai stand up for women's rights and make us very proud! They point out that being allowed to be a woman hasn't always been that easy and self-evident. And they show us that we should love being a woman. We also thought about why we love being a woman! 
Question 3:
I like being a woman, because …
Meike: I like men :-) and wearing dresses - Desigual, Kasia! 

Kasia: Women are much more empathic and act more intuitively by nature.

Michelle: Because I loooove to get my period!!! Haha … but to be honest, I can't even imagine something else…

Sanny: I can't imagine having something dangling between my legs...it pinches here and there enough the way it is...but to be honest? I don't know what it feels like to be a man, I'm just happy with myself. Everything has its advantages and disadvantages ;-)

Helena: It's easier to ask for help as a woman and I almost always get helped. Shopping is more beautiful as a woman and I like my breasts. Let's be honest, sometimes they help :P

Wilgen: I can be a mother. Nowadays, women and men can do exactly the same. Apart from being a mother … that's only possible for women. 

Maria: We're cleverer and smarter than men ;)

Larissa: Being female is just great and being a shopaholic legitimated :)
Not only today, but everyday, the female sector of alugha wishes you a great International Women's Day! 
#women
#power
#alughateam
#girlsgirlsgirls
#girlsjustwannahavefun
More articles by this producer
Alugha's concept is super exciting, and I love my job. I get along great with my colleagues, too.
Here at alugha, we love technology and leveraging it in creative ways for our users to provide unique features and a stellar experience.
Here at alugha, we love technology and leveraging it in creative ways for our users to provide unique features and a stellar experience.
Videos by this producer
A simple explanation of the services offered by the Point of Single Contact Berlin (e.g. register your business, trade or craft) www.ea.berlin.de Story board: CONVIS Consult & Marketing GmbH Illustration and animation: Frank Apitz Music : JC Binetti Released by: Senatsverwaltung für Wirtschaft, Te
► Help here: https://de.gofundme.com/f/spende-fur-stefano039s-kampf-fightwithme ► Paypal: https://www.paypal.me/stefano1w3