Slika u slici - alugha player postaje još lakši za upotrebu
Online videozapise konzumiramo na mnogo različitih načina. U alughi se trudimo da malo po malo ispunimo svaki zahtjev korisnika. Uz ovo ažuriranje dobivate sljedeću fantastičnu opciju! Slika u slici!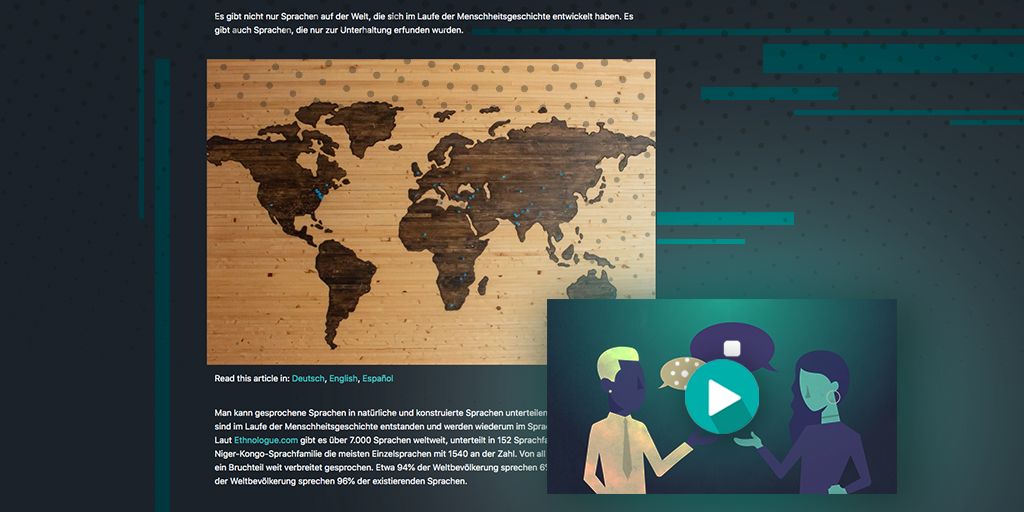 Read this article in: Deutsch, English, Español, Hrvatski, Português, Српски, العربية, 中文
Estimated reading time:
1
minute
Prije samo nekoliko dana objavili smo vremenske oznake (timestamps) za ažuriranje i stvorili više fleksibilnosti za komentare i opise. Danas pravimo još jedan korak i unapređujemo svog igrača. Od sada vam je na raspolaganju takozvana PiP (picture-in-picture) opcija (slika u slici)!

Prednost ove funkcije je u tome što se uređaj premješta u vlastiti prozor, koji radi neovisno o ostalim prozorima preglednika. Sada možete istovremeno uživati u videozapisu dok čitate članak ili čak i ako se krećete na nekoj drugoj web stranici. Podrška za PiP u našem dubbr-u je vrlo posebna. Sada možete postaviti veličinu i položaj videozapisa neovisno o vremenskoj traci.
Trenutno slika-u-slici funkcionira u pregledniku Google Chrome, na Safariju pod macOS-om, iPadOS-u i iOS-u 13, kao i na novom internetskom EDGE-u (temeljenom na Chromium-u) i Firefox 70 Beta. Da biste omogućili funkciju u Firefoxu u trenutnoj stabilnoj verziji, unesite "about:config" i nastavite kao na mom snimku: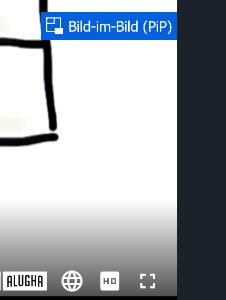 Tada ćete vidjeti gumb na desnoj strani videozapisa na koji možete kliknuti.
Kao i uvijek: budite u toku! Radimo na nekoliko ažuriranja koje ćemo vam uvoditi po malo. A ako vam još uvijek nedostaje funkcija ... Ostavite komentar i vidjet ćemo hoćemo li i na koji način to najbolje provesti.
Bernd Korz
#alugha
#višejezično
#svačijijezik
More articles by this producer
Is it necessary to have multilingual videos even though you only operate in a local market?
As a result of globalization, more and more people speak one of the major world languages, while regional dialects constantly lose importance at the same time. People want to communicate worldwide, and they can not do that with only speaking their regional languages. We'll tell you more about the gl
Our alugha page exists in 16 languages, one of them is Chinese. We cover the most spoken language in the world with that. Have we done our duty? Do we really reach most people on the global Internet?
Videos by this producer
I decided a few days ago to switch from Firefox to the EDGE from Microsoft completely after I have extensively tested it for three months. Unfortunately my entire AutoFill data has been completely destroyed. I could not find a way to delete them. Even deleting the browser data did not really help me
As a result of globalization, more and more people speak one of the major world languages, while regional dialects constantly lose importance at the same time. People want to communicate worldwide, and they can not do that with only speaking their regional languages. We'll tell you more about the gl